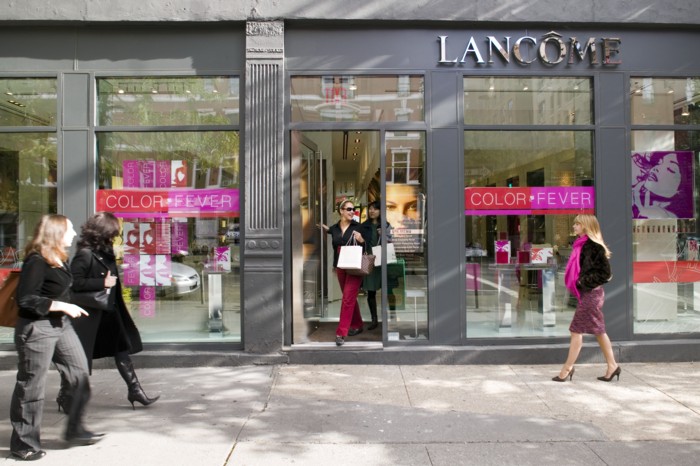 During this past week, Lancôme has become one of the hottest hashtags on Weibo. This time, however, being the hottest was not beneficial at all for Lancôme! Huge damage to its brand image and reputation in China has given Lancôme China an unprecedented PR nightmare.
What happened there?
On June 2nd , the actress Denise Ho (何韵诗or HOCC,), who was performing energetically at the 2016 "Occupy Central" event in Hong Kong, posted a picture about a concert invitation on her Facebook page. This concert was going to be hosted by Lancôme HK and it was supposed to take place on the 19th of June. Since Denise Ho was one of the invited artists, some netizens in China Mainland found this post and reposted it on the Weibo platform.
The news created a huge earthquake among Chinese netizens! The reason is that, for people in Mainland China, the "Occupy Central" is a sensitive topic and most of them hold an opposition towards this event. As one of the most energetic public characters who supported this event, Denise Ho was forced out of Mainland China. Consequently, in the middle of May this year, Denise Ho had met with the 14th Dalai Lama in Japan on her 39's birthday. For the Chinese citizens, the Dalai Lama is also a sensitive character since he supports the independence of Tibet. Thus, Denise Ho is tagged as "supporter of the independence of HK" and "supporter of the independence of Tibet".
Almost immediately, overwhelming criticisms swept all over the social media in Mainland China including Weibo, WeChat and so on, directed towards Denise Ho and all the brands that belong to L'OREAL Paris, including Lancôme.
Nonetheless, the true nightmare came on the 5th June, when Lancôme China posted an announcement on its official Weibo account shown below. In this announcement, Lancôme China stated, "Denise Ho, who is an artist in Hong Kong, China, is not the spokesperson for Lancôme China." Although Lancôme China had just made an apology, the netizens on Weibo did not show any forgiveness. Contrary to what Lancôme China expected, the netizens began to create hashtags like "Against Lancôme", "Against L'OREAL", and some of them with comments like "never use any products of Lancôme".
Under the huge pressure of public opinion, Lancôme China announced that they would stop all the cooperation with Denise Ho immediately. In addition, Lancôme announced that the concert was going to be canceled due to security reasons.
On 7th June, the authoritative media in Mainland China – Global Times, published an editorial directed towards this event, named "Who's responsible for Lancôme being implicated by the artist who supports "Occupy Central"(兰蔻因"占中艺人"受牵连,谁之过) ?". In this article, Denise Ho was blamed directly and it was pointed out that: the Chinese netizens will never show mercy to anyone who wants to "eat the Chinese dishes but break the Chinese pot".
This whole chain of events has reached an international level. In France, some netizens wrote e-mails to the headquarters of Lancôme HK, and also announce online that if Lancôme does not reinstate the spokesperson position of Denise Ho in Hong Kong, they will resist against Lancôme in France.
Now, not only Lancôme China, but also the Lancôme Group, or even L'OREAL Paris, are facing this emergent PR crisis. With the words from the Global Times, Lancôme is now in a "Catch 22" situation and everyone who is following this event is waiting for the new PR progress of Lancôme.
What can we learn from this PR crisis?
Many international brands should conduct careful background researches before choosing their spokespersons, not only in China, but also in the rest of the world. The spokespersons can always influence the brand's image and reputation if their behaviours are controversial.
Nowadays the Internet is developing rapidly, especially in China, Social Media platforms, such as Weibo, have become an important tool for information sharing, promotions, news, articles reading, etc. At the same time, due to 2 main properties of social media, which are divergence and interaction, any information shared on social media has the risk of causing bad influence or the opportunity of creating good reputation. Thus, evaluating information from all different angles before sharing is necessary and could, and should, avoid misunderstandings or even criticisms as much as possible.
Also, as a brand or a company, which is related to business, it would be better if we could apply "Business is business" in practice. Especially when promoting in China, try to avoid touching the baseline or sensitive topics, which might be dangerous.
Marketing in China is especially different from other parts of the world, trust us when we say, you do not want to have a problem like the one from Lancôme, so, why not let us do it for you? With our multiple offices in Europe and China, we build bridges between your business and the Chinese market sustaining competitive advantage, focusing time and maximizing the budget.
If you have any questions or require any information about our services, please do not hesitate in contacting us, our group of specialists will happily assist you.
This article was edited by Andres Arroyo Olson from 2 Open.
References:
http://opinion.huanqiu.com/editorial/2016-06/9011621.html
http://www.hzpgc.com/article/content/7262.html
http://www.bbc.com/zhongwen/simp/china/2016/06/160607_ana_heyunshi_hongkong_china_market_lancome