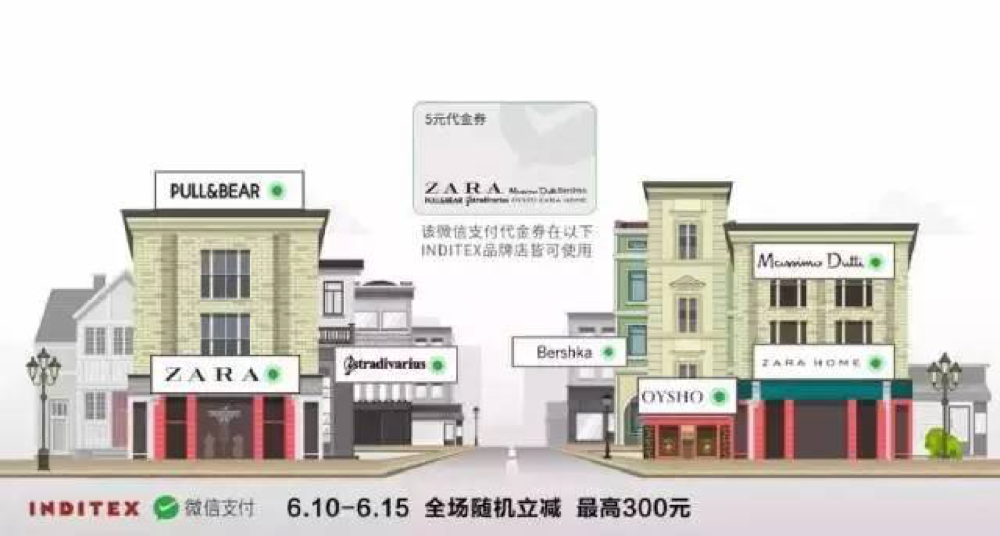 Recently, Wechat Pay and the leading fashion retail group Inditex have reached agreement on collaboration . 7 brands of  Inditex: Zara, Bershka, Pull and Bear, Massimo Dutti, Stradivarius, Oysho and Zara Home with around 600 offline shops  in China mainland announced to access WeChat payment formally.
Since then, it will no longer be necessary for customers to bring cash while they are shopping in these stores. They can now pay by scanning QR code through WeChat payment, enjoying the " no cash " convenience in Fashion shopping.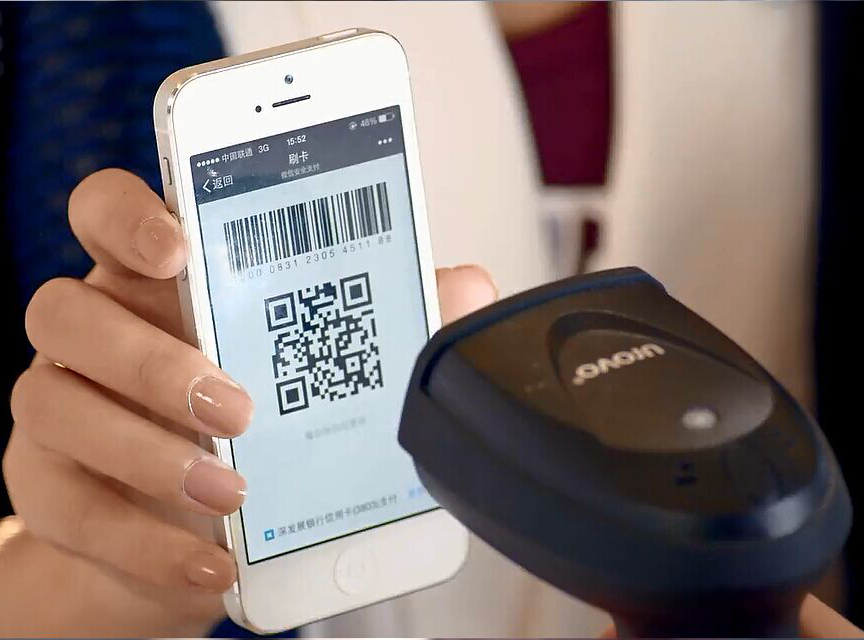 By the beginning of 2017, the amount of purchases in fashion industry through WeChat Pay had attained a year-on-year growth of 9.5 times. The fashion industry became one of the most rapid growing industries. So far, except for Inditex, WeChat payment has also covered Lane Crawford, Longchamp, UNIQLO, H&M, GAP, Hot wind, Meters Bowne and etc.
At the same time, in this cooperate Inditex group, a new promotion activity has been carried out —— Random cashback + Cash coupons.
Activity Details :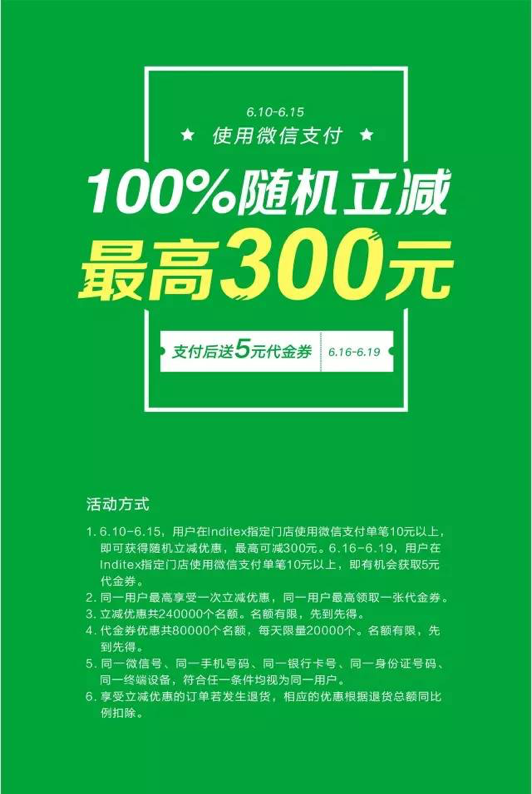 From June 10 to June 15, customers using WeChat Pay to pay more than 10 RMB per purchase in one of Inditex designated shops can get a random price cut up to 300RMB.( Each customer has maximum one chance of the price cut ) During the weekend ( June 10 to June 11) after 6pm, customers can also get one random red envelop bonus . ( Each customer has maximum one chance of getting the bonus each day during the weekend )
From June 16 to June 19 , customers using WeChat Pay to pay more than 10RMB per purchase in one of the Inditex designated shops would have chances to win 5 RMB coupon. ( Each customer has maximum one chance of getting the coupon. Coupons' valid duration is June 2- to July 3.
The quota of price cut is 240,000. First come, first served.
The quota of coupons is 80,000. 20,000 quotas for each day. First come, first served.
By outputting developed business solution to push forward the industry transformation, WeChat Pay will have more cooperation with more fashion brands in the future.
[divider style="single" border="small"]
If you have any questions about selling in China, Contact us!!
Related Posts
There are powerful platforms to create a vibrant content market in China, you can see exciting new developments everywhere. These platforms have different strengths, areas of focus, and, often, geographic...
In conclusion, start selling in China with 2Open in a record time. Most of the actual medium sized cannot, literally, afford to wait for bureaucratic complexities, licenses, or customs.