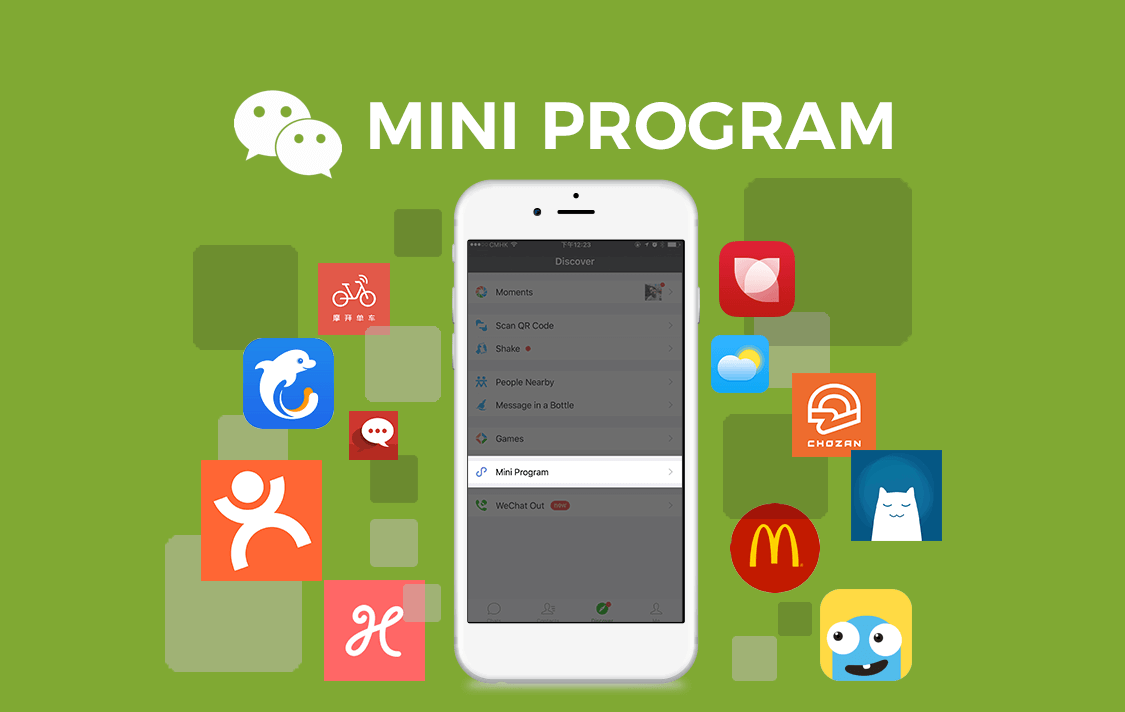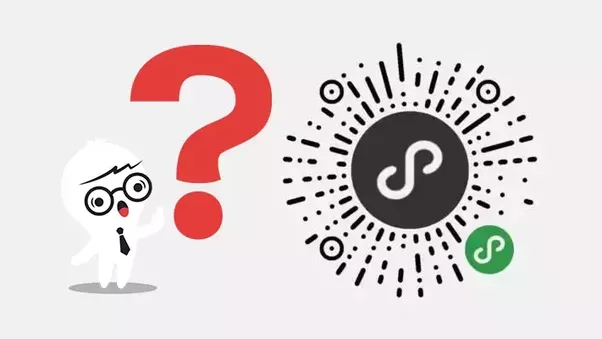 China's Tencent WeChat has already become far more than a social networking platform for Chinese people. Users can order food or a taxi, book a hotel, purchase a flight ticket, etc. all through WeChat's "Wallet" feature. Now, another powerful new feature, "Mini Program" keeps users within WeChat ecosystem even longer.
What Is "Mini Program"? What Functions Does It Have?
Mini Program is a mobile phone application that can be used without downloading and installation. This feature essentially offers miniature, low-memory "apps" within the WeChat app itself. You can open Mini Programs immediately by scanning a QR code, or by searching it. Because it embodies the idea of "use as you go", Mini program will be ubiquitous, available at any time,
There are various mini programs that help you to achieve different functions, which allow users for online shopping and a wide range of other offline services. For example, purchase movie tickets, queue for restaurants, order a meal, checking stock market information, hotel booking, use Mobike, order a taxi, purchase flight tickets, online shopping, etc. Some of the top mini programs are those that share discount coupons, create surveys, track bus schedules, check best prices, check air quality, and filter photos.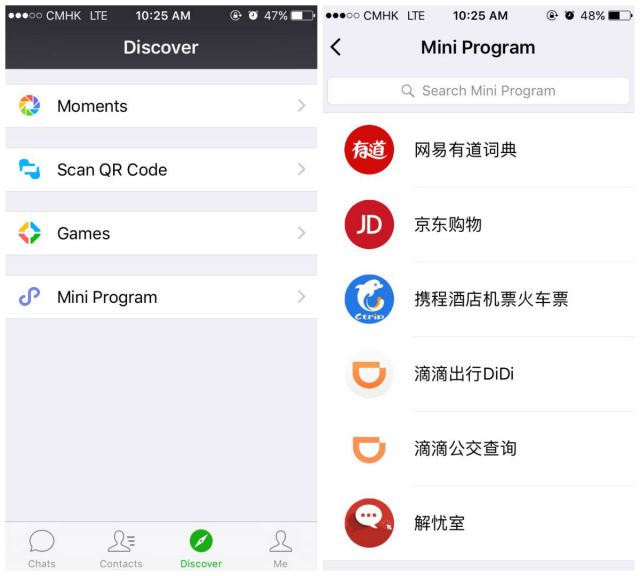 What Can We Get From Mini Program?
From Users Perspective:
1. Suitable for low frequency services. Users open Mini Programs while using the service, and switch it off upon finishing. It doesn't occupy the memory of mobile phone. This characteristics of "use as you go" satisfies users' need on many low frequency services, such as buying tickets and hotel booking.
2. The off-line value of Mini Programs is noteworthy. Because the demand for off-line service is "quick", "flexible", "use it and drop it". For example, ordering dishes in restaurants by simply scan a QR code. You can access to their Mini Program to start ordering immediately. No need to wait for the waiters coming to your table.
3. Satisfy personalised requirement in special scenarios. For example, Using Mini Program to watch movies, without the trouble of downloading different video players mobile APP each time. Therefor, the user experience is not broken.
From A Business Perspective:
The real value and purpose of mini programs is in advancing O2O transactions and interactions, essentially connecting WeChat and the real world in more effective ways. Taking restaurants as an example, it is relatively unrealistic for restaurant owners to make a mobile APP. Now consumers only need to scan a QR code, so they can access Mini Programs, to instantly see menu, and start ordering and paying for their bill. Moreover, By tracking users consumption data, it also allows business owners to easily understand users' consumption habits and preferences, make targeted recommendation, induced purchase, membership discount and so on.
Mini programs and a presence on WeChat are arguably more important and effective than an organization's official website. Brand marketing and communication can be developed within the mini programs and link directly to official accounts.
With mini programs constantly growing, WeChat has become more than a simple platform for social media and mobile services. It is a well-designed, leading platform for the Chinese eCommerce market, to promote their brand. We believe that, WeChat mini program presents a great opportunity to intelligently brand, adapt, and be successful in the Chinese market.
Related Posts
There are powerful platforms to create a vibrant content market in China, you can see exciting new developments everywhere. These platforms have different strengths, areas of focus, and, often, geographic...
In conclusion, start selling in China with 2Open in a record time. Most of the actual medium sized cannot, literally, afford to wait for bureaucratic complexities, licenses, or customs.