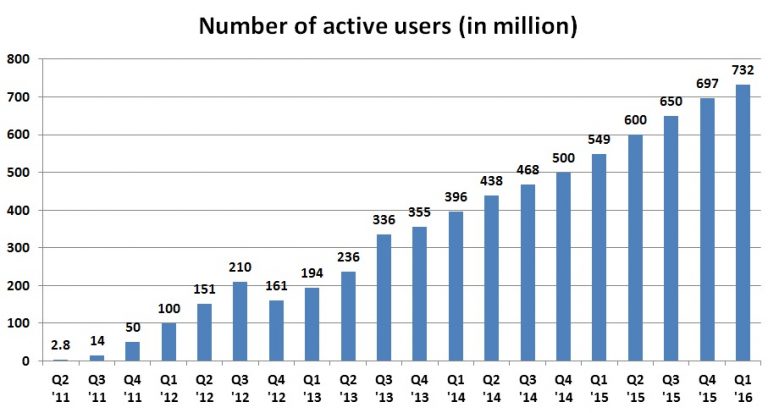 After the combination of Weixin (Chinese app) and WeChat (Out of China app), the monthly active users has been reached 762 million.
WeChat Users' quantity: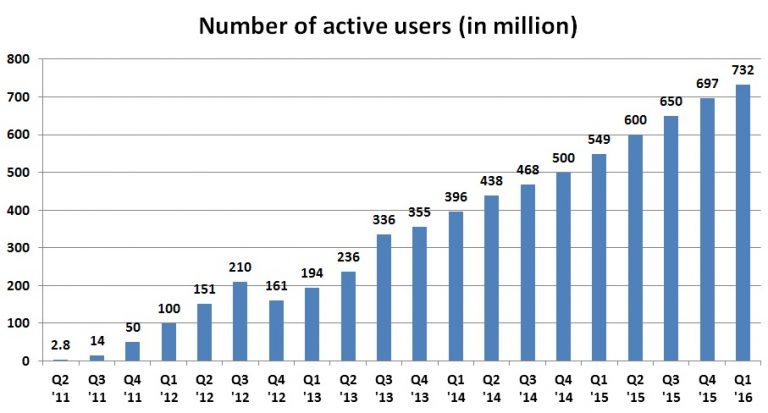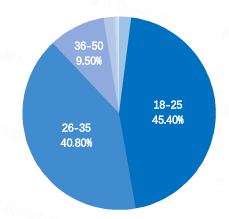 WeChat Official Accounts Quantity
According to the internal data from WeChat, currently there're more than 20 million wechat official accounts on WeChat. Increasing with 15 thousand accounts at a daily basis. It is easy to imagine the competitiveness among all WeChat Official Accounts.
Types of Official Accounts which users are following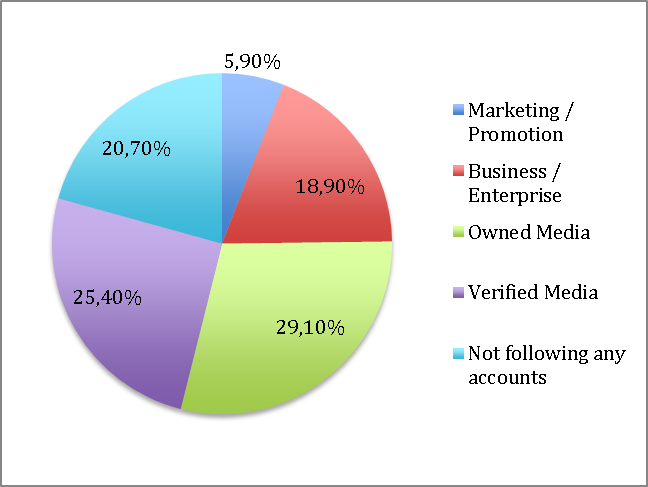 More than 80% Wechat Users follow at least one official account, which could be translated into 560 million people follow wechat official accounts.
Impact of WeChat official accounts
WeChat is not only the most useful social networking tool, but also the source of information for a lot of people. In general, users open WeChat 30 times per day averagely, the shared links in WeChat Moment exceed 3 billion everyday.
The benefit of leveraging WeChat Marketing campaigns
Accuracy: Account operator is able to see the user's basic information such as gender, region, industry, activeness etc, to judge if they are the wanted target audience. Users are able to find out the Official Accounts, the content they are interested in by searching with keywords.
Arrival Rate: In theory, the arrival rate of content of Official Accounts is 100%. The real open rate is around 10-15%. Content with good quality could be with 40-50% open rate. Original content always wins higher open rate.
Conversion Rate: The huge users volume and high app open rate supports a considerable conversion rate of WeChat marketing. Many brands benefit from the WeChat campaigns.
Users Retention: The avg. retention rate of a subscription account is 80-90%, the retention rate of a service account is 60-70%. Avg. retention rate of most mobile applications is 15-30%.
Marketing Cost: Avg. CPL on WeChat is 2-4 RMB, on mobile application is 4-8 RMB, and it is with a higher unload rate and a lower open rate. After the comprehensive comparison, WeChat marketing is more efficient.
Related Posts
There are powerful platforms to create a vibrant content market in China, you can see exciting new developments everywhere. These platforms have different strengths, areas of focus, and, often, geographic...