2open.biz got spanish national TV recognition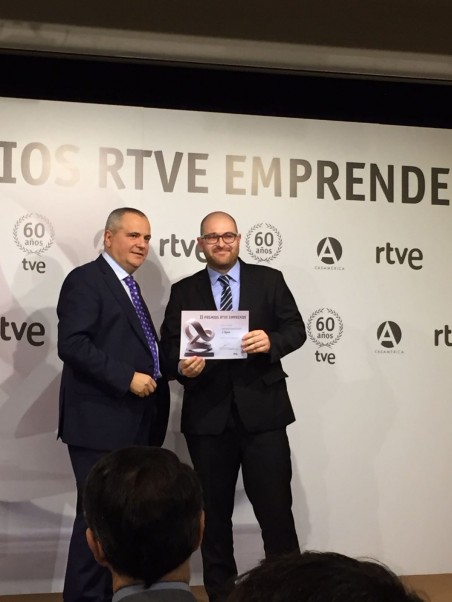 Yesterday our company was recognized by RTVE, Spanish National Radio and TV, in the category of "internationalization".
We do not really care so much on awards and prices but this is a very special one, given by a TV program that is making a huge job to encourage, help and support Spaniards in a difficult crisis inspiring us to keep fighting and moving on increasing our country competitive advantage. A public service very much needed pushing a mindset change in a country, and after all in humanity.
Carlos Caballero got the recognition as finalist from Juanma Romero