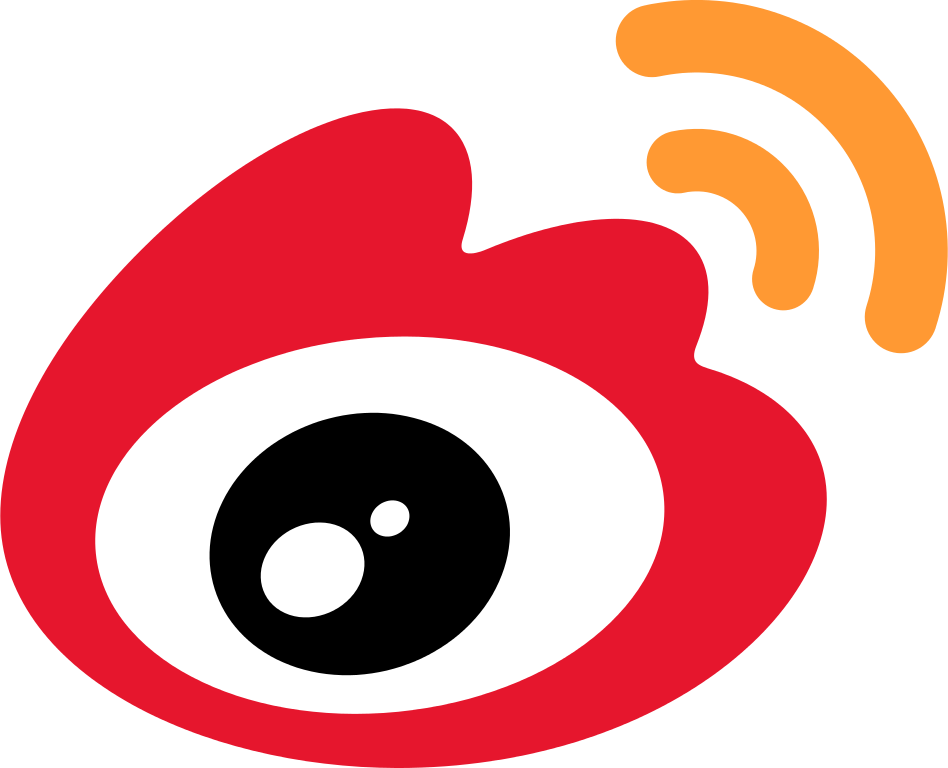 There are plenty of Social Media platforms in China: while a few achieve great success, many succumb to a highly competitive scenario.
Result of its dynamism, it is essential to keep attention on the changes that China faces in the digital world.
From 2 Open, we have prepared a brief introduction about Weibo´s current situation.
Our goal is to give you some tips to fully understand what is going on with one of the biggest Chinese Social Media.
Do not hesitate to contact us for a more thorough analysis!
---
Weibo is a Social Media platform to produce, share and find out Chinese-language content.
As a leading platform, provides an easy way to express in real time and interact with people and corporations.
Its importance is not only due to its capacity to be an official/unofficial news source, but also because it allows people to express themselves in a public way.
---
The doomsayers come into the picture
Currently, Alibaba is the biggest Chinese e-commerce company: it provides C2C, B2C and B2B sales services via web portals, plus electronic payment services, a shopping search engine and data-centric cloud computing services.
Three years ago, Alibaba bought 18% stock of Weibo. Since then, several media have speculated that Weibo or even Sina might be acquired by Alibaba in a short time.
Encouraged by the rise of Wechat, many marketers have predicted the fall of Weibo. Well, the latest Earnings report proves they were wrong.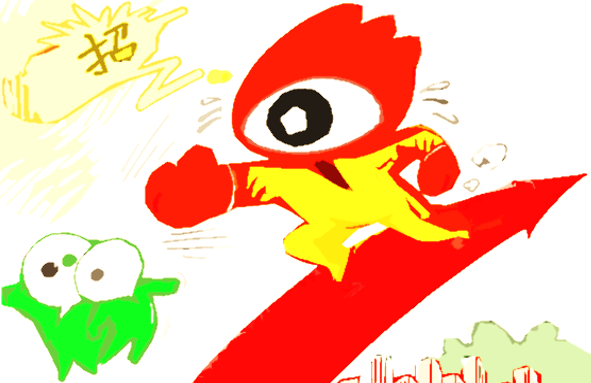 ---
Is Weibo on the way out? Let the Earnings speak the truth
According to official Earnings Report of 2016 Q2 from Sina Weibo, the Net profit of 25.9 million dollars (net revenues of $ 146.9 million) increased 516% compared to the same period last year.
Moreover, Weibo 2016 Q2 data shows the Total revenue of Weibo is 146.9 million, including 127.2 million revenue from Advertising business, value-added services $ 19.7 million for value-added services.

Let's review the users' data on Weibo now
Monthly Active Users –MAU- is 282 million, increase 33% compared to the same period of last year. In addition, Daily Active Users –DAU- is 126 million with 36% increase compared to same period of last year.
Is noteworthy that 89% of them are mobile users.
---
The progress is closely related to their own media advantage
Three years ago, relying on its social communication advantages, Weibo attracted $ 600 million of Alibaba, while became an effective channel for celebrity campaigns, events, marketing and other commercial activities.
After that, Weibo focused on the advertising model. At the end, it decided to put aside Alibaba and manage the business alone.
In 2016 Q1, advertising investment from small and medium enterprises increased 147%. The quantity of SME's and self-service advertisers reached 830K with 25% increase compared to previous quarter.
In 2016 Q1, investment in small and medium advertising revenue grew 147%, the number of SMEs and self-service advertisers reached 830,000 and a 25% increase the previous quarter.
---
Why both SMEs and big brands value Weibo a lot?
Both leverage it as an important channel frequently, specially because:
Increase of traffic and users with 282 million MAU
Optimized Algorithm of Ad Platform
Active Internet Celebrities
Live-streaming
---
The outbreak of short videos
We should add that speaking of its development path, the outbreak of short videos is also a milestone of growth of Weibo.
According to the 2016 Q2 Earning report, the playback amount of short videos on Weibo has increased 200%.
Meanwhile, the Internet celebrity economy is rapidly booming. Based on short videos, live-streaming broadcast and e-commerce, Weibo occupies the core position of social media with its incredible social power.
---
Margin improvement for future
The operating leverage will keep being prominent in the future. Based on the non-GAAP, the operating Margin rate of Weibo was 23.6% in the second quarter.
It is expected that the Weibo´s operating Margin rate could reach 25.2% in the third quarter, 23.4% in 2016 financial year, and 28.7% in 2017 financial year.
After seven years, Weibo proves to the world its strength and influence.
---
Do you still think Weibo is on the way out?
Our Digital Marketing and Ecommerce Agency have the experience of a team dedicated to know in depth the Chinese Social Media.
If you are looking to push your sales in China, do not hesitate to contact us.
Moreover, if you are interested in receiving to your mail the latest trends of Chinese Social Media, please suscribe to our monthly Newsletter!

This article has been edited by Paula Vicuña, from 2 Open.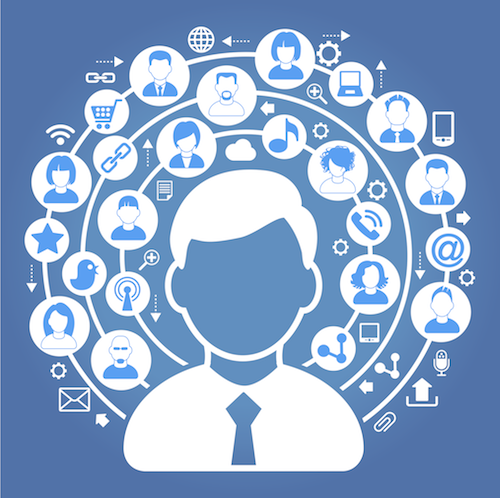 China is an interesting country filled with peculiarities in the day-to-day life. Business culture is one of the many peculiarities that China has to offer. It is a country where business contacts play a more important role than in other countries, or should I say, a different role. For Chinese, it is crucial to have some "good friends" and with "good friends" I am referring to well-connected friends.
Chinese have one expression that refers to these types of relationships: "guanxi" (关系). "Guanxi" refers to all the personal influential networks that somebody has in the business field. It is the way they define the relationships they have and the networks in which they are involved. Chinese have a different point of view when it comes to "networking", for them, the best contacts they have are the ones that they should be kept for themselves, they do not think it is appropriate to share this types of friends. Why should you trust somebody that you do not know?
Whether we like it or not,  a "guanxi" is a fundamental part of the Chinese culture, especially for those who want to enter the Chinese market. It may end up being a huge barrier for those who are new to China and plan on developing their business here, however, if you have the proper references, multiple and unexpected opportunities can arise.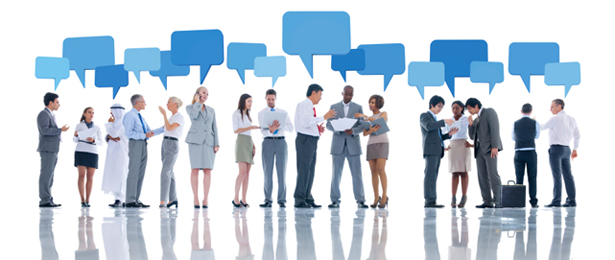 Now, with respect to Online Social Business Networking, there are many different ways in which one can get in touch with interested parties. LinkedIn is the most important one with around 6 million users in China, as a matter of fact; it is currently the largest business network worldwide. Despite the fact that it is not a Chinese social network, it is not blocked by the great Chinese firewall, nevertheless, there are other competitors that have to be considered if one intents to enter the Chinese market.
Apart from LinkedIn there are many other popular Chinese alternatives, here is a list of the most popular ones:
Dajie 大街
With more than 30 million users, it is the largest business social network in China. When it comes to the Chinese market it has more users that LinkedIn, it must be said that younger people use it more frequently. Most of people registered do not have much working experience. This is the main reason why is commonly used by companies to recruit younger people who just got their degrees.
Tianji 天际网
It is the second largest in China with 20 million of users. This one is more similar to LinkedIn, which can be considered as a more professional alternative than Dajie. This social network is used for companies to find skilled professionals, it also makes is easier to find research and further specify the profile they are looking for.
Renhe 人和网
It also has more users than LinkedIn in China, but in comparison with the other two, it is quite smaller (7million). This webpage is more oriented to professional managers or administrative works. As a result, the financial and investment sectors, as well as executives, more commonly use it.
Wealink 若邻网
In China, this one is smaller than LinkedIn, with just 5 million users. The main difference with respect to the rest is that you can get access to almost all the content without having to be registered. The most common use for this social network is recruitment. Most of the ads on this website are posted by job seekers and recruiters.
Ushi 优士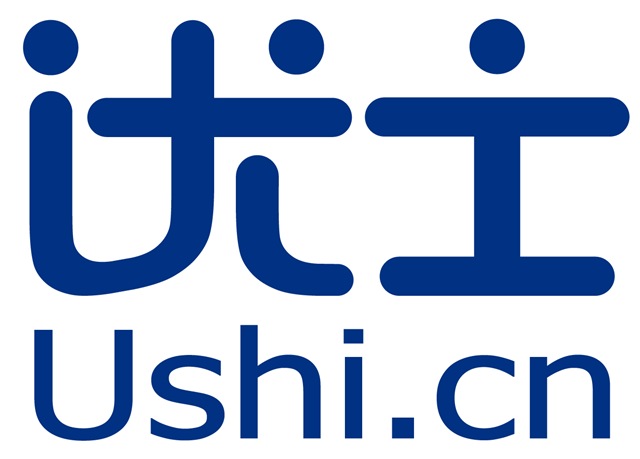 It is really small compared to the rest (1.2 million users). Although it does not have so many users, it is very well known from abroad and this one has an English version. Actually, the functionality is really similar to the one from Linkedin, and that is why it is very useful for the non-Chinese people.
All in all, it is important to remark the importance of networking in China. Many contracts and businesses are being agreed on depending on the contacts that people have ("guanxi"). So, if someone wants to succeed in the extremely competitive Chinese market it is necessary to get some "good friends" that might be able to help you and your business. Social business networking is a good place to start and can help you develop these relationships which will consequently further develop you business in China, however, if you want to jumpstart your business you should get in touch with 2Open. If you have any questions or require any information about our services, please do not hesitate in contacting us, our group of specialists will happily assist you.
This article was edited by Andres Arroyo Olson from 2Open.
http://www.crccasia.com/program-details/whats-included/business-networking/
http://www.slideshare.net/sampimarketing/chinas-professional-networking-sites-overview-incl-linkedin