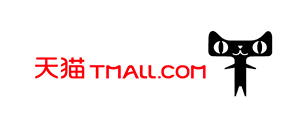 "A TP (Tmall Partner) is a party that provides Tmall merchants high quality, transparent and one stop e-commerce operation services"

2 Open has been certified and recommended as Tmall Partner (TP partner).
We have been helping foreign brands to develop sales in China for years, many of those with large operations in Tmall. Our team has expanded and we do now have warehouses both in Hong Kong and China mainland, offices in Europe, Hong Kong and China and a very high level of reputation.
Becoming officially a Tmall Partner will help our company to better and more directly collaborate with Alibaba to help brands selling at the platform.
2 Open is a Tmall partner specialized in serving European brands and born in Spain and it may be a bettter option for brands whose headquarters are based in Europe and that understand communication as a key success factor when translationg brand values into the Chinese market.
Being a relative smaller Tmall partner, gives us a strength to work with certain kind of brands that do require an extra of flexibility and lower fix cost.
As alwas, but now certified as a tp partner, 2 Open will remain committed to facilitating brands maximizing their chances to succeed in China at the minimum possible risk.
Our full service includes all the range of necessary operations to launch and grow sales on Tmall:
Business Plan and Feasibility Study
Tmall Shop Design and Set Up
Product Pictures
Daily Tmall Shop Operation: Promotional Activities, Customer Support,
Online Marketing Activities
Data Reporting and Analyisis
Logistics and Warehousing
You can find our Tmall Partner profile here