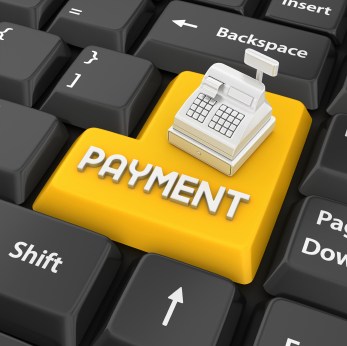 The market of e-commerce stand alone websites growing very fast in China. In order to have your own e-shop website you need to consider to get a good payment gateway to accept your payments online.
Everyone who is new to ecommerce will tell you that the most difficult task is not only to decide which platform is the best one but also the different factors that you need to take into consideration when deciding which gateway best fits your needs. Choosing a payment gateway can be difficult, there's a lot of competition, a lot of confusion and a lot of data to figure out before you can work out which payment gateway to choose. So we've decided to describe five of the most popular options to help charities see if we can try and help narrow down which Chinese payment gateway is the best for you:
Now, here are some factors to consider before you choose a right payment gateway:
1. Is the payment gateway supported on your ecommerce platform?
2. Do you want customers to enter their payment details directly on your site?
3. Do you want a payment gateway and merchant account or an all-in-one payment service provider?
4. What are the transection fees?
5. Does the provider have a good reputation?
6. Does the payment gateway do what you need?
7. Does the payment gateway support the payment methods your target market uses?
There are some leading payment gateway in China . We have found 5 payment gateways which are the most popular in China. Let's see the top 5 Chinese payment gateways overview here:
–  Alipay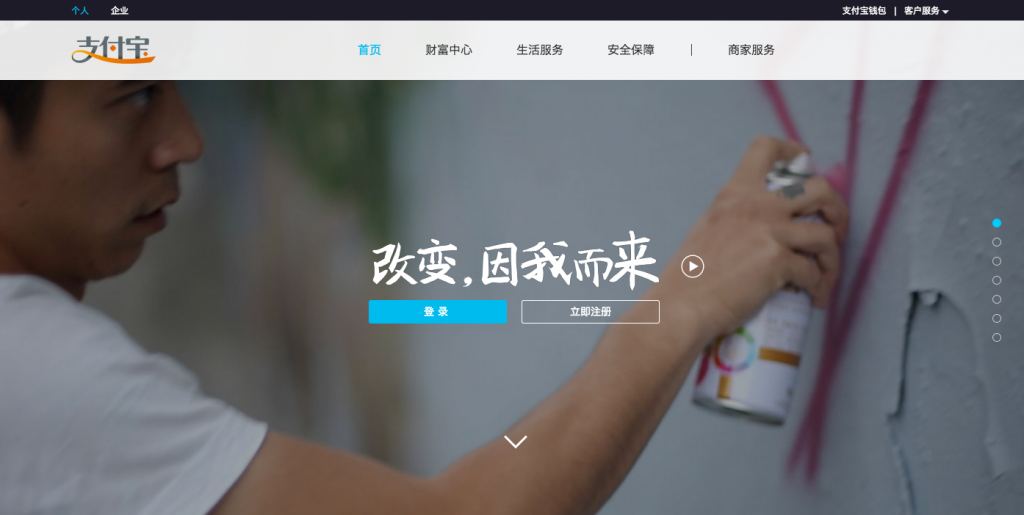 Alipay is a third-party online payment platform with no transaction fees. It was launched in China in 2004 by Alibaba Group and its founder Jack Ma. Alipay has the biggest market share in China with 300 million users and control of just under half of China's online payment market in February 2014.
Alipay provides an escrow service, in which consumers can verify whether they are happy with goods they have bought before releasing money to the seller.
This service was offered for what the company says are China's weak consumer protection laws, which have reduced consumer confidence in C2C and even B2C quality control.
Also provides an immediate payment. This option is normally used to pay for hotel room bookings, flight bookings or other items that do not need to be shipped.
Alipay operates with more than 65 financial institutions including Visa and Mastercard to provide payment services Taobao and Tmall as well as more than 460,000 Chinese businesses. Internationally, more than 300 worldwide merchants use Alipay to sell directly to consumers in China.
–  Chinapay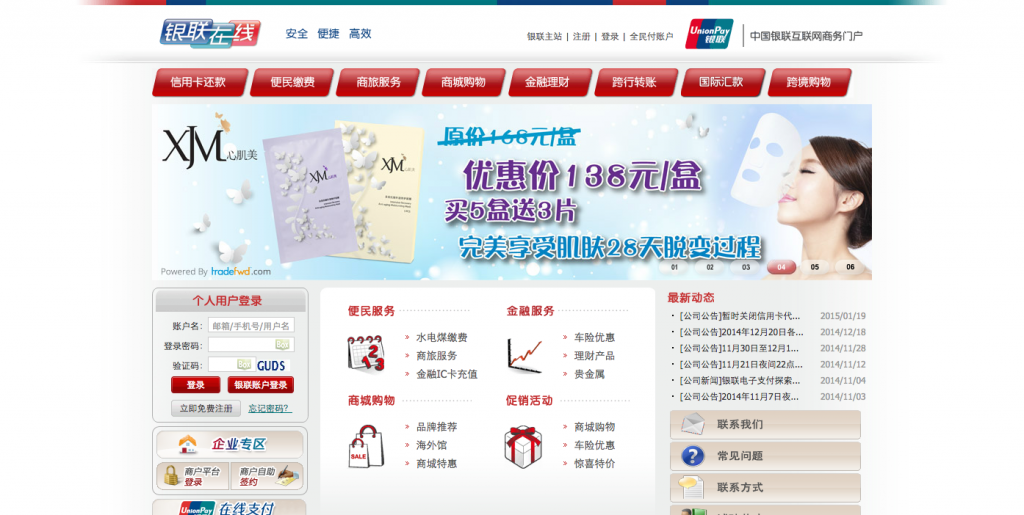 China pay, a branch of china Union pay (also known as Union pay ) is online payment module.
Founded in 2000, ChinaPay's seven years of operation make it one of the industry's elder statesman.
Leveraging the financial and marketing support of its parent company, ChinaPay provides online payments, banking, and brokerage services, as well as offline bill payment and POS terminals.
Chinapay is the third largest online payment company in China.
–  99Bill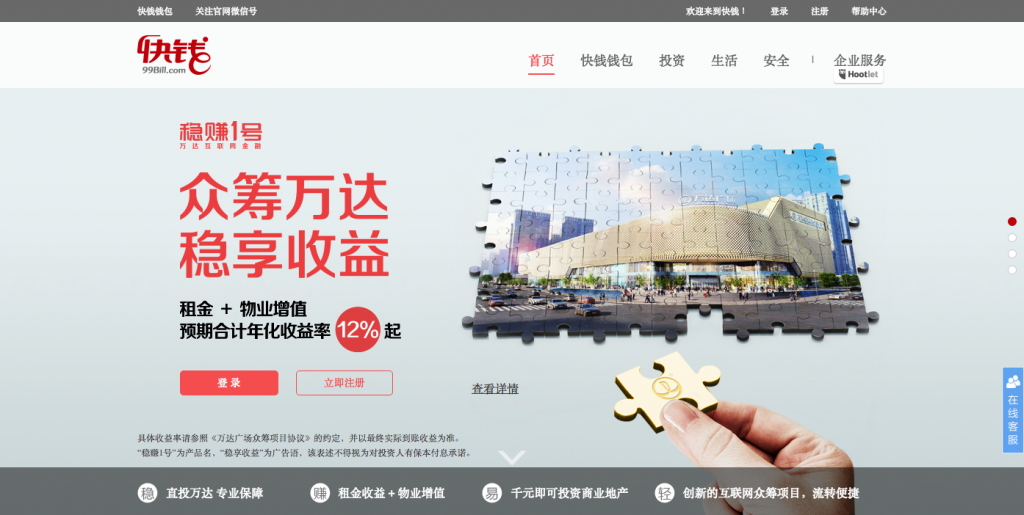 99Bill  Corporation is an Internet organization concentrating on providing online payment platform services to facilitate online transaction in China.
99Bill has put great emphasis on developing its industry chain and has over 80 banking or financial institutions with over 300 access points.99Bill has more than 1.1 million dealer.
99Bill has over 1.1 million merchant partners that span 20 industries, including travel business, insurance, online shopping, logistics, clothing and education, etc..
–  YeePay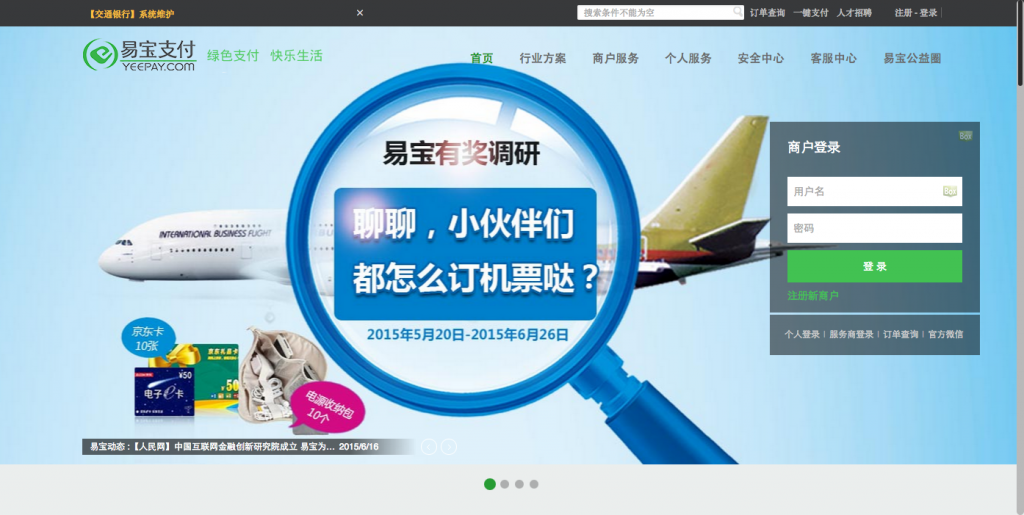 YeePay is a leading payments service provider in China with a mission to provide better e-payment solutions and value-added financial services through technology and innovation.
YeePay's innovative solutions enable consumers and businesses to make and receive payments over the Internet, mobile and telephone securely, conveniently and cost effectively.
The Company focuses on a variety of sectors, including airline & travel, asset management, digital entertainment, education, fast moving consumer goods, insurance and telecom.
YeePay has access to more than 100 commercial banks in China and was among the first businesses to obtain a nationwide payment license from the People's Bank of China.
The Company has over 93,000 active merchant customers and operates in more than 20 provinces.
–Payease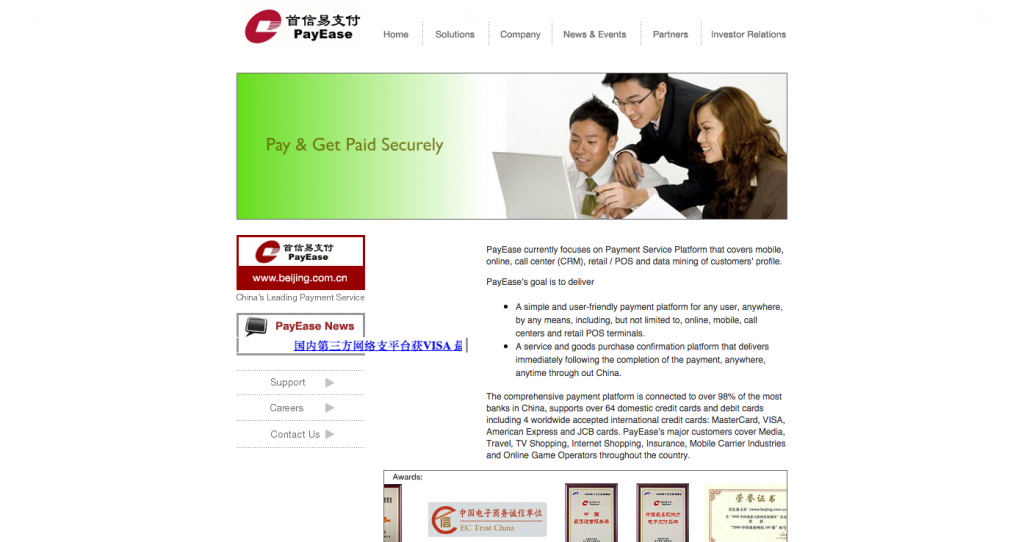 PayEase is a payment service provider in China, providing comprehensive payment services that include: mobile payments via SMS, internet banking, call centers and Point of Sales (POS) terminals. With offices around the globe, they continue to look for enhancement opportunities to ensure leadership in the industry.
PayEase is delegated to provide a user friendly, cost-effective, and secured integrated payment platform.
PayEase has the most extensive banking network, in alliance with 23 major banks in China which accounts for 90% of the banking industry, supporting 63 types of credit and debit cards plus Master, Visa, JCB, and American Express.
Truth be told, as an e-commerce seller you need to essential consider the need of their clients hence set up a viable installment module.
You won't have the capacity to have an e-commerce site without an outsider online payment stage.
So think about which one is best for you. To get more information contact the 2OPEN Team
Source: Alipay, ChinaPay, 99Bill, YeePay and Payease.