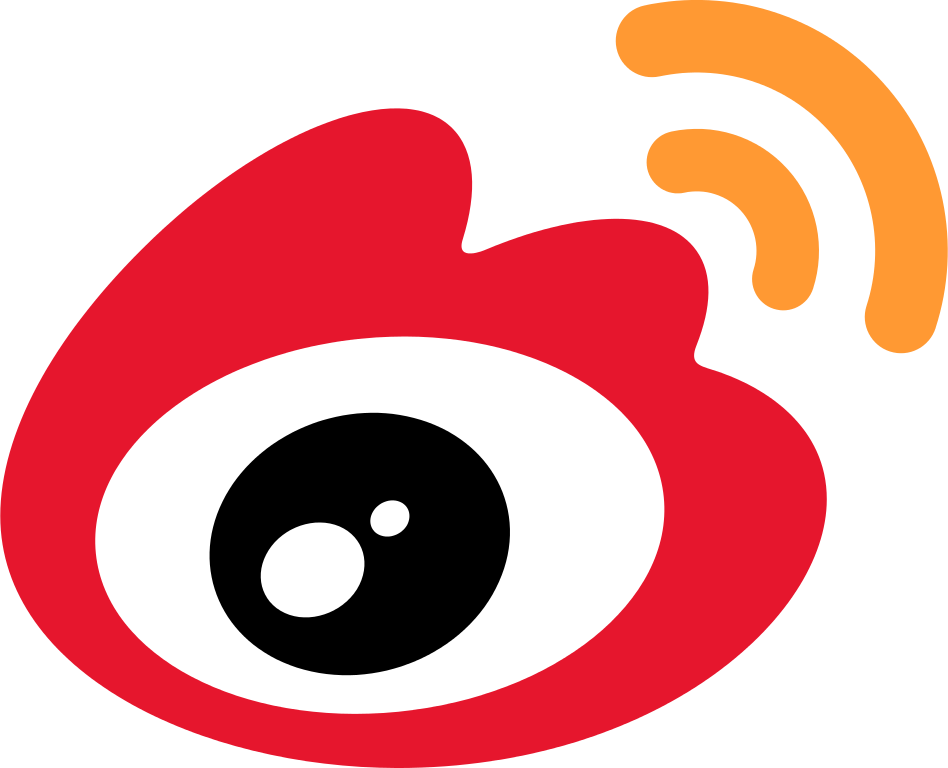 There are plenty of Social Media platforms in China: while a few achieve great success, many succumb to a highly competitive scenario.
Result of its dynamism, it is essential to keep attention on the changes that China faces in the digital world.
From 2 Open, we have prepared a brief introduction about Weibo´s current situation.
Our goal is to give you some tips to fully understand what is going on with one of the biggest Chinese Social Media.
Do not hesitate to contact us for a more thorough analysis!
---
Weibo is a Social Media platform to produce, share and find out Chinese-language content.
As a leading platform, provides an easy way to express in real time and interact with people and corporations.
Its importance is not only due to its capacity to be an official/unofficial news source, but also because it allows people to express themselves in a public way.
---
The doomsayers come into the picture
Currently, Alibaba is the biggest Chinese e-commerce company: it provides C2C, B2C and B2B sales services via web portals, plus electronic payment services, a shopping search engine and data-centric cloud computing services.
Three years ago, Alibaba bought 18% stock of Weibo. Since then, several media have speculated that Weibo or even Sina might be acquired by Alibaba in a short time.
Encouraged by the rise of Wechat, many marketers have predicted the fall of Weibo. Well, the latest Earnings report proves they were wrong.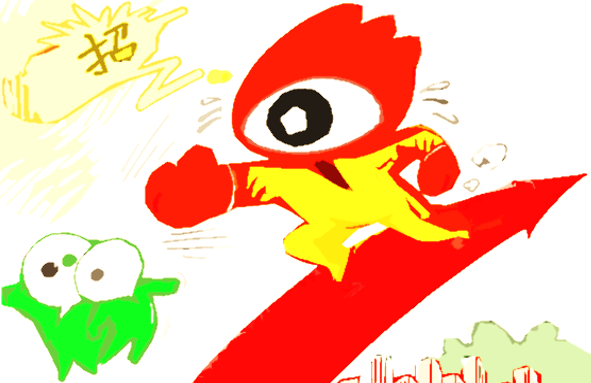 ---
Is Weibo on the way out? Let the Earnings speak the truth
According to official Earnings Report of 2016 Q2 from Sina Weibo, the Net profit of 25.9 million dollars (net revenues of $ 146.9 million) increased 516% compared to the same period last year.
Moreover, Weibo 2016 Q2 data shows the Total revenue of Weibo is 146.9 million, including 127.2 million revenue from Advertising business, value-added services $ 19.7 million for value-added services.

Let's review the users' data on Weibo now
Monthly Active Users –MAU- is 282 million, increase 33% compared to the same period of last year. In addition, Daily Active Users –DAU- is 126 million with 36% increase compared to same period of last year.
Is noteworthy that 89% of them are mobile users.
---
The progress is closely related to their own media advantage
Three years ago, relying on its social communication advantages, Weibo attracted $ 600 million of Alibaba, while became an effective channel for celebrity campaigns, events, marketing and other commercial activities.
After that, Weibo focused on the advertising model. At the end, it decided to put aside Alibaba and manage the business alone.
In 2016 Q1, advertising investment from small and medium enterprises increased 147%. The quantity of SME's and self-service advertisers reached 830K with 25% increase compared to previous quarter.
In 2016 Q1, investment in small and medium advertising revenue grew 147%, the number of SMEs and self-service advertisers reached 830,000 and a 25% increase the previous quarter.
---
Why both SMEs and big brands value Weibo a lot?
Both leverage it as an important channel frequently, specially because:
Increase of traffic and users with 282 million MAU
Optimized Algorithm of Ad Platform
Active Internet Celebrities
Live-streaming
---
The outbreak of short videos
We should add that speaking of its development path, the outbreak of short videos is also a milestone of growth of Weibo.
According to the 2016 Q2 Earning report, the playback amount of short videos on Weibo has increased 200%.
Meanwhile, the Internet celebrity economy is rapidly booming. Based on short videos, live-streaming broadcast and e-commerce, Weibo occupies the core position of social media with its incredible social power.
---
Margin improvement for future
The operating leverage will keep being prominent in the future. Based on the non-GAAP, the operating Margin rate of Weibo was 23.6% in the second quarter.
It is expected that the Weibo´s operating Margin rate could reach 25.2% in the third quarter, 23.4% in 2016 financial year, and 28.7% in 2017 financial year.
After seven years, Weibo proves to the world its strength and influence.
---
Do you still think Weibo is on the way out?
Our Digital Marketing and Ecommerce Agency have the experience of a team dedicated to know in depth the Chinese Social Media.
If you are looking to push your sales in China, do not hesitate to contact us.
Moreover, if you are interested in receiving to your mail the latest trends of Chinese Social Media, please suscribe to our monthly Newsletter!

This article has been edited by Paula Vicuña, from 2 Open.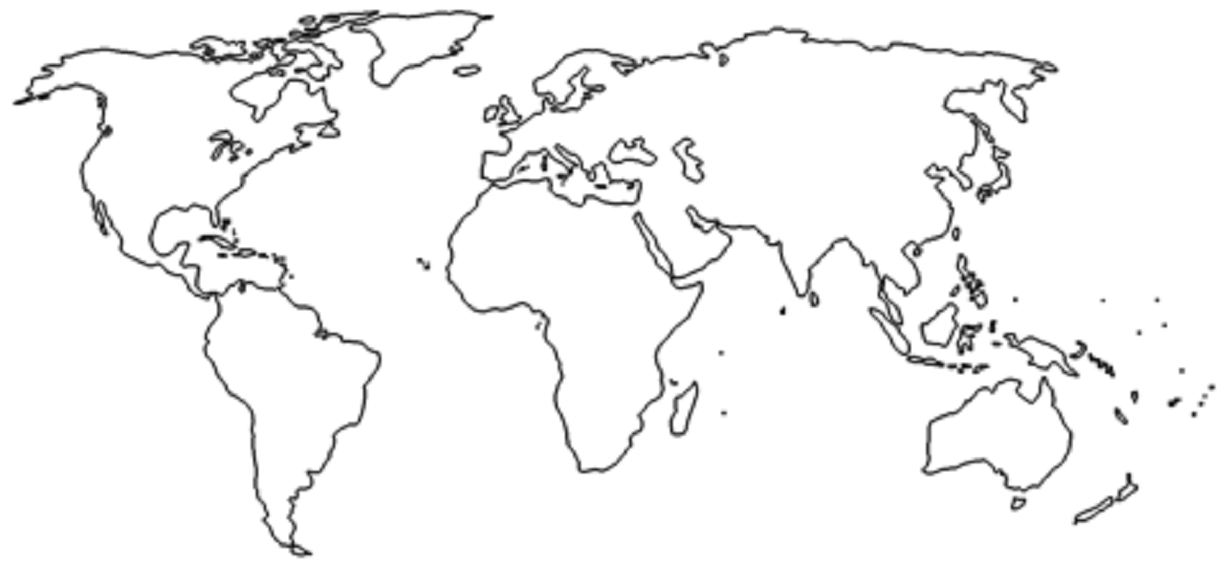 It is almost August and tourists are everywhere.  From 2 OPEN we are pleased to give you some basic steps to acquire Chinese Tourists through Digital Marketing.
Since 2013, the number of Chinese outbound travel population and tourism consumption both already ranked the world's first.
In the next few years, Chinese outbound tourism consumption market will continue to maintain high growth speed: 174 million Chinese people will choose to travel abroad, and the amount of consumption will be around 264 billion US dollars in the year 2019 by estimation.
Chinese tourists has become the "cash cow" of global travel industry
This prosperity is due to the increase of urban population and disposable income, the rise of the middle class, RMB appreciation, the gradually liberal visa policy and the increase of international flight routes have given rise to the empowerment of as a yet undeveloped sector.
What kind of travel products do Chinese tourist usually choose when travelling?
When travelling, Chinese tourists mainly choose to travel with tour guide, both group package and/or flight + hotel.  Even if travelling without guidance is still scarcely used, it is a fast leading trend and a great opportunity of future.
Which Channels do Chinese tourism use to purchase travel products?
Even if traditional travel agencies are still the most popular, every day more Chinese opt to book though Online travel agencies, such as Ctrip and Qunar. It is highly likely that its importance grow each year.
How Chinese travelers spread their feeling about their country-destination?
The consumption of Social Networks in China is massive. Either through posts or instant messaging, the power of "Word of Mouth" is overwhelming.
Wechat and Weibo play a very important role in choosing destinations for Chinese people.
From 2 Open, we suggest you paying attention to online platforms in any plan to approach the Chinese market.
Which channels do Chinese people use to search touristic-information?
Either through an Agency´s Website or through Social Media, Chinese travelers love using new technologies to discover places, compare tariffs and share their experiences abroad.
Once again, the power of the main Social Media Platforms in China –Wechat and Weibo– is increasing each year.
What do Chinese travelers suggest for information channel?
The most expected information search channel for Chinese travelers is to set up Chinese official website, followed by WeChat and Weibo Chinese accounts set-up.
---
So, What can you do to attract more potential Chinese tourist to your destination?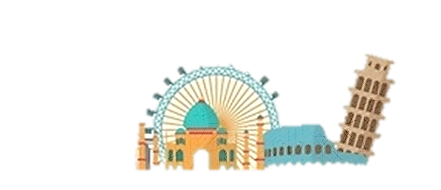 From 2 OPEN we suggest you some ideas before starting your approach to China:
To set up a Chinese Website, this must be hosted in China (-cn domain). It would be necessary to make it consistent with Chinese search engine´s standards and be entirely written in Mandarin.
From 2 OPEN we strongly suggest you to take advantage of new technologies –Big Data- to improve the user experience and target the right audience.
Search and Display Marketing:
Baidu, the biggest Chinese search engine, is essential on any approach to Chinese digital market. Your site should be well-ranged on Baidu´s search engine to let Chinese tourist find you.
In 2 OPEN we have the expertise to deal with SEO or SEM campaigns, in order to help you to gain visibility and target potential customers.
Social networks are the most used channels in China. Try to attract users to your official accounts –WeChat and Weibo– by posting travel news and proposals to people. Start your Social Media plan with our help!
To build a proper networking with Key Opinion Leaders on Social Networks can make the difference in China, and they are a very effective way to promote products and services.
Cooperate with a third-party agency:
Online Travel Agencies -like Ctrip– provide a package of services include tickets, hotel, tourism products and car rental etc. Cooperate with them will bring you huge traffic and a great chance to sell. In addition, Online Travel Agencies let customers interact each other about trips, top destinations and advices.
From 2 Open, we encourage you to take an advantage of their social marketing impact by improving your content marketing.
In last year, China tourism O2O industry achieved great improvement. The relationship between resources and platforms become closer under the impetus of capital. Wheather through Online platform + offline resource or Online channel + offline channel, both can make the difference.
Offline Event and Public Relations:
Traditional offline advertisement promotion can be useful in China, but very expensive. Combine Online and Offline Marketing can be the top-solution for your company.
---
We hope this information has been valuable and helpful to you, and we encourage you to start your approach to the huge Chinese tourism market. With our help, your company could take the great advantage online marketing offers!
Have a look to our services!
This article was edited by Paula Vicuña, from 2 OPEN.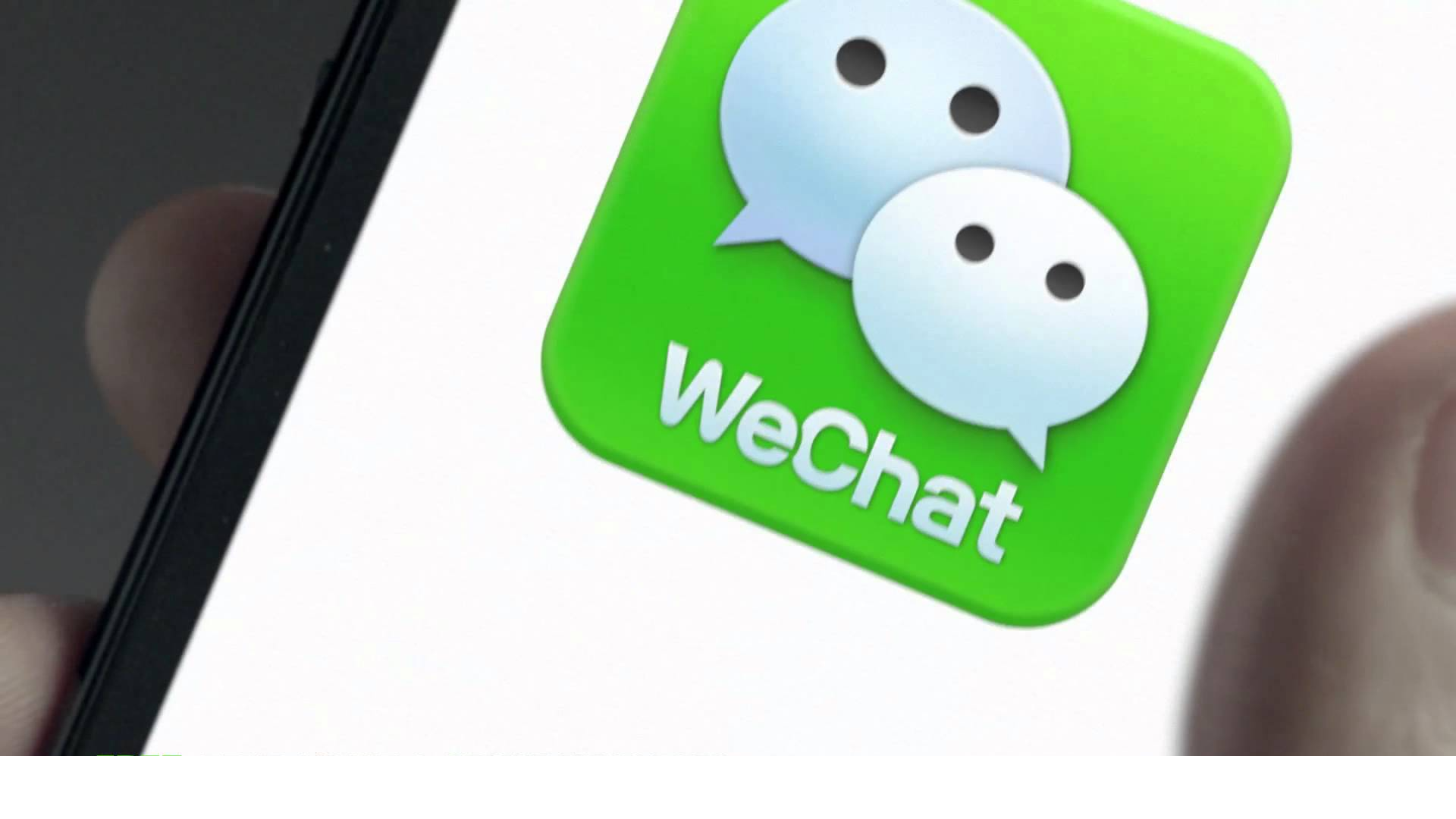 January 11, 2016, Zhang Xiaolong, the man behind the curtain of the Wechat Empire, who had never given a public speech before, stepped onto the stage of Wechat Open Class and shared his opinion on Wechat's values. The fact that Zhang stood out at this moment is a symbol of the crucial timing of Wechat's commercialization.
Wechat has now approximately 650 million users; the process of monetization has never stopped in its five years' existence. Long have begun the business services, such as Wechat payment, shopping, taxi ordering service, etc.
In his public speech, Mr. Zhang shared some of his concerns about the future of the Chinese IM giant. He said:
"Wechat Public Platform seems like a media platform, but we prefer the Public Platform to be more than that, we want to focus more on the developers and that is our goal for 2016. Where does this need come from? We found out that more and more start-ups initiate with a Wechat Offical Account instead of developing a mobile application because the latter costs way too much. A Wechat Official Account could achieve almost the same things but more cost-effectively."
"It was not our intention to become a media platform, we have always wanted to build a platform to provide services," Zhang said, "that is why we even created a Service Account in Wechat, but it has not quite met our requirements. Now we are developing a new form: Application Account. We hope that with this new form of Public Account, when users follow it, it will be as if they had just installed an application. This Application Account will be in silence mode for most of the time but when users need it; they will easily find it in the app. By doing this, we grant a lot of apps a lighter existing form and simplicity."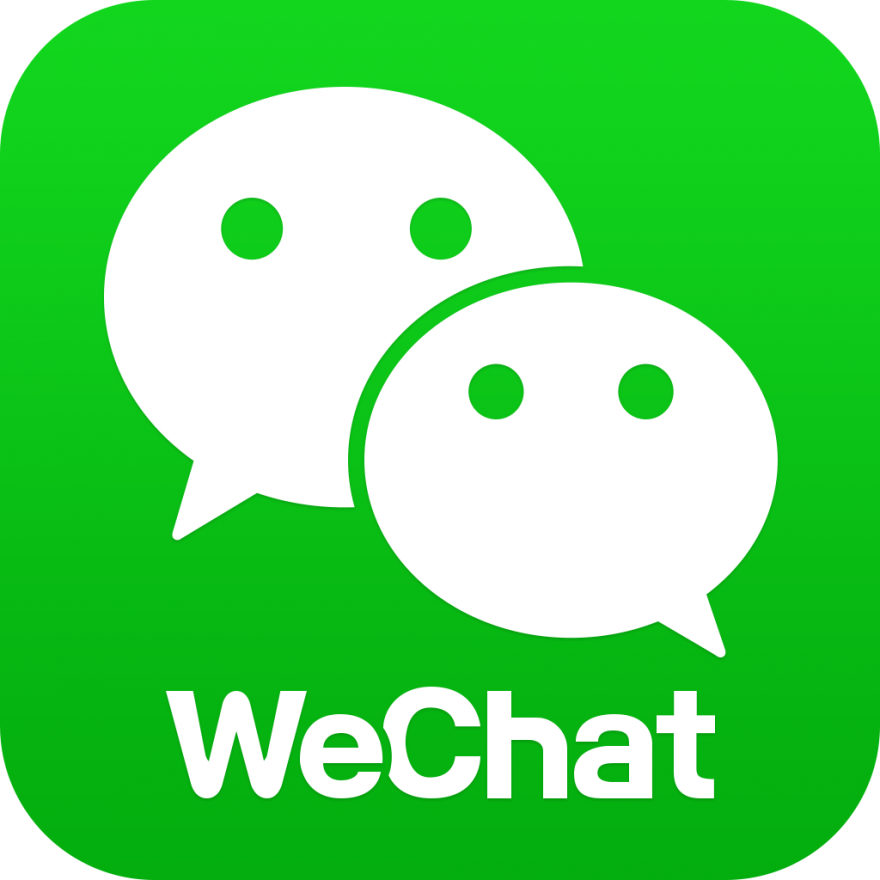 The leader of Wechat also expressed a more strict regulation for commercial activities in Wechat "There will be more restrictions for marketing events in Wechat Moments, because meaningless content will take up users' time. The same goes for other functions of Wechat, we hope that there is as little information as possible in Wechat, so that the users can focus on their tasks and finish them effectively."
After trying to make money with advertisements, Zhang said that he wanted the commercialization of Wechat to be invisible and not a disturbing process based on monetizing of traffic.
One possible reason for the creation of the Application Account is that the current Service and Subscription accounts have impaired the users' experience. Being buried in numerous and complicated piles of information distracts the users from their goals.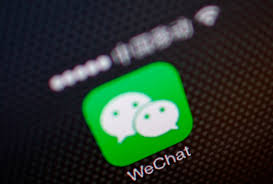 How to balance user experience and commercialization?
This is not a new challenge, and not just for Wechat, social platforms like Facebook, Twitter and Instagram, who already have a mature advertising model based on information flow, come across the same problem every time they try to launch new product for advertising. Unfortunately, there is no existing remedy for this headache.
At the moment, ads in Moments follow several basic rules: if users opt out or just leave it there, the possibility that this ad appears in your friends' time-line is only 20%. The percentage will rise to 95% if you click, like or comment on it.
Each ad will be able to circulate for seven days, while every single user will only receive one ad within 48 hours. An ad with no likes or comments will be removed within six hours.
We have discussed a lot about the commercialization of Wechat, but is there a possibility that the commercialization of Wechat is not limited by the current models? Could it be possible that the commercialization of Wechat is outside of Wechat?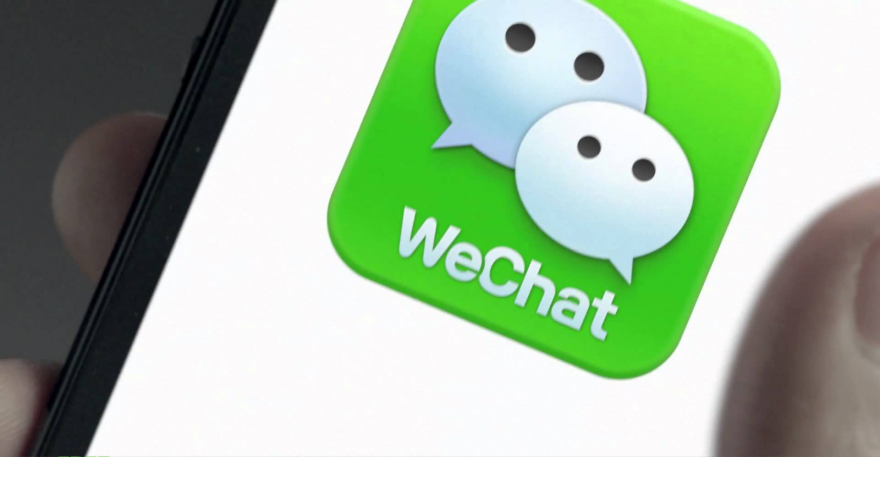 To understand this, we need to know some fundamental values of Wechat.
Wechat provides us an essential ID in the era of Mobile Internet – a Wechat account. We use it to keep track of our life and business organizations use it to find us. Before Wechat, the cellphone number was the most important ID, or even earlier we had our e-mail address.
Wechat has created Public Accounts, this not only solves the problem of digital identity for offline businesses, but also enables a new communication model: one user to many users information exchange, interactive feedback, rich media and mobilization.
It provides the information flow the highest degree of freedom. We can contact our friends quickly and conveniently by sending messages, sharing information in Moments or through a group chat. All of this has created conditions for a more dynamic flow of money and information.
This value is still yet unclear however, it would be an important one. Wechat could use Wechat Accounts to locate users and Public Accounts to locate businesses, accumulating trading data between users and businesses so that they could create a "Cloud of consumption". Based on this cloud, Wechat may provide services like memberships to users or CRM to businesses.
In a word, the commercialization of Wechat is based on output and monetization of these four fundamental values instead of the commercialization of the Wechat as a mobile application itself.
What do you think?
Let us know.
This article was edited by Andres Arroyo from 2Open.
References:
http://www.vvjia.com/article/20151008153623
http://www.99eo.com/info.php?id=8272
http://www.meihua.info/a/65851
http://www.meihua.info/a/65896
http://technode.com/2015/08/24/wechat-ad-moments/
http://money.163.com/16/0116/08/BDEJ2N8J00253G87.html