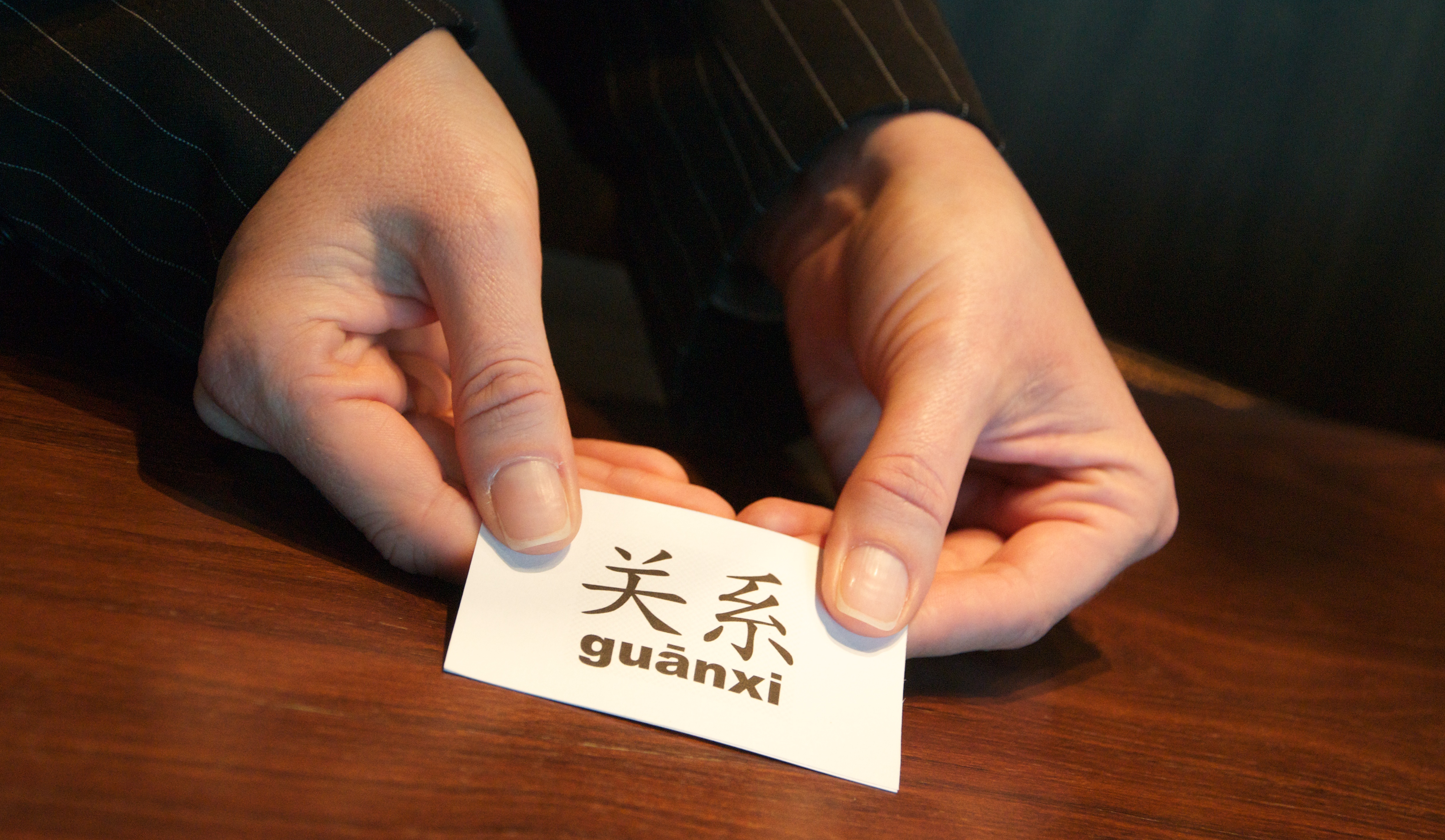 Have you ever heard about Guanxi?
This post seeks to provide practical guidelines to Companies on how to handle business interaction between Chinese and Foreign parties to ensure business agreements.
While doing a Market Research, Companies should be aware of some of the basic particularities which can condition their success or failure.
To develop an appropriate strategy of internationalization, it would be necessary to analyze some of the key-factors which can be decisive. Due to deep social differences among East and West, in China the importance of personal connections is crucial.
Major differences in negotiating with Chinese firms face many challenges which can eventually destroy a future profitable relationship.
Throughout this article we will make special mention of the term Guanxi.
Guanxi is essential for successfully doing business in China. The term is used to refer to a mutual trust between both parties, based on a long-lasting and reciprocal personal relationship.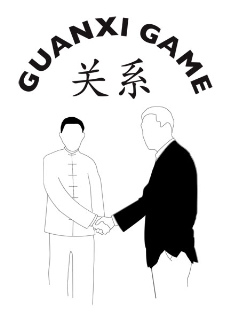 ---
Guanxi connections in China
There are some Chinese thinking patterns you should take into consideration before starting your business in the country:
The importance of interpersonal relationships in business, terms specially related to hierarchy and reciprocity concepts.
The effectiveness of moral over legal practices
Prestige and public standing to guarantee the Face
In your approach to establish a networking, patience will be required in all the stages: to generate trust, to select the accurate network and to invest in a lasting relationship.
Why is Guanxi so important?
In China, economy is still strongly based on relationships. Trust remains the basis for economic transactions between Chinese people.
Therefore, Guanxi is a particularly valuable resource and becomes an essential facilitator of trade and economic transactions.
Three are the cornerstones on which to build Guanxi:
A common social identity
The existence of a third party in common
A common aspiration of collaboration to create the potential bases for relationship
Chinese people do not show loyalty to the company, but to their personal relations
Networking can make the difference: eventually, right relationships will move your business faster in future.
But Guanxi also implies more traditional concepts to put it in practice:
Mianzi: The care of positive prior appearances
Renqing: Reciprocal favors as a moral obligation
Ganqing: Emotional and enduring commitments that comes from the intimate social ties
---
The importance of an intermediary as a business enabler
Usually called Zhongjian Ren, the Intermediary deals with both parties to settle the differences in order to achieve a better solution to each problem.
Because Companies with best Guanxi win, having a proper Intermediary to represent your company can facilitate the business dealing and establish a successful business in Chinese market.
---
In search of Guanxi experience?
In 2 Open, we have the expertise you need to boost your Company to take advantage of the Asian market.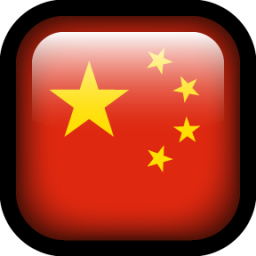 Despite its enormous potential, in China the ease of doing business experiences a lightning-fast evolution.
Trade in China still suffers from some difficulties that require a certain courage by those who seek success in the country.
Such evolution is aimed at providing increasing facilities for the establishment of trade relations in the country but, according to World Bank´s report, it still keeps the 84th position on the ranking.
What are the main challenges a foreign company must face in its landing in Chinese territory?
From 2 OPEN we have elaborated a guide with some basic steps to face the first stage of procedures, certifications and regulations any company need to face before entering on Chinese market.
Goods import: Are them all allowed in China?
The Chinese government has established in its Foreign Trade Law some basic categories over the import of goods.
However, not all goods are accepted by law; in every approach to the country, we must consult in the Catalogue Of Goods Prohibited from Export and Import.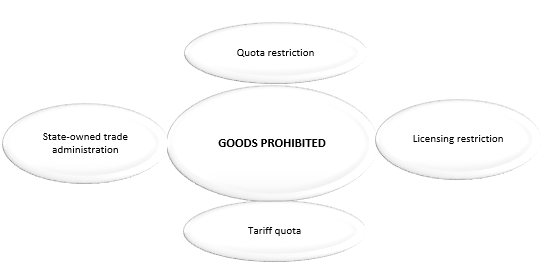 Some enjoy specific requirements: Tariff quota is only available for licensed importers, and State-owned trade administration must be imported by authorized enterprises.
There are also some other terms to test: certifications, packaging, labelling, transportation…From 2 OPEN we can help you to face all the specific bureaucratic procedures involved in any approach to Chinese market.
Standars

Some goods may require specific certificates, registration by Chinese authorities or labelling requirements.
Standars varies depending on the levels, profession and industry your company comes from.
Being aware of the specific needs of our goods will facilitate the following steps for a successful importation into the country.
Importers, a key entrance
Whether your entry into the country is done in an autonomous manner or with the help of a qualified external importer, in both cases will be required to have a Foreign trade operator.
Remember that only those companies already ratified in China as a Foreign Invested Enterprise are able to get the permission to become a Foreign Trade Operator.
In case you prefer to have the assistance of an external operator, try to avoid surprises!
The Ministry of Commerce of China provides an official list of importers where you can find the most suitable to your company needs.
Warehouses and declaration procedures

Procedures will change depending on a set of variables, but the very basic requirement is The Customs Declaration Form of Imported Goods.
A specific stamp will be used for every Bonded warehouse goods coming into Chinese territory.
In case import goods change their formal bonded warehouse, particular formalities for custom transit and transport will be required.
Attending to a fair?
If your company is thinking on attending to any special exhibition in China, there is also specific legislation according to temporary import goods. Temporary goods are those which are planned to be in China for less than six months for specific reasons, such as fairs or expos.
Those goods should be approved by the authorities, and usually a deposit will be required.
---
The landing in the country requires of the understanding and the expertise of an expert team in China environment.
From the company, we have assisted companies from different fields to develop their business in Chinese market.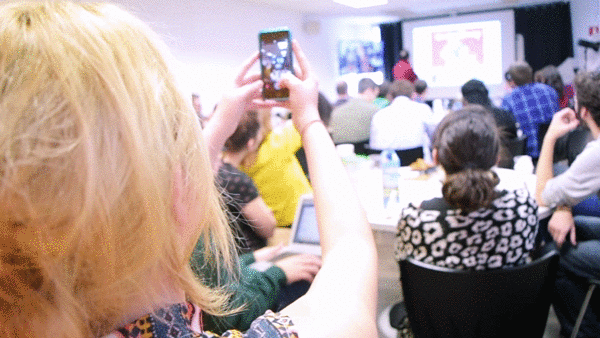 On Friday the 5th of February Luis Salvador Galán, the CEO of 2Open, went to give a speech to the well-known Spanish marketing consulting agency called "Territorio Creativo" (https://www.territoriocreativo.es/en/). Territorio Creativo was founded back in 1997 and it has had a huge development ever since. In 2005 its blog (TCBlog) was brought to life which later became to be one of the most influential blogs in the field, this helped and boosted the company to the highest relevant positions in the area. As for 2009, the company decided to focus more on Social Media Marketing and nowadays they operate in many different locations around the globe and have more than 100 employees.
Every Friday they organize a meeting during a breakfast session in which an expert shares experiences, expertise and knowledge with all the company's members, this is usually held in the Madrid and Barcelona offices. They call it TcDesayunos. Luis S. Galán decided to share his Chinese experiences in the Digital Field and commentated on his personal vision about China's landscape. Although he could have spoken about the development and best practices of 2Open, he opted for another approach and instead took the opportunity to share business experiences and receive brilliant ideas and comments from the audience.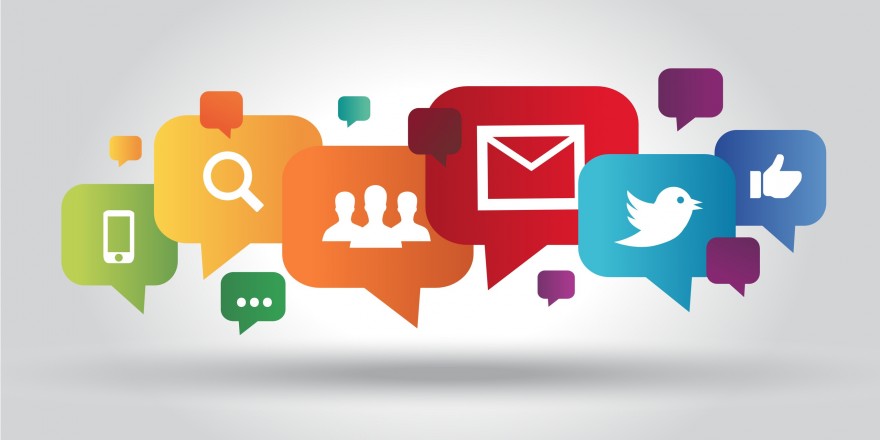 The talk focused mainly on creativity, differences in politics, and the development of China in certain digital areas. The relation and contrast between creativity and freedom were discussed as well as advantages and disadvantages between the Spanish political system and the Chinese one. The huge development of mobile use and e-commerce in China was also a topic of discussion, since it has had a considerable growth in the past few years. The aim of this talk was mainly to give the Spanish audience a grasp of what the Chinese business environment looks like and where it is heading so they could get an idea of the so called "Chinese dream".
If you wish to have a look at the article of Territorio Creativo about the session, and if you speak Spanish, here is the link to it: https://www.territoriocreativo.es/etc/2016/02/china-emperadora-del-ecommerce.html
This article was edited by Andres Arroyo Olson from 2Open.