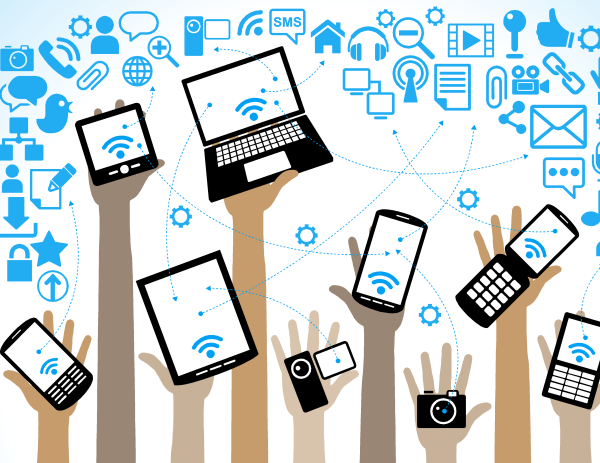 With the steady growth of household income in China, the emerging middle class has rapidly risen. Against the background of increasing willingness to consume, the size of China's online retail market reached 5.3288 trillion yuan in 2016, accounting for 14.9% of the total retail sales of social consumer goods. Among them, the online supermarket still maintained seven times the growth rate of offline retail sales, maternal and child, food and many other consumer goods remain explosive growth. There is a rising trend of female online users. At the same time, demand of quality, personalised consume products continue to be the opportunities for online super-business development.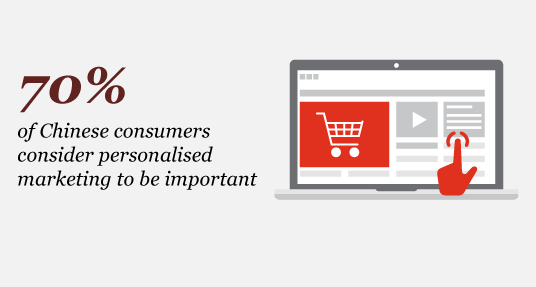 With the upgrading of consumption, consumer spending habits and preferences is changing rapidly. This makes online retailing industry more able to meet and adapt to the needs of consumers faster than traditional retail businesses.
In an survey conducted by JD.com, about 90% of participants are willing to increase their spending on high-end products by at least 5%, with nearly 60% of them willing to increase their spending by more than 10%. Data shows that non-necessities products page views increased significantly higher than daily necessities products.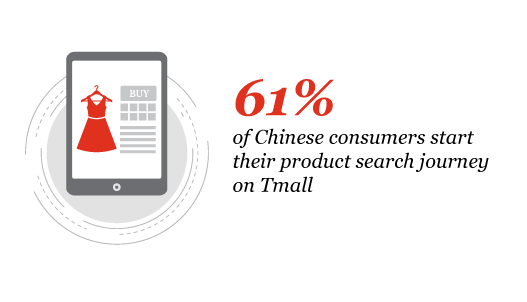 In terms of consumption structure, in the past year, customers had higher unit prices and more foreign brands of wine products than offline channels, becoming the largest category of consumers with the largest total consumption. Its consumption growth rate exceeded 210% from last year. For average consumers, majority of online shopping items are still household-related commodities. Among them, daily necessities such as mother and baby, food, cosmetics and personal care, accounting for 84.77% of the total online consumption. Alcohol, toys, musical instruments, pet life and green plants and other products that favour the spirit of consumption accounted for only 15.23%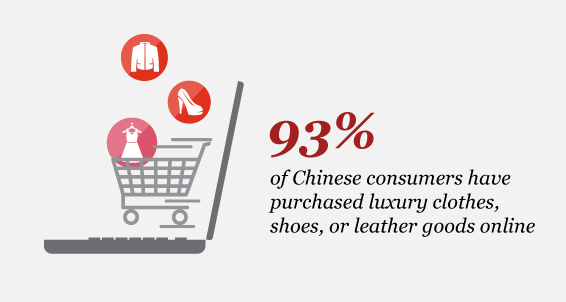 From the perspective of age, products becomes a symbol of consumers' individuality and social status. More than 60% of consumers under 35 years old want to embody the pursuit of personality when buying a product, and therefore consume a higher amount of per capita food such as pet staple and remote electric products. About 50% of consumers over the age of 36 want to buy the goods to better reflect its social status. Famous wines, tea, musical instruments and other commodities are the products with higher per capita consumption.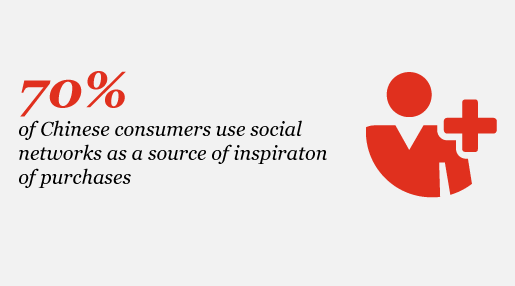 As online supermarkets began to fully integrate into family life, the number of female users who dominated household consumption in Chinese society increased significantly. The number of female new subscribers in JD.com reached an increase of 236.29% over the same period of last year, significantly higher than the 157.48% growth of the same period of previous year (August 2015 to July 2016).
Compared with male consumers, females are tend to influenced by user ratings, and various promotion strategies. At the same time, the stronger the spending power, the greater the scale of female consumption. Among top 10 most popular female purchasing categories, 8 are childcare, cleaning household, and personal healthcare related product.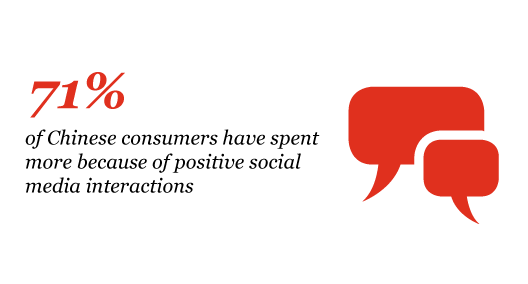 It is also noted that the consumption behaviour of females leads a super sale of numbers of blue ocean products. In the past 12 months, sales of tampons tripled from the same period of the previous year, fake eyelashes product increased by 190%, herbal tea grew by 124%. And new middle-class living styles such as pet grooming, drinking tea and nursing are prevailing.
(Data collected from 2017 China online retail consumer trends report.)
Related Posts
More than 14,500 foreign brands from 63 countries are selling on Chinese eCommerce platforms, and more than half of these brands have their presence on Tmall International platform. Two major reasons for...