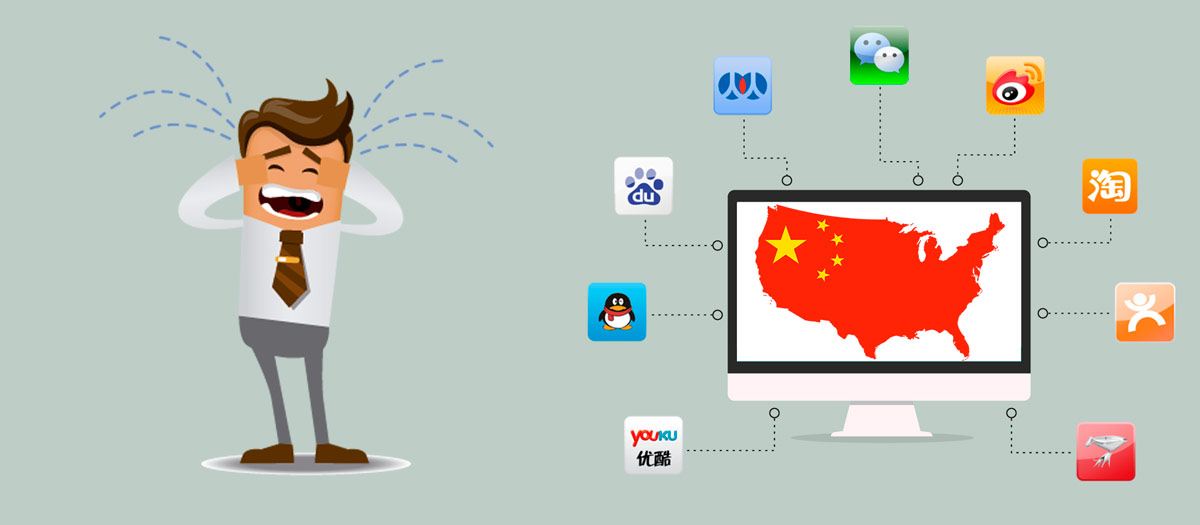 When planning to enter the Chinese market, one of the main points in every marketing plan should be the creation of a website that focuses on the Chinese consumer.
Naturally, there are some questions that come to mind…
What are the differences between a western and an eastern website?
What are the aspects that I have to keep in mind in order to trying to attract Chinese consumers?
Would it be a good idea to just duplicate and translate my current content?
All of the above can be summarised in one question; what do I need to do in order to create a great website that will have the potential to reach the 675 million China internet users?
In this series of posts, we will try to give you some tips that will help you create a website for the Chinese market that will appeal to Chinese consumers and also match the style, tech and literary attributes of eastern consumers.
1 – Chinese Web Design – What the …???
When we look at a Chinese website, the first feeling we get is confusion… Language, structure, content … We can´t find anything similar to Western websites based (lately) on cleanliness and simplicity. Our China web design must be adapted not to our tastes, it must match Chinese consumer design taste.
If you have not navigated through Chinese websites maybe you don´t completrly understand what I mean. You´ll see easily the difference with these two examples. Taobao and Ebay, two B2C marketplaces (or C2C) from east and west.
Can you appreciate the difference in style, design, structure? I bet you do…
We can see a lot of information on Chinese site in contrast to the cleanliness and simplicity of the western site.
Our experience creating websites for the Chinese market has shown us some key points to understand and get advantage:
Chinese websites use many more elements and are much more colorful than Western.
Chinese language is different. It seems obvious… but there are things we have to consider about Chinese language such as:
There is not a capital letter in Chinese
There are no spaces between characters
Chinese characters are far more dense than our letters
Chinese sites use a lot of animation, flashing texts and banners. This is clearly the opposite to our western websites where movement is disappearing. The reason can be it's much harder to grab attention using fonts in Chinese than it is with western languages.
2 – User experience… Do they have any good one?
We have just seen as websites in China seem much more complex than we are used to. We might think that the user experience will be a nightmare, but Chinese user is so accustomed to information under this structure as we are to the western structure.
Chinese user is concerned about usability and user experience, but is used to webpages so busy usually does not care how the site looks. However the trend is towards simplicity and clarity on web pages. In a more European style.
Some of the highlights on Chinese websites regarding to navigation are:
Chinese websites have a big number of links, however Chinese users do not like this system. This can be given by the low load speed internet in China.
All this links use to open in other new windows. Why? Again it's mainly an issue of speed. Internet access in China is generally slow, users have gotten used to opening new links while waiting for a page to load.
Keyword search box as a navigate tool. Link system is not comfortable for users because they can be lost due to the big amount of links. For this reason, on Chinese websites keyword searches have to be really efficient, and the search bar must be top accessible.
3 – Hosting & ICP. DIstance matterS
The one who said that, in internet there is no distance, did not know about China. If you are not (legal and/or physical) in Mainland China, easy staff like finding the right hosting can became a little bit more complicated.
Let´s start from the beginning, one of the most common questions when we are going to create a China site is should we host our website within or outside China? Is there is a big difference? The answer is very clear, as far as possible we should try host the web in Chinese Mainland, and we will try to explain why.
China network structure is not the best, which makes the websites loading speed not the most appropriate. By hosting our web outside China this problem becomes much more serious.
Okay, so we are clear, we should host our website in China, now what? We must apply for a number of ICP (Internet Content Provider) to the Ministry of Industry and Information Technology of China. This is the ICP license that will allow our site to stay in Mainland China. Only companies with a physical presence in China can apply for this license (which usually see in the footer of the sites, as in our case).
For companies that do not have a legal entity in China, we do recommend looking for hosting solutions in Hong Kong, which can limit the problem of loading speed and make our site more accessible for the Chinese user.
Now that we talk about speed, even though the main problem affecting the same be the hosting (inside or outside) there are also other factors that can make our web go slower (and we have seen that it is a key point in China) as can be:
• Website images are not size optimized
• Poorly code in our website
• Low hosting quality (even inside Mainland China)
• Our site is using services blocked in China (Google Fonts, Google Maps, Twitter, Facebook, etc…) which prevents the page from loading
4 – Did you say… services blocked? … the Chinese Great Firewall
China not only has a huge physical walls to defend themselves (in the past). China also has a large digital wall, the Great Firewall. Originally known "Golden Shield Project" but ironically nicknamed Great Firewall, it is a censorship and surveillance project initiated by the Chinese Ministry of Public Security in 2003.
This project acts as a digital censor and block all websites that do not meet the content requirements that marks the Chinese government.
Here you can see some more information about how the censorship works.
Among other things, Chinese Internet censorship censored webpages that have content that include; news sources cover topics considered that are defamatory against China: such as police brutality, Tiananmen Square protests of 1989, freedom of speech, Taiwan Government, Dalai Lama or the Tibet Independence Movement International …
These sites are banned or are indexed to a lesser degree, if at all, by some Chinese search engines and have significant impact on search results.
As a result of this control in China they are blocked pages as usual for us as Google, Twitter or Facebook (it does no matter how much Mark go jogging in Tiananmen). Although great firewall control is easy to jump (using a VPN, for example) the difficulty of accessing these pages has made their use and popularity is low.
This means we need to be very careful with our website content, try to be sure to avoid Great Firewall content restrictions and not to use third party banned platforms like Google (Google Maps, Google Fonts), Facebook or Twitter.
5 – New Players & New Rules
So, no Facebook or twitter, how am I going to promote my website? China has a digital ecosystem different of everything we are use to. Surely you're wondering how you survive without some of the usual promotional tools. Natural positioning in Google, PPC Adwords campaigns, promotion of content on social networks like Facebook or Twitter …
In China you will find new players who have occupied these gaps and in some cases, created new niches. These new players have taken advantage of the absence of foreign competition (Facebook, Google …), its adaptation to Chinese culture and peculiarity and in some cases even a strong government support.
These actors we found some "copycat", certified copies of known systems, such as:
Baidu, the Chinese search engine par excellence (suspiciously similar to Google)
Weibo, the microblogging service (suspiiiiciouuusssslyyy similar to Twitter)
Youku, video service (guess who it is similar?)
We also have WeChat, the jewel of the crown and the mobile app (almost an OS) that includes messaging, payments, calls, moments … and which we discussed in detail in another post.
For our website to be inside China digital life it must be adapted to the rules of these actors, common in the dailylife of the Chinese consumer.
So, who are the big guys that you need to be friend of?
As soldiers in a war, most of these tools fall into three large "armies". These three groups are known as the BAT and are in constant battle to dominate the Chinese digital ecosystem.
In short, Baidu holds commanding market share over search. Alibaba holds to the same power over e-commerce. Tencent is the dominant player in social media. But they are constantly trying to invade their territory, in a very interesting war for any fan marketing.
One of the commonalities of the BAT is a full support of the government, together with its dominant position in the market, makes this status quo is difficult to change.
What does it means for our website? We need to adapt our communication to this new players, generating our social media activity through Wechat, optimizing our SEO for Baidu or 360, uploading our videos in Youku, adding sharing actions in our content with Chinese social platforms… anything we use to do in our occidental site does not help us here and can be even negative for our goals. As we have seen, if we keep on using tools like Facebook (post sharing options for example) we can be blocked by the Great Firewall.
Do you want to know more? Sure? CHECK THE SECOND PART OF THIS POST HERE
References:
http://www.china-briefing.com/news/2015/05/22/best-practices-launching-china-website.html
https://econsultancy.com/blog/67466-why-do-chinese-websites-look-so-busy/
http://www.latmultilingual.com/build-localized-chinese-website/
Sources:
http://www.freepik.com/free-vector/screen-with-a-website-and-icons_847180.htm
http://www.freepik.es/vector-gratis/trabajador-llorando_834598.htm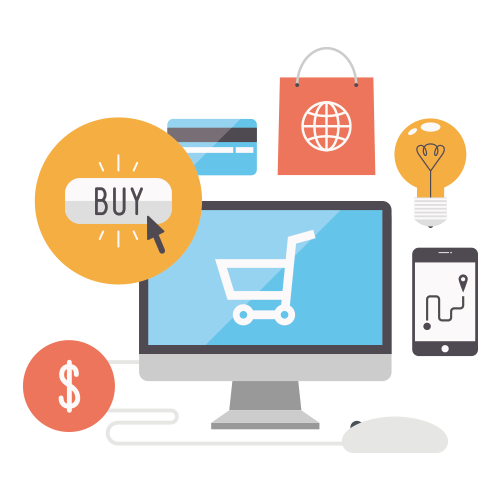 The first quarter of 2016 is already behind us, are you still figuring out how to start your e-commerce business in China? For some of us e-commerce still feels like a new business model, however, China has long passed this stage, various data suggests that it has already become a traditional industry in China. Traditional or not, let us sort out the current e-commerce situation and forecast its areas of development.
Ecommerce is on its way to become a traditional industry in China
Ten years ago the ecommerce in China was brand new. Taobao was the most popular C2C online platform. At that time, people who had the technical skills and knowledge of search engines could get over 80% of return of investment on a Taobao shop. Nowadays, Taobao offers more than 1 billion products, has over 10 million sellers, and around 320 million active users. These huge numbers only come from one of Alibaba Group's marketplace so you might be able to reckon the whole picture. After ten years high-speed development, China's ecommerce is not a new industry anymore; its development is now as mature as the real estate or the catering industry.
Traditional industry vs Ecommerce
In recent years, the traditional industry has been strongly affected by the online market, some companies have managed to adapt their business to the new online scene, but some have failed at this task. This trend of transitioning from offline to online businesses will speed up this year, and although there are currently more traditional businesses than online ones, online businesses will eventually catch up.
It seems that both business models cannot co-exist, however, if the resourceful traditional industry would explore Chinese digital marketing and ecommerce solutions, they would be able to achieve better results with half the effort.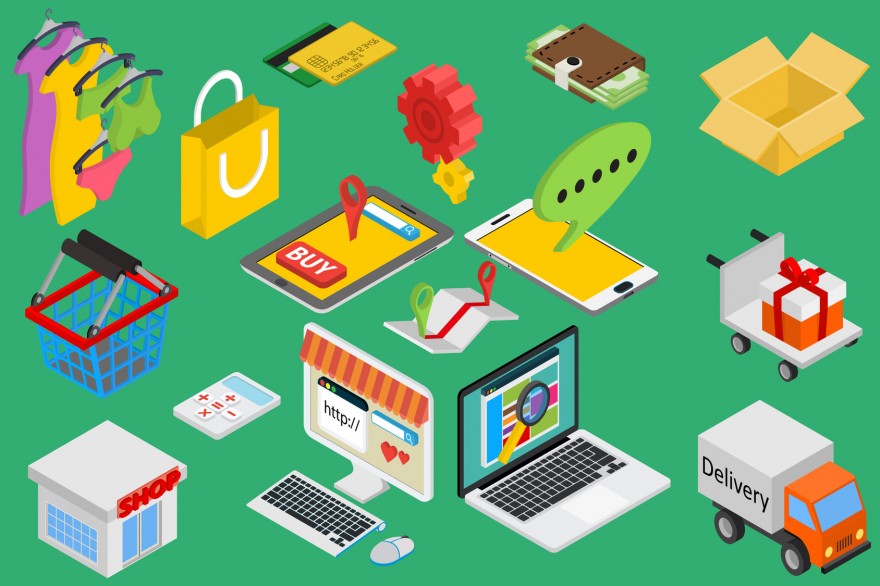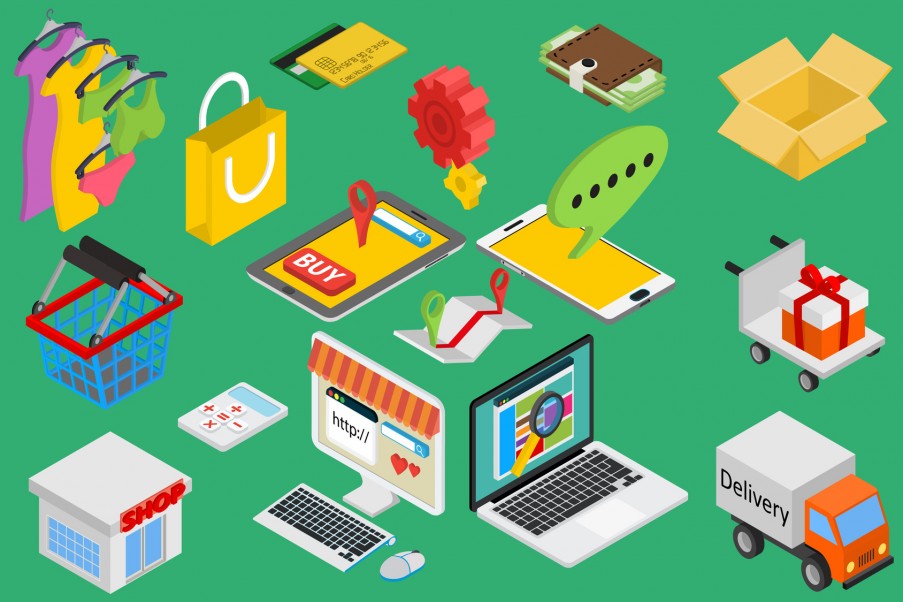 In coming years, online retailing will be a fully integrated part of the market, it will help companies grow, and sale more efficiently. On the other hand, they will also have to implement the offline part of it, a successful integration of a good O2O business will, without a doubt, thrive in market. Suning began handling deliveries for Alibaba, in order to push Tmall Supermarket into the massive market, and Jingdong is promoting Jingdong Daojia, all the actions from the leading Ecommerce companies indicate that the O2O model is inevitable to come.
Ecommerce in the rural areas
 Last year ecommerce in rural areas had a rapid development. Alibaba made a long-term project to promote online shopping in order to expand its business coverage. The central government formally issued a document to help the promotion of rural ecommerce and facilitate the integration of online and offline. Alibaba, Jingdong and Suning are also pushing the development of ecommerce in rural areas so we should expect an huge increase this year.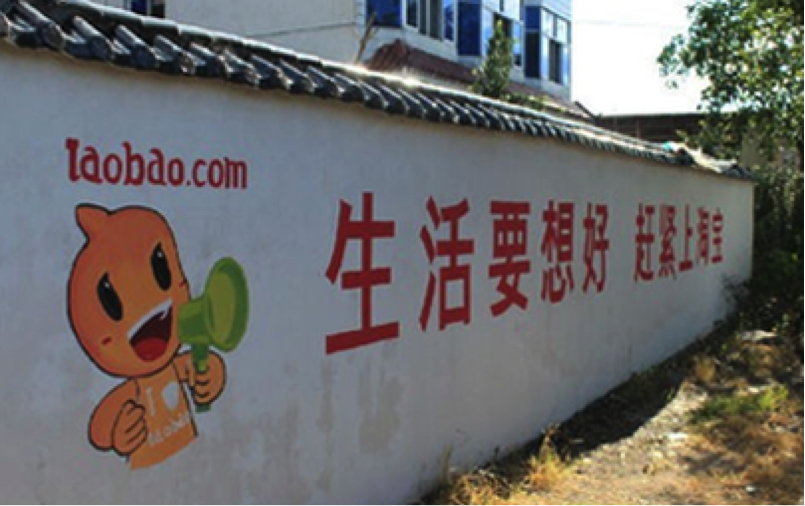 Over the past 2 years, CBEC has become one of the most popular business models in China. It has given import business a lot of opportunities; moreover, since the Chinese middle class has grown considerably (first place in the world with over 100 million), it turns out to be a very profitable business. The main consumers are people between the ages of 30-40 and have great acceptance for foreign products, this will bring a lot of overseas ecommerce companies into the Chinese market.
Here at 2Open we specialize in ecommerce and digital marketing. Our goal is to understand our clients business needs in order to provide the best possible services.  If you have any questions or require any information about our services, please do not hesitate in contacting us, our group of specialists will happily assist you.
This article was edited by Andres Arroyo Olson from 2Open.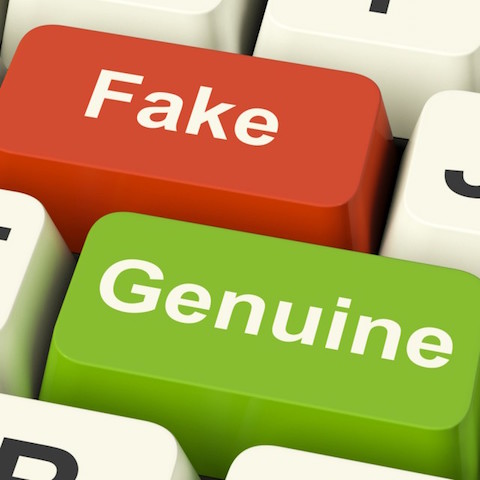 It is common knowledge that fake products are everywhere in China, from large cities like Shanghai to remote small towns in Western China and, not surprisingly, online markets are not the exception, even though there is a lack of acknowledgment from their part, it seems that fake products are a part of China whether we like it or not.
The online market giant Alibaba group was sued in the U.S. regarding fake products regulations. According to Jack Ma, the founder of Alibaba, his company spends over one hundred million RMB each year on actions against counterfeit goods. The situation has improved considerately over the past few years, some shops have even been closed down due to this sort of issues. 2Open, as a company who deals everyday with marketing and e-commerce, is used to supervise online sales in China for many clients and the number of shops selling a certain brand with an unbelievably lower price has decreased noticeably in comparison with last year. There is still a lot of work to do, but exactly what types of products are more likely to be faked?
The most common faked goods are well-known brands, such as Nike, Adidas, Louis Vuitton, Gucci, etc. If a new brand wants to enter China, it will seldom encounter issues regarding fake products. In this situation, just a small budget is needed for online marketing which could be used for setting up a shop on www.taobao.com, putting online Ads or even buying key words on search engines, all of which can have a positive effect and lead buyers to get to know your brand. Since you are the shop owner and the only supplier at this moment, the buyer will come to you directly; no other shops will take potential buyers from you.
Let us say your brand successfully entered the Chinese market, perhaps one day someone will start faking and selling your products, but how would this affect your brand? Some argue that this is just indicator of the success and popularity that your product has had in the Chinese market and that there are no reasons to be worried. Experts agree that there is plenty of space in the market for both parties; a lot of people prefer to buy original products for a higher price than fake ones for a lower one. Counterfeiting could be considered a promotion activity for a brand, after all, if you are confident about your products, put money into marketing, let people know about it, you will get money back, no doubts about it, but how is the future looking for fake goods?
According to Xinhuanet, the General Administration of Quality Supervision, Inspection and Quarantine (AQSIQ) has gathered around four giant e-commerce platforms: Alibaba, Jingdong, Suning, Yihaodian to sign a cooperation agreement which will help to release inspection results of the fulfillment of product quality commitment. AQSIQ has developed a search platform of inspection of product quality, which will be put online for public use around March 15, 2016.

Fake products problems continue to plague the development of e-commerce. Jingdong and Alibaba have been fighting a war these days, accusing each other of not making efforts to end the fake goods. The offline scene does not look very bright either, street shops are now going through a rough time these days, people are getting used to purchase everything online, from groceries to electronics, during the singles day alone (Nov. 11, 2015) Taobao reached a sales volume of 91,217,017,615 RMB.
It is an Internet Era, no doubt about it, and counterfeit goods should not represent any obstacle if one should intent entering the Chinese market. A smart digital marketing strategy, like the one 2Open offers, can get your brand the recognition it deserves.
Let us know what you think in the comments below.
This article was edited by Andres Arroyo from 2Open.