" 世界那么大,我想去看看 " ( There is such a big world that I would like to see it all ) is a sentence once written as the reason for resignation and later suddenly became a buzzword on Chinese social network.

These years, more and more Chinese prefer independent travels to package tours. Especially, the grown up 90s generation, who are highly individualized and strong-minded, has become the main E-consumers of those traveling user generated platform such as Mafongwo and Qyer.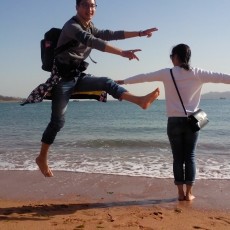 For example, Miss Xian, a traveling platform user from the 90s generation living in Guangzhou, China, gave up package tours for more alternatives a couple years ago. She had already stepped in South East Asia, America and Europe. Her preference is well organized in-depth trip with her family. Since her husband is too busy to do the planning, Miss Xian is responsible for handling it all. "Every time I am planning for a trip, I need some suitable travel platforms which offer practical and comprehensive reference for my destination. These years, I have been using mostly Qyer and Mafongwo interchangeably." she said.
WHAT ARE MAFENGWO AND QYER EXACTLY?

Mafengwo : A Dream Realizer Started With A Community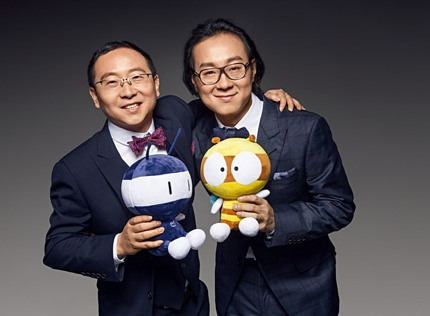 In 2006, Chen Gang and LV Gang who worked in Sina and Sohu respectively set up this online travel community for their interest in traveling around and sharing travel pictures. 10 years ago, when independent travel was still a niche, mafengwo.cn accumulated users and contents through word-of- mouth. In 2010, they officially started commercializing mafengwo.cn. Apart from traditional OTA mode, they wanted to earn profits from existing contents directly.
By 2017, mafengwo.cn has gained over 100 million members, 80% of them are from mobile apps " Mafengwo Independent Travel ". By Oct. 2016, according to the second quarter financial results of OTAs (Online Travel Agency) , Ctrip, Qunar, Tuniu, the top OTAs in China, were all in varying degrees of financial loss, while mafengwo.cn announced a turn from loss to profit eventually.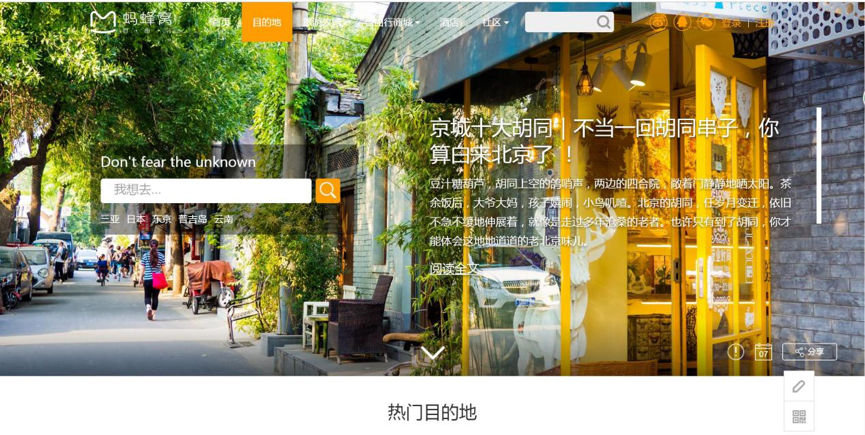 Nowadays, mafengwo.cn has become an UGC (user-generated content) platform where Chinese can share photos, travel notes, journals and Q&A online. It targets Chinese domestic users and independent travelers who need tourist reference, destination ranking lists and other recommended to-do things for their trip planning. Right now, 3,000 journals, 5,000 Q&A, 10,000 comments, 100,000 footprints are generated daily.

Moreover, it integrates resources contributed by users to make travel advice books among global destinations. Those books have been downloaded over a hundred million times.
Qyer : A Digital Bible for Chinese Backpackers
There are many other similar small-sized UGC communities in China market but a well-known competitor within Tourism Community category is Qyer.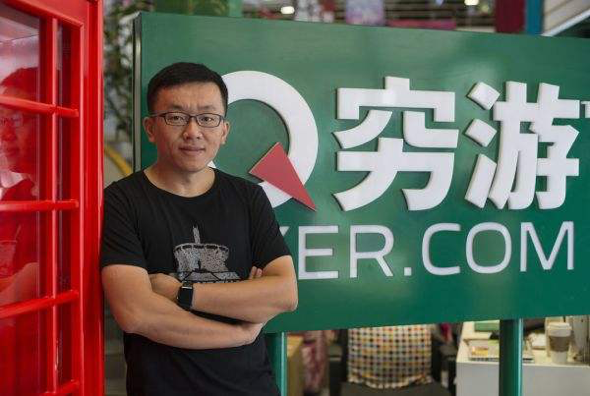 At the very beginning, Qyer was set up by Xiaoyi in a dorm room. He was an international student studying in Hamburg, Germany in 2004. Once, after he got stolen at the airport while he was traveling in Europe, he became a real backpacker with very little money to survive. Then, he set up Qyer as a forum to better help oversea students share their experience, advices and wise tips of saving money during the trip. Then, Qyer started accumulating useful tips on the platform and became more and more popular in China. Within four years, Qyer had gained more domestic than oversea users. Therefore, Qyer moved back to China in 2008 and received strategic investment from Alibaba in 2013.

Right now, Qyer aims at making oversea traveling more convenient and cost-effective for Chinese. Meanwhile, it does offer information for domestic destinations but these contents usually do not show up on its homepage.
WHAT ARE THE DIFFERENCES BETWEEN MAFONGWO.CN AND QYER?
The intriguing fact is mafengwo.cn and Qyer seem to intentionally keep in balance in the market. Mafengwo.cn puts more effort on domestic traveling, while Qyer mainly focus on travelling abroad. There is even a viral saying among the users: "Choose Mafengwo in-bound, Qyer out-bound"
In conclusion:
Traveling users generated content platform is difficult to develop and gain profit. It requires long-term user loyalty and content accumulation without guarantee for commercialization. But the potential of the UGC-big data commercial mode has already headed above water. With the huge amount of contents generated by users such as different links between accommodation reservations, attractions and dining recommendations, these data value mining is essential for breaking the barrier upstream and downstream. The one that's faster to complete model transformation will be the winner.
Comparison/Platforms

Mafengwo

Qyer

Traffic & loyalty

More traffic and relies more on search engine optimization (SEO marketing).

Less traffic but more users' loyalty since the demand frequency of overseas traveling is less than domestic traveling.

Qyer's strategy is based on a "members get members" type of expansion.

Targets

Both target youngsters between 18 and 35 who prefer independent travel. Qyer also targets backpackers.

Focus

Mafongwo.com focuses on users sharing by creating topics and activities to encourage users to post their journals

Qyer emphasizes user-to-user communication by operating its forum and offering appealing interactive promotions both online and offline.

For instance, Qyer has already launched Q-homes in Chiangmai (Thailand) and Tokyo (Japan), which are offline bases offering Chinese-speaking comprehensive services.

Functions

The main functions are similar. They both offer travel journals, tips books, Q&A, top destinations and commercial functions.

But Qyer has developed several apps for users convenience, such as " 行程助手 " (Itinerary Assistant), which helps users to make a detailed itinerary by automatic generation and manual setting. It collaborates with Booking.com( a hit for overseas accommodation reservations) for users to simply add reservations in the itinerary or book directly from Booking.com. Transportation settings and automatic distance calculation are also included in the sites. Moreover, it provides 2 ways to output itinerary: (1) A document fits with Visa requirements (2) A huge PDF itinerary books including all the photos or tips, details of each chosen accommodation reservations, transportation, attractions and restaurants.

Home Page quality

Update more often

Update less often and there are even some journals from last year.
[recent_posts count="3″ date="true" thumbnail="true"]