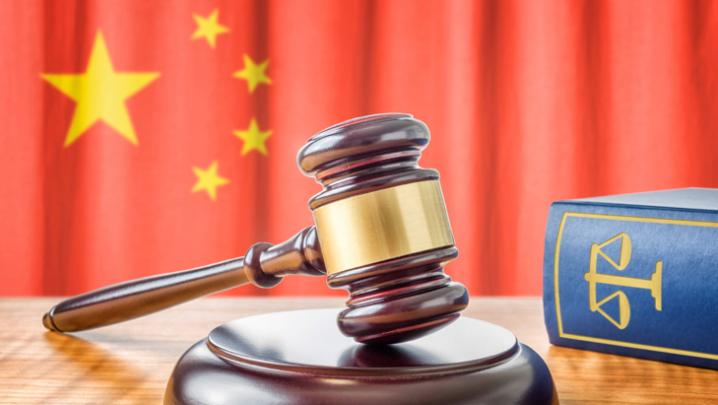 New online advertising regulation in China will impact all digital business with presence in China. Here we bring you an analysis overview to start adapting to the new trend in advertisement.
---
It would be after the death of a college student who took part in an experimental health treatment found in Baidu, when popular pressure would force the Government to begin an ads regulatory change.
The Internet Ad Interim Measures, a new regulation prompted by the State Administration for Industry and Commerce of China, went into effect in September 1st. Therefore, it arises from the Government's claim by adopt new rules over online advertisement: email, paid searches, embedded links, images, and videos are already subject to the new law. Its aim is avoiding the spread of misleading advertisements on the Net, and correct the prevailing liberality so far.
The new online advertising regulations are expected to impact on Chinese Digital Marketing as a whole: social media, search engines, apps and electronic commerce in the country will have to move under the new guidelines.
---
A step closer to the uses and customs in Western advertisements
For the first time in China, the new measure features a specific definition of Internet advertising; often, foreigners suffer from a lack of legislative safety in China. Therefore, conceptualization is a step forward to define clearly not only the concept, but also its extension:
"Internet advertising is advertisements that directly or indirectly sell commercial goods or services through the websites, web pages, internet applications and other forms of Internet media including text, images, audio, video and etc."
Moreover, the regulation comes to underline its main purpose:
"To protect the legitimate rights and interests of consumers, and promote the healthy development of the Internet advertising industry."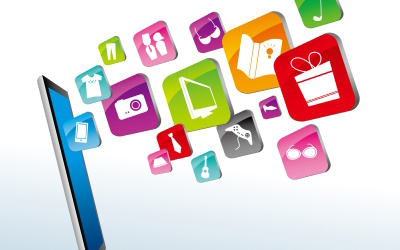 ---
In what fields are these changes applicable?  What changes will take place after its implementation?
The regulation is particularly focused on a list of fields described below:
-Healthcare and medicine
-Food and beverage
The main measures to be starting to apply can be summarized as:
–First, the Law requires to place the word "advertisement" in a prominent position and clearly distinguishable at first sight.
–Second, every field subject of special regulation needs a previous review and an approval process by authorities.
–Third, online advertisements for prescription medicine is banned. A special measure in health products is also extended to medicines, pesticides or medical supplies.
–Fourth, tobacco online ads are also banned.
–Fifth, any paid search results, links or content must be clearly identified by the word "advertisement".
–Sixth, users should not only have the choice to close an ad, but also this has to be easy to them.
–Seventh, paid links and contents must be clearly detailed at a glance.
–Eighth, any attached ad and/or promotional links to an email should have been allowed previously.
–Ninth, any misleading and/or false ad is considered illegal from now on.
---
Who is especially affected by the new regulation?
Under this measure, the biggest impact falls on the largest Internet companies in China. Baidu and Bing should apply new restrictions on ads; it should not be forgotten that, much of the incomes of Baidu, Weibo or Alibaba come advertising.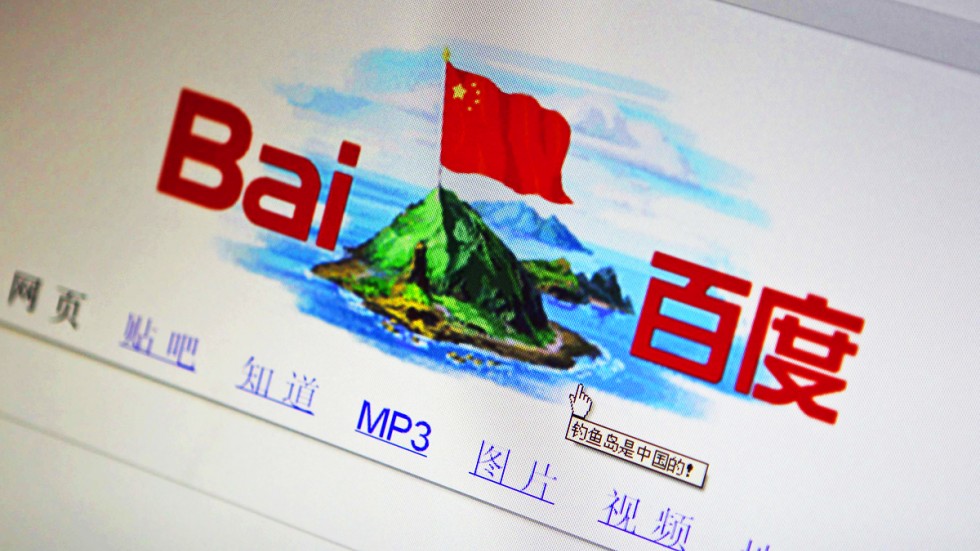 But also traditional Social Media must change. WeChat or Weibo offer paid content; as we mention before, pop-ups, ads or links should be first permitted, which will force companies to evolve the way advertising is offered to Chinese users.  Seems marketers should start creating better ads, or contravening the prevailing legislation with all the penalties that that means.
---
There are plenty of creative ways to sell your services and products in China. In search of a Digital Marketing Agency?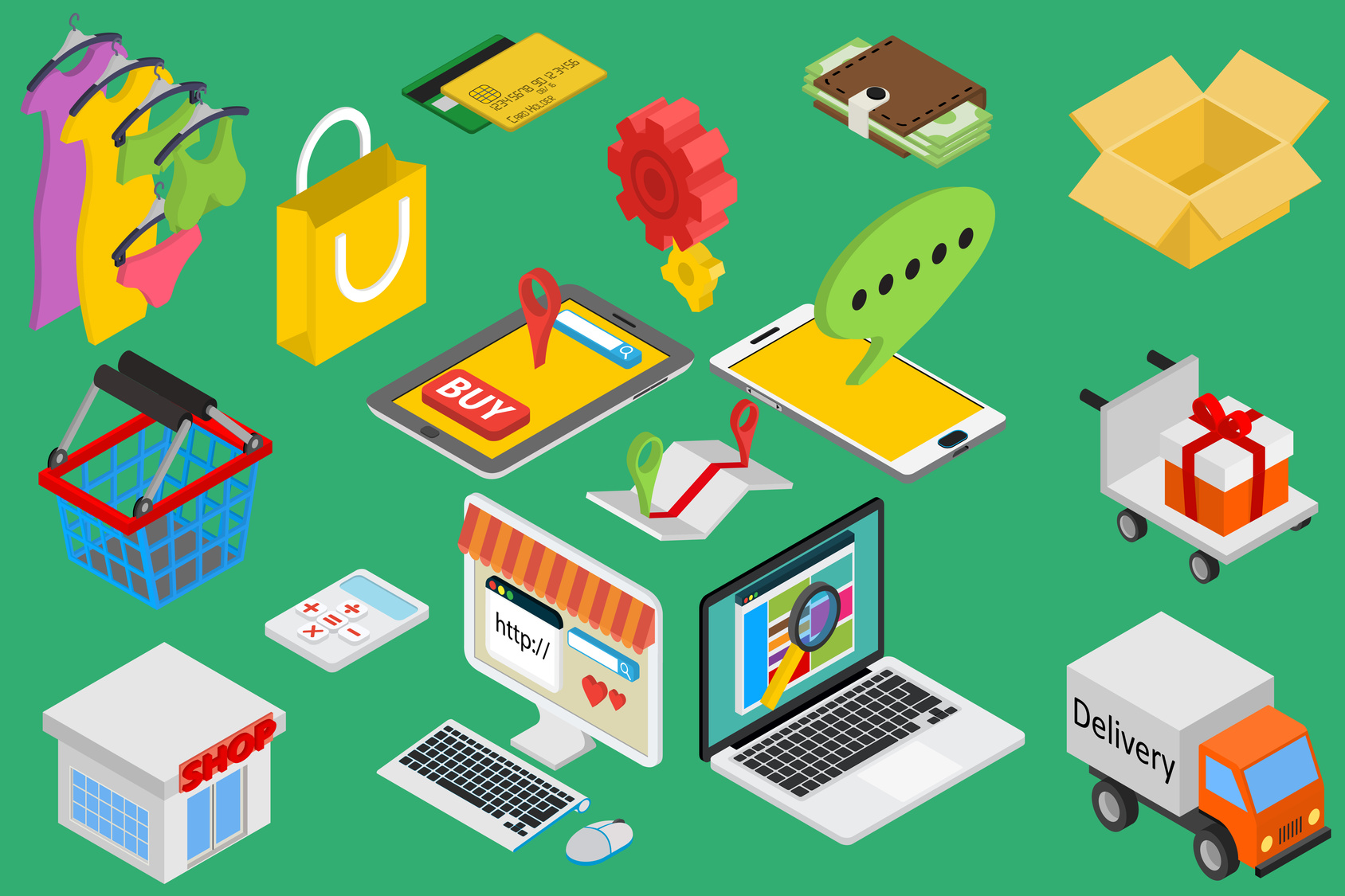 All of us are very well aware of the magnitude of the Chinese online market and, although it is currently the largest Ecommerce market in the world, it is also the most changeable one.
From 2 Open, we want to enable your approach to China giving you some practical guidelines about the current state of Ecommerce in China.
Understanding what is happening in China needs time and a constant willingness to learn: sometimes its fast evolution makes it hard to follow the new trends, other times foreigners just find an incomplete analysis.
According to the analysis report done by Data Center of China Internet -from now on DCCI-, China has currently taken the first place as the greatest E-commerce country in the world, while the online shopping penetration rate of China is in the second place after United States.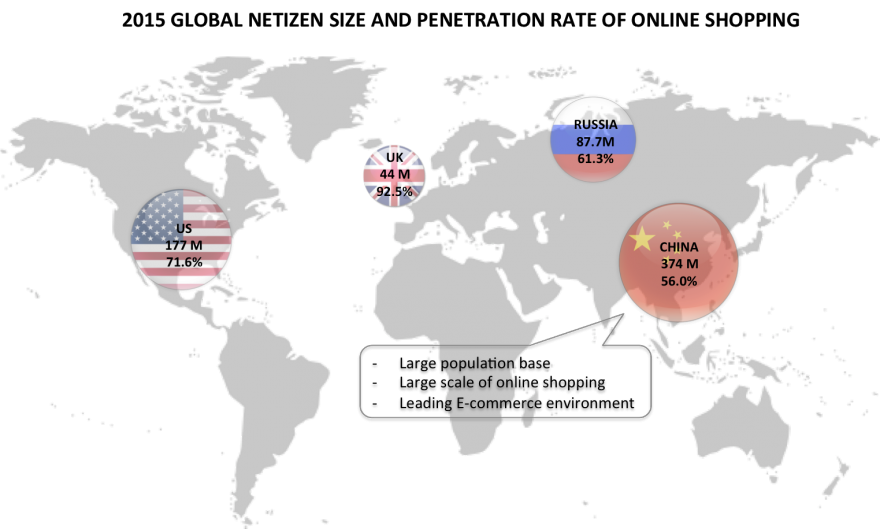 The result of China E-commerce indicates the Chinese economic keystone in recent years, also their development trend of commerce in the future.
As a result, in 2 Open we strongly believe there are more opportunities in the future for E-commerce development.
There are a range of factors we should take into consideration in our approach to the country:
---
E-commerce market is booming, due to the existence of multiple factors which stimulate the development
In 2015 in China, penetration rate of online shopping reached to 56%. This means there is a huge space to further development comparing with the most-developed countries, and a great opportunity to companies coming to China.
Although there are many factors which are promoting the trend, the main reasons can be summarized in a set of main points:
Population: Until June 2015, China has 668 million netizens, 594 million mobile phone users and 374 million online shoppers. This leads us to a great size of online shoppers and a strong demand in domestic market.
Policy: China and its Government have adapted many strategies and measures to promote the E-commerce development. 

It is a fact

that the confluence of

two forces

have achieved

incredible results in recent times.

Technology: The mature E-commerce relating technologies facilitates the promotion of various industries, especially those related to the Big Data, Internet security, Online payment and Mobile technology. A niche market that is worthy.
Enterprise: Internet companies have finally joined and distribute to the whole industry, so the result has been that most of the traditional E-commerce companies are transforming to the New Model. Thanks to it, the industry chains of BAT (Baidu, Alibaba, Tencent) cover a large area in China and it is expected to keep growing in future.
Ecological Integration: The whole industry is getting into a mixture between online and offline industry. Take a look to Alibabas example: they have relied on the industry chain of E-commerce to integrate video, games, travel, finance and other fields into a complete unity. That is the future!
Basic Infrastructure: Internet infrastructure develops rapidly, especially the Mobile Internet. But also 4G is changing the scene:  in the end of July 2015, China 4G accumulated more than 250 million users and 4G base stations were over 1.53   million, of which the construction of TD-LTE base stations were over 1 million. Nowadays, 4G smart phone has already accounted for 82.7% of the domestic smartphone market and seems t

here is still a

gap to fill.
---
Accommodating to the human-oriented strategy, the E-commerce marketing gets a standout result
With the diversification of E-commerce, the elements influence on the marketing result also became complicated, thus the marketing KPIs should be clear for the marketing themes and goals.
E-commerce marketing has changed from past into a new model of advertising, which is accommodated to the Internet users.
The Model of procedural purchase facilitates the result of advertising, optimizing the convention, and achieves 3 times of ROI:
The user is the focus: Advertisement position of E-commerce marketing is transforming into human-oriented.
Procedural purchase is pushing E-commerce marketing into OTG (On-The-Go) model.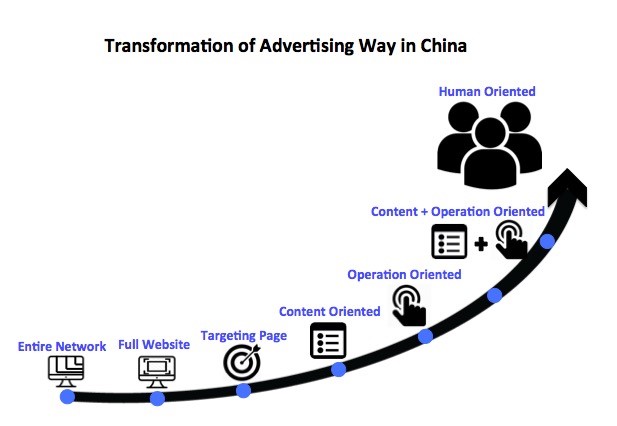 Rapid growth of mobile terminal and Big Data brings more commercial values
Now in China Ecommerce market, users, marketing and advertisement investors are in favor of mobile terminal. With the development of mobile technology, the traditional business was greatly impacted.
¿The result? Big Data sharing connects user, product and service together; each data channel communicate with others can release a higher-value data stream.
Vigorously develop of the "festival event"
In recent years, the festival promotion has become an important way of arresting customers. Since November 2011, it has already turned into a battle for the Chinese leading E-commerce companies.
But also the advantage of big data sharing and innovated technology did a tremendous support in the precise marketing and advertisement.
Take Tmall as an example: in 2015, the turnover of Tmall reached ¥57.1 billion just in one day.  A huge amount that can still increase.
---
The tremendous transformation that China lives, cannot be understood without experiencing it by firsthand.
From 2 Open, we have a global perspective and the expertise any company thinking on coming to China needs to develop its business in the country.
If you are looking to take advantage of Chinese Ecommerce, we will be happy to help you.
---
This article has been edited by Paula Vicuña, from 2 Open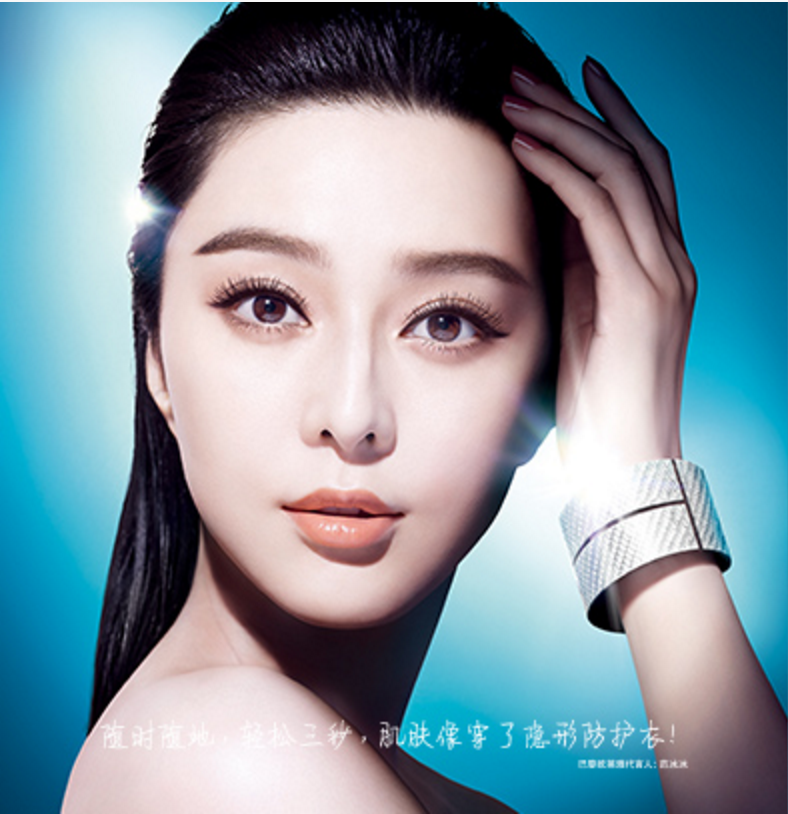 In the first half of 2015, L'Oreal's financial statement reported revenues of 12.82 billion euros worldwide. In comparison with 2014, there was an increase of 14.7%, which is the fastest growth that the company has had in the past 20 years. Its digital marketing campaign was not the exception, with an outstanding 40% increase in online sales, exceeding 1 billion euros; it represented 5% of the company's total turnover strengthening its position in the online market.
Nowadays, in the cosmetic & beauty industry, 70% of customers search products online before they actually buy them, which means that social media must play a big role in this. Why? You might be wondering, well, the importance of knowing consumer's needs and preferences enables companies to come up with tailored ads and maximize their marketing budget. Many industries have transitioned from the classic marketing model into its modern version to further understand consumers and optimize results.
It seems that the upcoming era is digital, the society now is constantly connected with their mobile phones, and people are interacting on social media all the time. Most Chinese people love to share moments of their daily life via Weibo or Wechat, these social mobile applications gather a lot of Chinese young people who are potential online buyers, this is one of the main reasons why this new consumption model results so profitable.
Taking all of this into account, L'Oreal, the global beauty brand, keeps track of trends and maintains strong competence in the Chinese online market. The business credo for the marketing industry "where are the consumers, where are we" is practiced well by L'Oreal. In fact, in the digital marketing revolution, L'Oreal is not only expanding its e-commerce channels, they also apply a complete strategy to digital marketing.
All the product and services have to be digitalized
For instance, on the CES conference in Las Vegas, L'Oreal released a patch for sun-induced skin damage – My UV Patch, helps users track real-time ultraviolet exposure damage on the skin with the help of an App. In addition, L'Oreal has also launched a mobile App called Makeup Genius. The App can help users find their own appropriate makeup. Most Chinese people are shy and they do not dare to try exaggerated makeup, with this App users can try hundreds of makeup options and share on various social platforms. In the future, L'Oreal will try to launch more service-oriented App.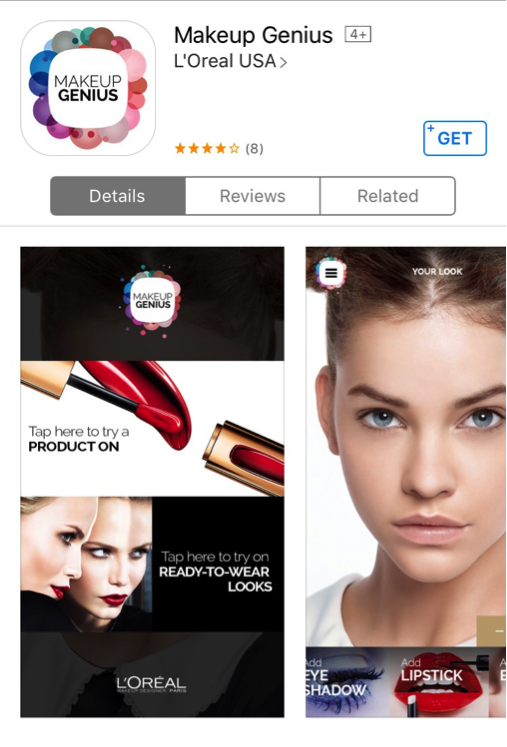 -L'Oreal APP for IOS
Digital involvement into every step of decision-making
In the buying decision process, customers experience 4 steps: identifying, considering, purchasing, and sharing. L'Oreal gets involved in every step of the process. For brand awareness, they launched a video advertisement on the entire media platform of Weibo and Wechat. For the decision-making stage they issued a series of makeup tutorial videos on Youku and finally let the users use social media to share their purchasing experience. With this, the entire consumer decision-making process is digitized.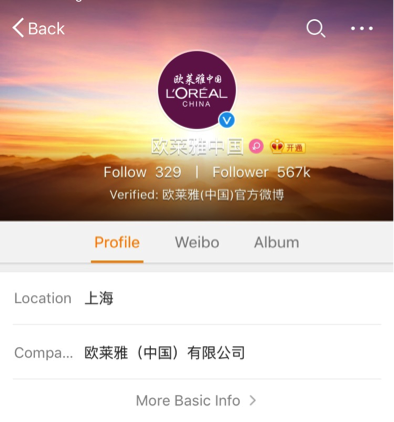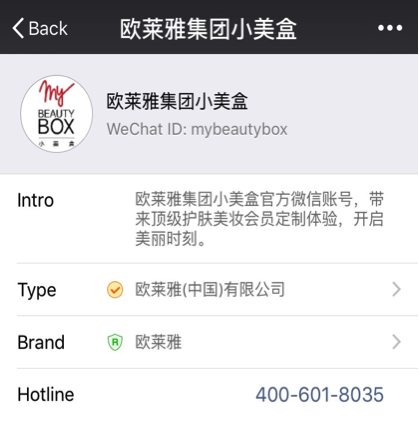 -L'Oreal official account on Weibo and Wechat
Take this case for example, in the 2015 Cannes Film Festival; L'Oreal launched a video advertisement on Wechat, where L'Oreal's stars would post their pictures and voice message saying "I am in Cannes, will you come? " and a link to L'Oreal's e-commerce page. Through this event L'Oreal attracted a lot of fans and potential customers, and the brand's social influence was digitalized.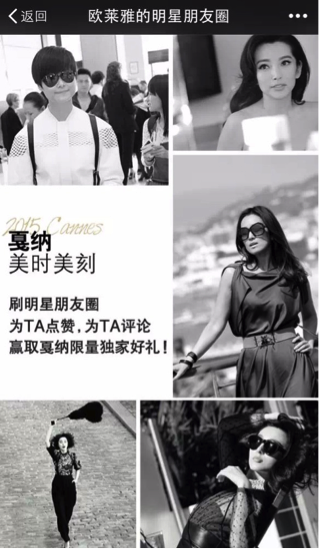 -L'Oreal Cannes Event on Wechat
All brands on digital platforms
Based on the first two points, L'Oreal Group including Lancome, Maybelline, L'Oreal Paris and other brands, try to position themselves, as much as possible, on various digital platforms, that is, "where are the consumers, where are we". Since, nowadays, almost all of the customers are online, L'Oreal has to be searched and discussed as much as possible by customers in order to gain more popularity in the digital world.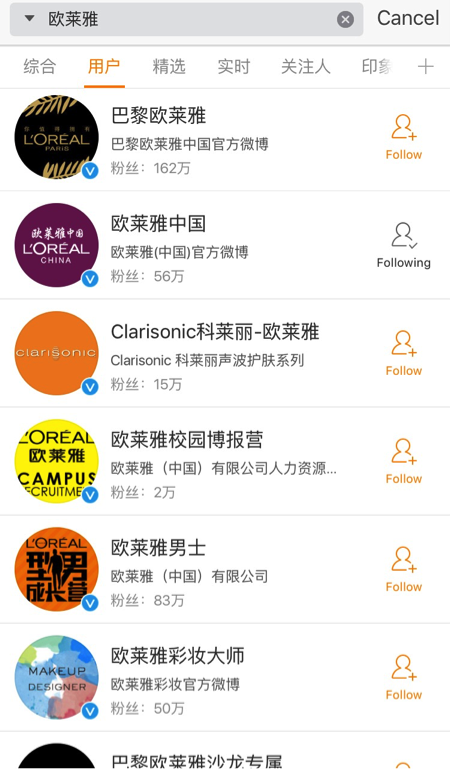 -L'Oreal brands on Weibo
When analyzing L'Oreal's digital marketing strategy, it is worth noticing that this giant enterprise takes digital marketing as a key element of responding to the rising demand among beauty consumers. The O2O (online-to-offline) model gradually drives the enterprise transforming it into a new business model. Digital marketing could not only develop a new market but also help to create a new CRM (Customer Relationship Management) system for other companies. We believe in the future and Chinese digital marketing will become more and more important in the following years.
Have you learned Chinese yet?
If you have any questions or require any information about our services, please do not hesitate in contacting us, our group of specialists will happily assist you.
This article was edited by Andres Arroyo Olson from 2Open.