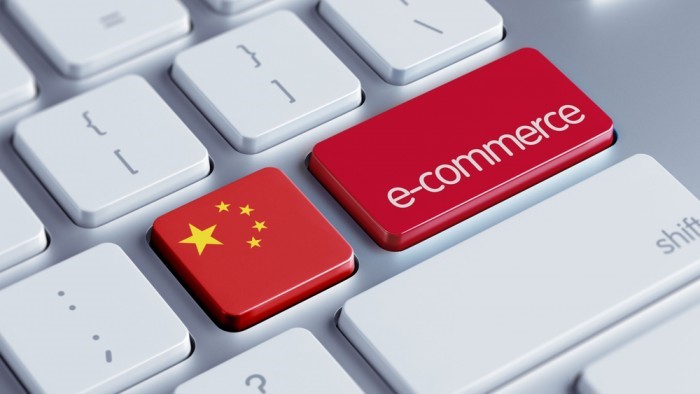 How does Chinese Market work? How can companies promote themselves without Facebook and Google? How do people survive under huge competition there?
China is -still- a mystery for foreigners. The country means a huge cake, but before entering the market you will need to answer to this and other questions. To make it easier to you, in 2 Open we have taken a brief look of the Chinese market and done a list of the most basic tips you should consider before landing in China.
---
Gone wrong? It can go much worse
When many companies started their business in China for the first time, the things they used quite a lot in local made no sense in China. 
Ebay is one of the biggest e-commerce platforms around the world and a perfect example to explain the experiences many foreign companies face in China. Due to its leadership, the company assumed that its landing in China would be no much different to that experienced in other countries, so in the beginning they refused to establish a partnership with JD.com. The company soon realized  there were no more choice but to cooperate with them.
What are the most common problems that foreign companies face in Chinese territory?
Foreign enterprises in China often fall into the same shortcomings we analyze below. Let´s see:
First, Always try to show their high-end enterprise images
Foreign enterprises always show their best face: high-quality services, responsible attitude, respect to the customers… and so on. But in China, price is the key and can always be the KPI which attract the customers' sight immediately.
Second, Focus on high-end target audiences but ignore the rapid growth of China
When companies like Blueberry entered China, they set the target group to those corporate users. As the earliest and past No.1 smart phone, Blueberry had already been famous in China. But within 7 years (2006-2013), they retreated from China and closed their Chinese official website.
When Huawei set off their business, what they did was to set the target audiences as all people who want smart phone. Since the average income of Chinese people is increasing, so that more and more can afford a smart-phone. Huawei was right about its strategy.
Third, Copy the promotion strategy directly to China
Many foreign companies would prefer to make a wonderful advertisement, an amazing poster and advertise in the subway stations, supermarkets… and everywhere.  But they always find out that the ROI is quite low, since they might only get 1 customer for a 100 RMB budget. Does it outweigh? We don´t think so.
In China, since the civil quality is still on a shallow level, what the customers care most is whether they are interested in, but not what is a good design. That is why when Taobao.com stepped out their first step, they even promoted on some illegal websites which had huge traffics every day.
Fourth, Think too much about customers but ignore what the customers are thinking about ICQ. The instant messaging software also failed in China!
The U.S. companies are always stricts on protecting the users' privacy. With such a policy, users can't find the chat record if they log in on another PC, since the software will not memorize or save these records in order to protect the privacy to the most degree.
Its counterpart in China, Ma Huateng, found out this fault which doesn't fit the Chinese users' requirement. In response he created QQ, which is based on the technology of ICQ and make this software become the most-used IMS in China.
Fifth, Rely too much on the Western promotion ways, companies do not want to do things directly
E-mail, Mail and SMS promotion require low budget and have huge audience quantity. Well, they do not make sense in China. For many Chinese people, it is absolutely offensive if they receive advertisement in these channels since they have watched and received too many advertisements already. Moreover, for most Chinese these all are considered private.
They don't like to be bothered by anything they don't even know. In China, what people prefer is face to face, no matter if it is for sales promotion or negotiation. The Chinese only trust the people in real life. That's why when Zhou Hongyi took the responsibility of Yahoo China, he fired all employees who only did E-mail promotion but never visited the clients.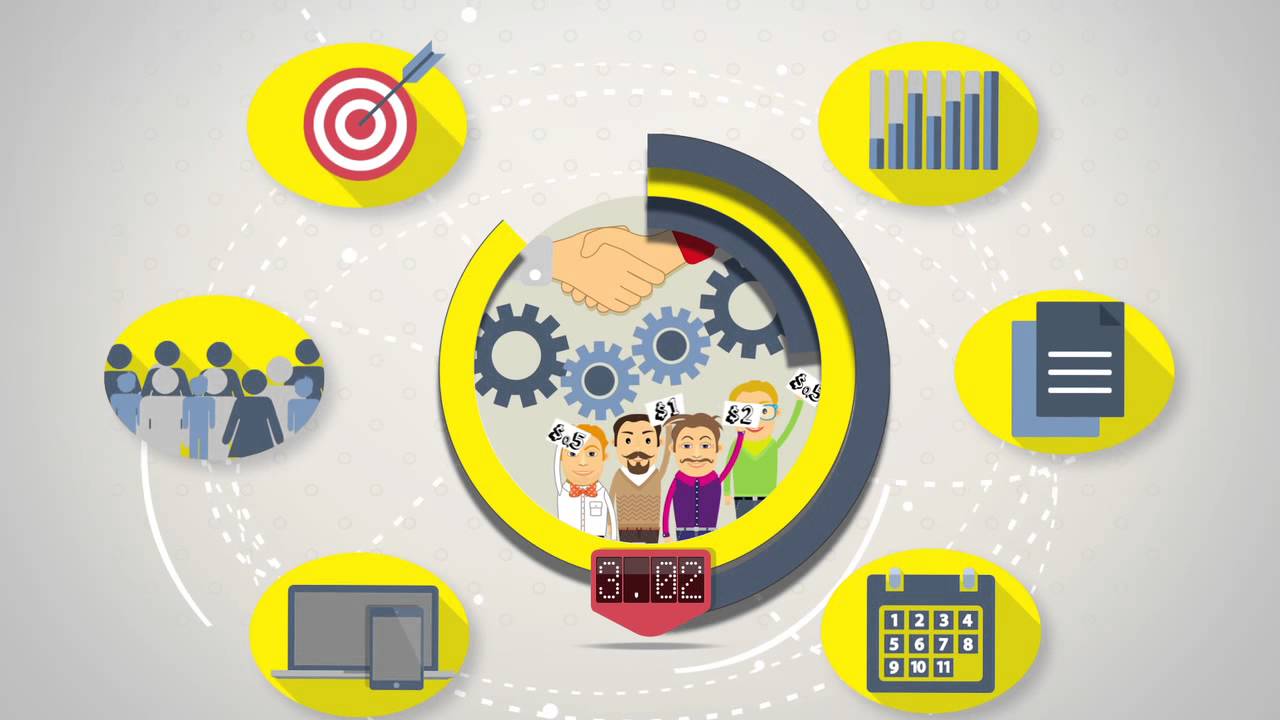 ---
What should you do, then?
First, Pay attention to Chinese culture
Chinese culture is totally different comparing with the Western cultures. Different political systems, different History, different religious beliefs. Thus, the culture strike shows extremely seriously in China.
Your company should do its best to avoid the culture strike and assume their role. We suggest you yo have a look to Lancôme experience in China.
Second, Explore the Chinese consumer behaviour and preferences
Knowing the Chinese consumer behavior and their preferences make the difference. What are the KPIs to attract them? What they care the most? What they pay less attention to? What channels they prefer to get promotion information?
All these questions need to be taken into account when setting up the marketing strategy in China.
Third, Know the correct channels
Due to the firewall in China, many foreign websites (Google, YouTube, Facebook, Twitter, etc.) are not allowed in the China mainland. Thus, use Chinese sources.
Fourth, Speak that language
Chinese people still prefer to speak Chinese. So, when doing business with them, try Mandarin: it is always more than welcome.
---
There are still lots of thing we need to explore and learn about China. In search of an Ecommerce and Digital Marketing Agency?
This article has been edited by Paula Vicuña, from 2 Open.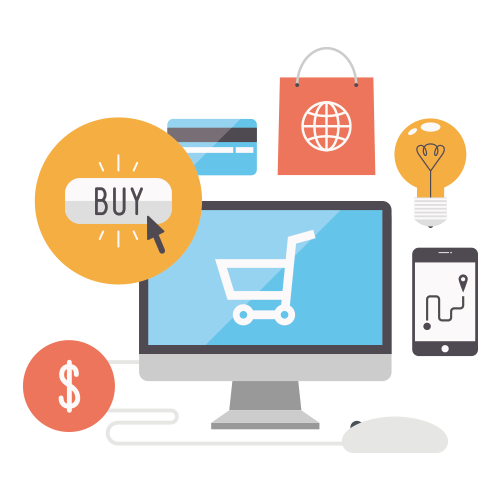 The first quarter of 2016 is already behind us, are you still figuring out how to start your e-commerce business in China? For some of us e-commerce still feels like a new business model, however, China has long passed this stage, various data suggests that it has already become a traditional industry in China. Traditional or not, let us sort out the current e-commerce situation and forecast its areas of development.
Ecommerce is on its way to become a traditional industry in China
Ten years ago the ecommerce in China was brand new. Taobao was the most popular C2C online platform. At that time, people who had the technical skills and knowledge of search engines could get over 80% of return of investment on a Taobao shop. Nowadays, Taobao offers more than 1 billion products, has over 10 million sellers, and around 320 million active users. These huge numbers only come from one of Alibaba Group's marketplace so you might be able to reckon the whole picture. After ten years high-speed development, China's ecommerce is not a new industry anymore; its development is now as mature as the real estate or the catering industry.
Traditional industry vs Ecommerce
In recent years, the traditional industry has been strongly affected by the online market, some companies have managed to adapt their business to the new online scene, but some have failed at this task. This trend of transitioning from offline to online businesses will speed up this year, and although there are currently more traditional businesses than online ones, online businesses will eventually catch up.
It seems that both business models cannot co-exist, however, if the resourceful traditional industry would explore Chinese digital marketing and ecommerce solutions, they would be able to achieve better results with half the effort.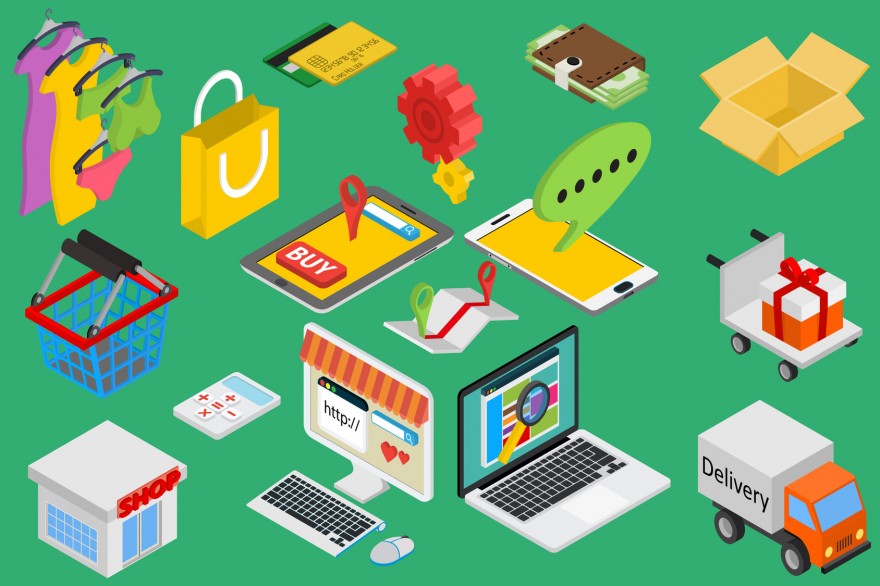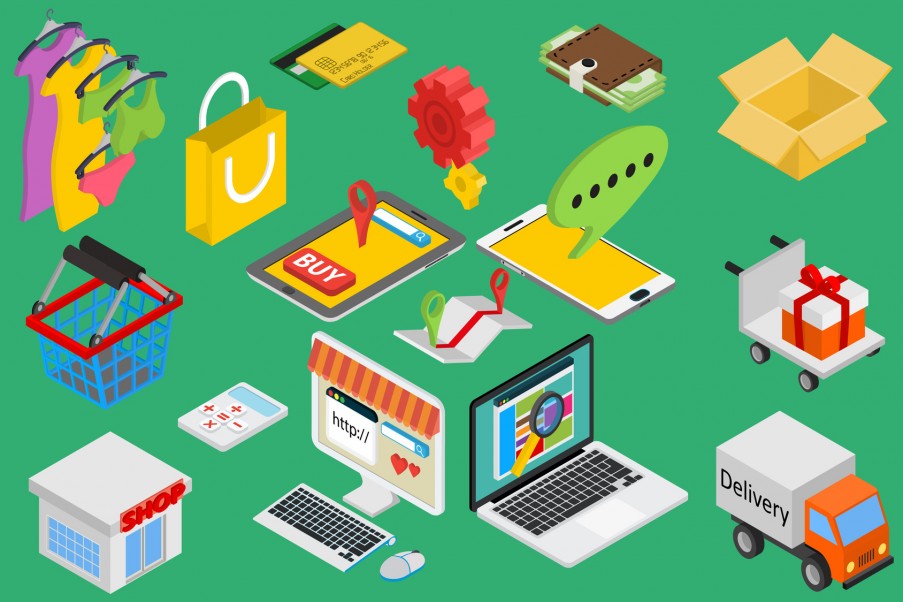 In coming years, online retailing will be a fully integrated part of the market, it will help companies grow, and sale more efficiently. On the other hand, they will also have to implement the offline part of it, a successful integration of a good O2O business will, without a doubt, thrive in market. Suning began handling deliveries for Alibaba, in order to push Tmall Supermarket into the massive market, and Jingdong is promoting Jingdong Daojia, all the actions from the leading Ecommerce companies indicate that the O2O model is inevitable to come.
Ecommerce in the rural areas
 Last year ecommerce in rural areas had a rapid development. Alibaba made a long-term project to promote online shopping in order to expand its business coverage. The central government formally issued a document to help the promotion of rural ecommerce and facilitate the integration of online and offline. Alibaba, Jingdong and Suning are also pushing the development of ecommerce in rural areas so we should expect an huge increase this year.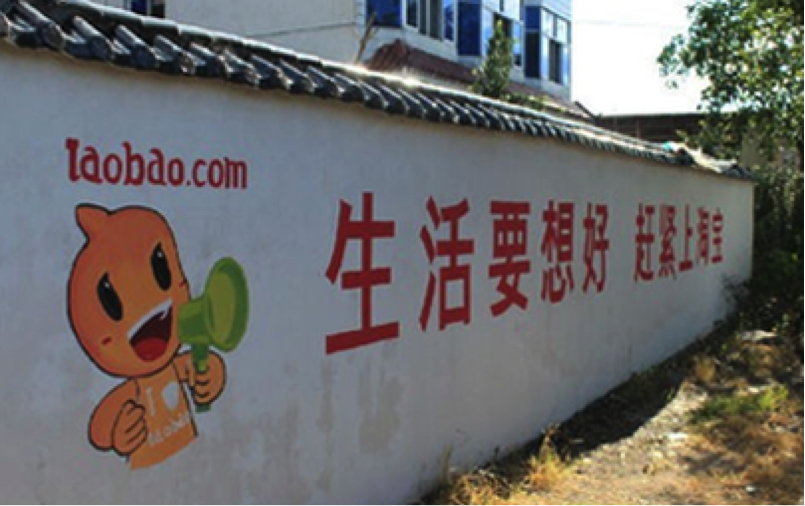 Over the past 2 years, CBEC has become one of the most popular business models in China. It has given import business a lot of opportunities; moreover, since the Chinese middle class has grown considerably (first place in the world with over 100 million), it turns out to be a very profitable business. The main consumers are people between the ages of 30-40 and have great acceptance for foreign products, this will bring a lot of overseas ecommerce companies into the Chinese market.
Here at 2Open we specialize in ecommerce and digital marketing. Our goal is to understand our clients business needs in order to provide the best possible services.  If you have any questions or require any information about our services, please do not hesitate in contacting us, our group of specialists will happily assist you.
This article was edited by Andres Arroyo Olson from 2Open.