" 世界那么大,我想去看看 " ( There is such a big world that I would like to see it all ) is a sentence once written as the reason for resignation and later suddenly became a buzzword on Chinese social network.

These years, more and more Chinese prefer independent travels to package tours. Especially, the grown up 90s generation, who are highly individualized and strong-minded, has become the main E-consumers of those traveling user generated platform such as Mafongwo and Qyer.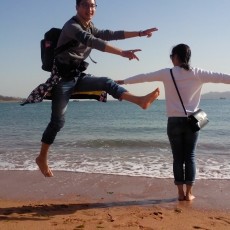 For example, Miss Xian, a traveling platform user from the 90s generation living in Guangzhou, China, gave up package tours for more alternatives a couple years ago. She had already stepped in South East Asia, America and Europe. Her preference is well organized in-depth trip with her family. Since her husband is too busy to do the planning, Miss Xian is responsible for handling it all. "Every time I am planning for a trip, I need some suitable travel platforms which offer practical and comprehensive reference for my destination. These years, I have been using mostly Qyer and Mafongwo interchangeably." she said.
WHAT ARE MAFENGWO AND QYER EXACTLY?

Mafengwo : A Dream Realizer Started With A Community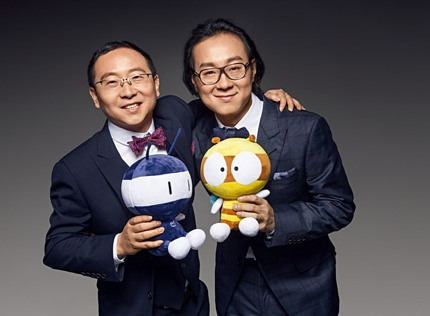 In 2006, Chen Gang and LV Gang who worked in Sina and Sohu respectively set up this online travel community for their interest in traveling around and sharing travel pictures. 10 years ago, when independent travel was still a niche, mafengwo.cn accumulated users and contents through word-of- mouth. In 2010, they officially started commercializing mafengwo.cn. Apart from traditional OTA mode, they wanted to earn profits from existing contents directly.
By 2017, mafengwo.cn has gained over 100 million members, 80% of them are from mobile apps " Mafengwo Independent Travel ". By Oct. 2016, according to the second quarter financial results of OTAs (Online Travel Agency) , Ctrip, Qunar, Tuniu, the top OTAs in China, were all in varying degrees of financial loss, while mafengwo.cn announced a turn from loss to profit eventually.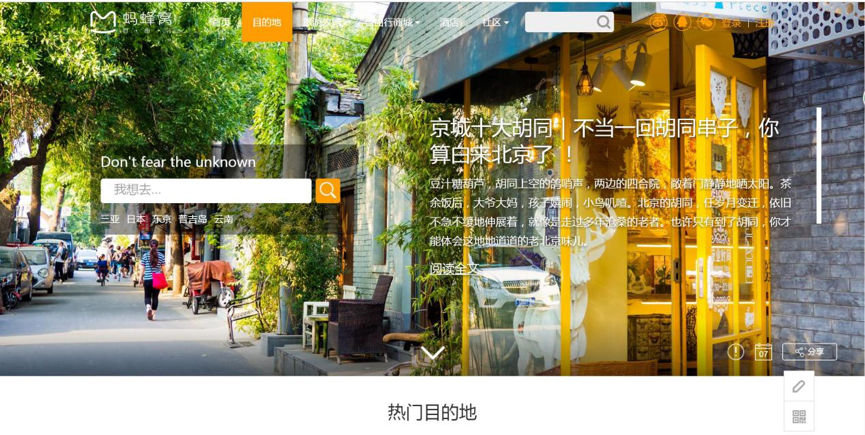 Nowadays, mafengwo.cn has become an UGC (user-generated content) platform where Chinese can share photos, travel notes, journals and Q&A online. It targets Chinese domestic users and independent travelers who need tourist reference, destination ranking lists and other recommended to-do things for their trip planning. Right now, 3,000 journals, 5,000 Q&A, 10,000 comments, 100,000 footprints are generated daily.

Moreover, it integrates resources contributed by users to make travel advice books among global destinations. Those books have been downloaded over a hundred million times.
Qyer : A Digital Bible for Chinese Backpackers
There are many other similar small-sized UGC communities in China market but a well-known competitor within Tourism Community category is Qyer.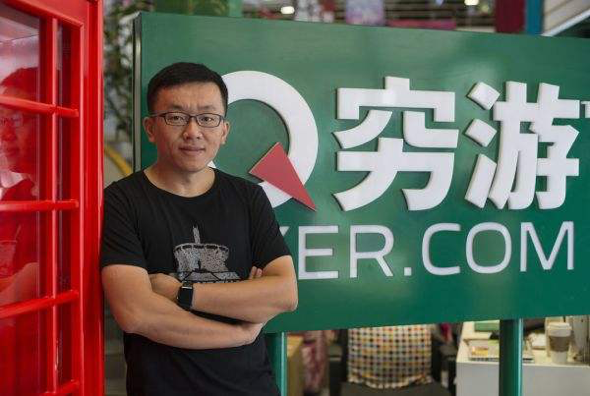 At the very beginning, Qyer was set up by Xiaoyi in a dorm room. He was an international student studying in Hamburg, Germany in 2004. Once, after he got stolen at the airport while he was traveling in Europe, he became a real backpacker with very little money to survive. Then, he set up Qyer as a forum to better help oversea students share their experience, advices and wise tips of saving money during the trip. Then, Qyer started accumulating useful tips on the platform and became more and more popular in China. Within four years, Qyer had gained more domestic than oversea users. Therefore, Qyer moved back to China in 2008 and received strategic investment from Alibaba in 2013.

Right now, Qyer aims at making oversea traveling more convenient and cost-effective for Chinese. Meanwhile, it does offer information for domestic destinations but these contents usually do not show up on its homepage.
WHAT ARE THE DIFFERENCES BETWEEN MAFONGWO.CN AND QYER?
The intriguing fact is mafengwo.cn and Qyer seem to intentionally keep in balance in the market. Mafengwo.cn puts more effort on domestic traveling, while Qyer mainly focus on travelling abroad. There is even a viral saying among the users: "Choose Mafengwo in-bound, Qyer out-bound"
In conclusion:
Traveling users generated content platform is difficult to develop and gain profit. It requires long-term user loyalty and content accumulation without guarantee for commercialization. But the potential of the UGC-big data commercial mode has already headed above water. With the huge amount of contents generated by users such as different links between accommodation reservations, attractions and dining recommendations, these data value mining is essential for breaking the barrier upstream and downstream. The one that's faster to complete model transformation will be the winner.
Comparison/Platforms

Mafengwo

Qyer

Traffic & loyalty

More traffic and relies more on search engine optimization (SEO marketing).

Less traffic but more users' loyalty since the demand frequency of overseas traveling is less than domestic traveling.

Qyer's strategy is based on a "members get members" type of expansion.

Targets

Both target youngsters between 18 and 35 who prefer independent travel. Qyer also targets backpackers.

Focus

Mafongwo.com focuses on users sharing by creating topics and activities to encourage users to post their journals

Qyer emphasizes user-to-user communication by operating its forum and offering appealing interactive promotions both online and offline.

For instance, Qyer has already launched Q-homes in Chiangmai (Thailand) and Tokyo (Japan), which are offline bases offering Chinese-speaking comprehensive services.

Functions

The main functions are similar. They both offer travel journals, tips books, Q&A, top destinations and commercial functions.

But Qyer has developed several apps for users convenience, such as " 行程助手 " (Itinerary Assistant), which helps users to make a detailed itinerary by automatic generation and manual setting. It collaborates with Booking.com( a hit for overseas accommodation reservations) for users to simply add reservations in the itinerary or book directly from Booking.com. Transportation settings and automatic distance calculation are also included in the sites. Moreover, it provides 2 ways to output itinerary: (1) A document fits with Visa requirements (2) A huge PDF itinerary books including all the photos or tips, details of each chosen accommodation reservations, transportation, attractions and restaurants.

Home Page quality

Update more often

Update less often and there are even some journals from last year.
[recent_posts count="3″ date="true" thumbnail="true"]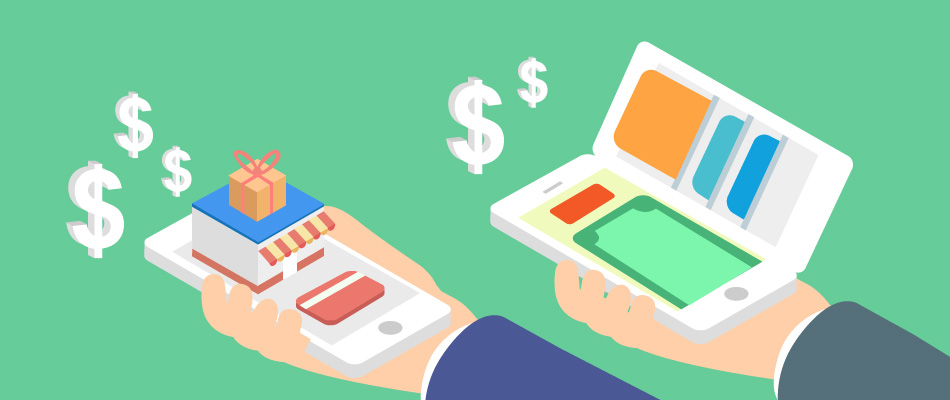 Not quite a month we woke up with the news that two technological giants had joined forces in creating an alliance with huge chance of success. The alliance between Ingenico Group and Alipay is focused on payments innovation as part of a wider international push, but is also a recent demonstration of the growing momentum of Chinese companies in Europe.
Over recent years, Chinese ambitions in Europe are clearly visible: just in 2016, Alipay has forged alliances with Uber app and Wirecard to offer mobile payments services around the World.
---
The alliance is based in European mobile payments
Ingenico Group is a french company specialized in designing a wide range of payment solutions, whatever the sales channel or payment method is chosen, according to three main needs that merchants and consumer ask: a secure, easy and seamless experience.
In recent years, China has created a vast and well integrated digital ecosystem in which highlights Alipay– a Chinese equivalent to PayPallaunch by Alibaba– which is already China's leading third-party online payment solution with no transaction fees. The company already has more than 400,000,000 active Users.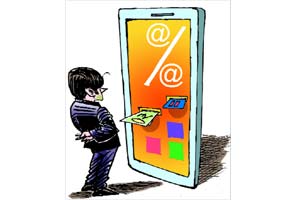 Although there are many reasons behind this alliance, the clear purpose was to tap into the huge Chinese tourist flow in Europe. As we wrote in our previous article "How to Acquire Chinese Tourists through Digital Marketing", the Chinese tourism consumption is already estimated to be the highest in the World. Moreover, Chinese tourism market will keep growing even faster: in year 2019, estimations says that consumption will reach US 264 billion dollars.
The motivation to exploit the partnership is shared: on the one hand, Europe has become the major vacation destination by a sector of the population with high standard of living; on the other hand, Alipay seeks to exploit the existence of more than 120 million Chinese tourists arriving in Europe every year and an approximately cost of $ 875 on average, while offering a payment experience nearest to their day to day.
---
Chinese tourists in Europe will be able to pay via Alipay App at any store that uses the Ingenico solution
The announcement not only underscores the growing relationship in business between two increasingly interconnected areas, but also the enormous benefits that such collaboration can mean to both. With such a perspective, it is not surprising the happy ending. As Philippe Lazare, Chief Executive Officer of Ingenico Group said,
"We are very excited to partner with Alipay and contribute our unique omni-channel expertise, products and services to help them optimize the user experience and boost sales all over the world. Their choice for Ingenico is a tribute to our high success rate and ability to meet even the most demanding customers' requirements."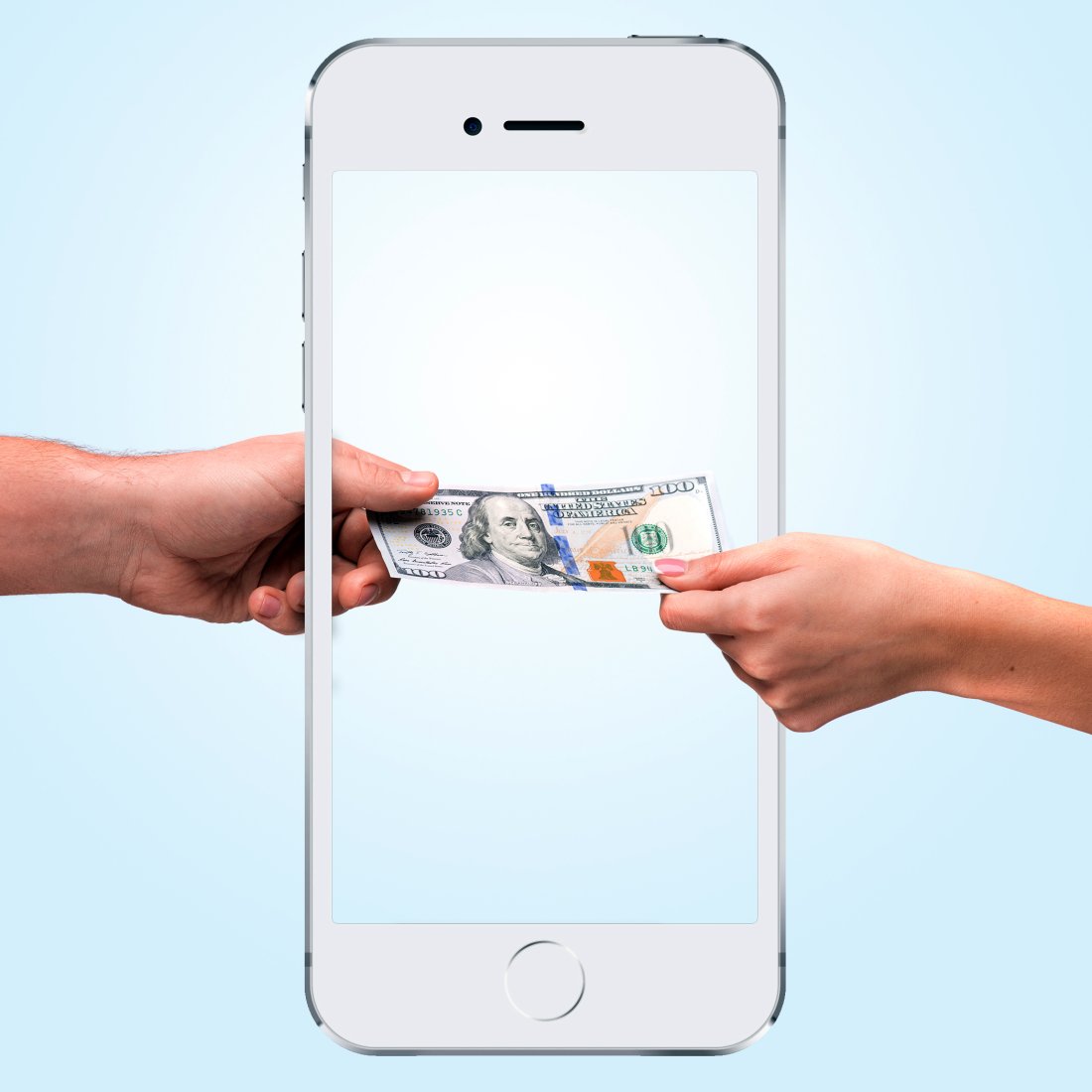 Chinese tourists are accustomed to using electronic payment methods, an innovation that fails to catch on among European citizens. Presumably, this cultural difference has become a barrier that discourages expenditure among Chinese tourists. As Jacques Behr, Ingenico's executive vice-president for Europe and Africa said,
"Payment becomes a friction for business so we are removing this friction by allowing the retailers to capture sales to the Chinese tourist population."
The measure therefore seeks to stimulate Chinese people expenditure in their major holiday destination, but also tries to take advantage of the huge market Alipay already has in China: more than 450 million users liable to become target audience, and a market share in mobile payments in China higher than 80%. As they themselves spelled out,
"We are building international business step by step. There is much still to do with our customer base, and is still expanding."
Such collaboration not only benefits the Chinese people, but also means a qualitative leap in technological enjoyment for Europeans. The alliance seeks to provide to European online retailers and to customers the possibility to pay and accept payments through Alipay´s eWallet through some marketplaces. An excellent way to boost e-commerce and sales in China and Europe.

Although the operation has already begun, both companies estimate that Alipay won't be fully operational in Europe yet.
---
Just to start
While Alipay makes its movements, the rest of the world watches. Only companies that have a deep understanding of Chinese market can cope with the changes that are to come.
In search of accurate and personalized information to your sector and business?
Visit our Digital Marketing and eCommerce Agency!
---
Sources: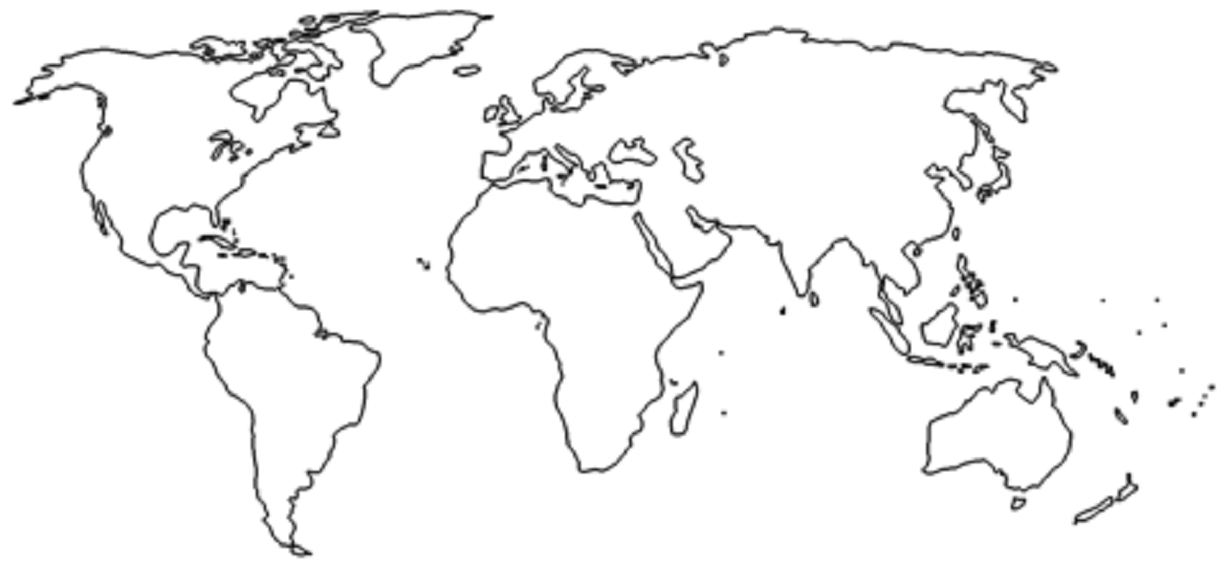 It is almost August and tourists are everywhere.  From 2 OPEN we are pleased to give you some basic steps to acquire Chinese Tourists through Digital Marketing.
Since 2013, the number of Chinese outbound travel population and tourism consumption both already ranked the world's first.
In the next few years, Chinese outbound tourism consumption market will continue to maintain high growth speed: 174 million Chinese people will choose to travel abroad, and the amount of consumption will be around 264 billion US dollars in the year 2019 by estimation.
Chinese tourists has become the "cash cow" of global travel industry
This prosperity is due to the increase of urban population and disposable income, the rise of the middle class, RMB appreciation, the gradually liberal visa policy and the increase of international flight routes have given rise to the empowerment of as a yet undeveloped sector.
What kind of travel products do Chinese tourist usually choose when travelling?
When travelling, Chinese tourists mainly choose to travel with tour guide, both group package and/or flight + hotel.  Even if travelling without guidance is still scarcely used, it is a fast leading trend and a great opportunity of future.
Which Channels do Chinese tourism use to purchase travel products?
Even if traditional travel agencies are still the most popular, every day more Chinese opt to book though Online travel agencies, such as Ctrip and Qunar. It is highly likely that its importance grow each year.
How Chinese travelers spread their feeling about their country-destination?
The consumption of Social Networks in China is massive. Either through posts or instant messaging, the power of "Word of Mouth" is overwhelming.
Wechat and Weibo play a very important role in choosing destinations for Chinese people.
From 2 Open, we suggest you paying attention to online platforms in any plan to approach the Chinese market.
Which channels do Chinese people use to search touristic-information?
Either through an Agency´s Website or through Social Media, Chinese travelers love using new technologies to discover places, compare tariffs and share their experiences abroad.
Once again, the power of the main Social Media Platforms in China –Wechat and Weibo– is increasing each year.
What do Chinese travelers suggest for information channel?
The most expected information search channel for Chinese travelers is to set up Chinese official website, followed by WeChat and Weibo Chinese accounts set-up.
---
So, What can you do to attract more potential Chinese tourist to your destination?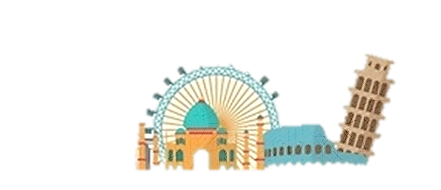 From 2 OPEN we suggest you some ideas before starting your approach to China:
To set up a Chinese Website, this must be hosted in China (-cn domain). It would be necessary to make it consistent with Chinese search engine´s standards and be entirely written in Mandarin.
From 2 OPEN we strongly suggest you to take advantage of new technologies –Big Data- to improve the user experience and target the right audience.
Search and Display Marketing:
Baidu, the biggest Chinese search engine, is essential on any approach to Chinese digital market. Your site should be well-ranged on Baidu´s search engine to let Chinese tourist find you.
In 2 OPEN we have the expertise to deal with SEO or SEM campaigns, in order to help you to gain visibility and target potential customers.
Social networks are the most used channels in China. Try to attract users to your official accounts –WeChat and Weibo– by posting travel news and proposals to people. Start your Social Media plan with our help!
To build a proper networking with Key Opinion Leaders on Social Networks can make the difference in China, and they are a very effective way to promote products and services.
Cooperate with a third-party agency:
Online Travel Agencies -like Ctrip– provide a package of services include tickets, hotel, tourism products and car rental etc. Cooperate with them will bring you huge traffic and a great chance to sell. In addition, Online Travel Agencies let customers interact each other about trips, top destinations and advices.
From 2 Open, we encourage you to take an advantage of their social marketing impact by improving your content marketing.
In last year, China tourism O2O industry achieved great improvement. The relationship between resources and platforms become closer under the impetus of capital. Wheather through Online platform + offline resource or Online channel + offline channel, both can make the difference.
Offline Event and Public Relations:
Traditional offline advertisement promotion can be useful in China, but very expensive. Combine Online and Offline Marketing can be the top-solution for your company.
---
We hope this information has been valuable and helpful to you, and we encourage you to start your approach to the huge Chinese tourism market. With our help, your company could take the great advantage online marketing offers!
Have a look to our services!
This article was edited by Paula Vicuña, from 2 OPEN.