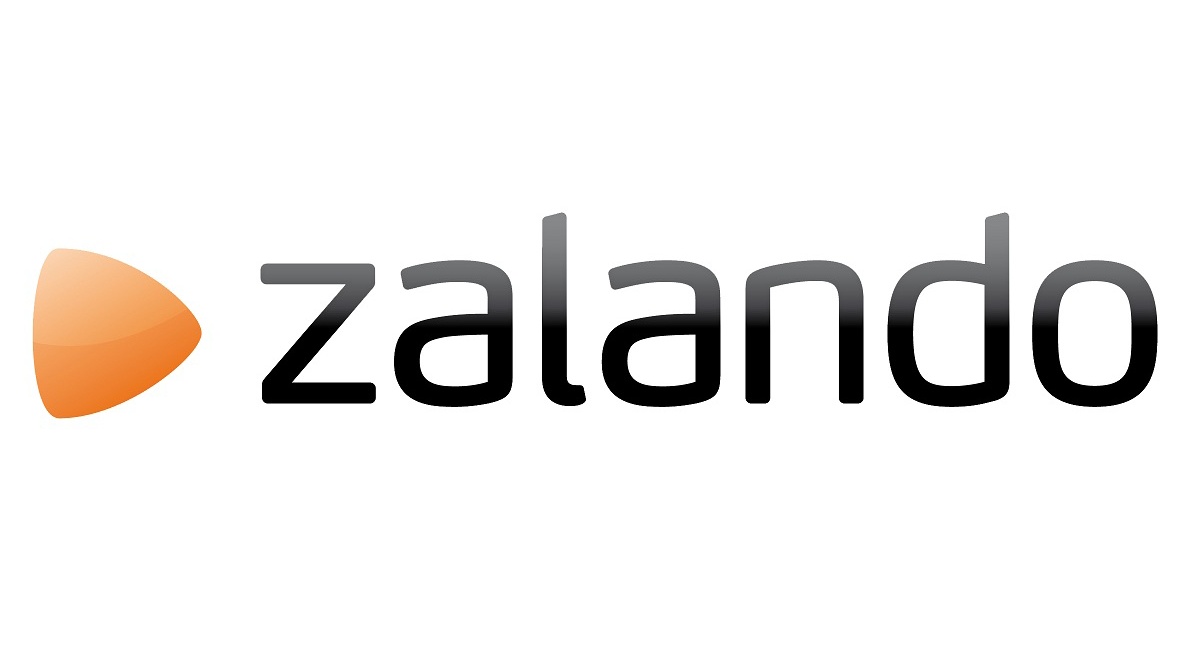 It is said that whoever hits first, hits twice. Some days ago, Zalando signed a partnership with its biggest competitors, Amazon and Alibaba. Far from thinking that they were wrong, we feel confident about the future of these new alliances between Europe, China and United States.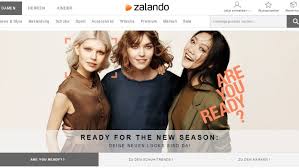 Zalando  was founded in Berlin (Germany) in 2008. Born as an European electronic commerce company, the brand already holds the leadership as the largest online fashion retailer, while also has become the second largest group in Ecommerce in European region.
Although originally its activity was focused in marketplaces, in 2010 Zalando starts its jump into developing and selling its own brands. Online selling shoes, clothes and fashion items constitute the core of the company, under a cross-platform perspective.
---
A step to break: boundaries to online shopping
Even if such perspective still remains today, observers enjoy its dramatic effects: to an unique Refund – Return policy in retail and a highly attractive shipping, have joined an effective logistic management and a recent prospection in offline context.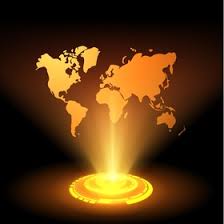 Although timidly, its development in the offline environment constitutes a new movement to establish its brand in the retail market and its visibility on some physical multibrand markets in Germany. To this point is joined an attractive shipping policy that enhances its appeal to the consumer: it is fast, secure and in case the users feel dissatisfied with their purchase, they have the chance to return them within 90 days.
Even if its payment and reimbursed model is constantly criticized for its high risk, it is also truth that this pillar has become an emblem for Zalando, its trademark and distinction over its competitors.
---
Zalando pushes online to grow
The company shows a steady growth in its presence in Europe, while designing its jump to the international area.  The future seems promising according to their latest analysis prospects, with a year revenue growth close to 20%.
This rise is the result of three main reasons:
Mobile purchases are already more than half of its sales
A wide range of products and therefore, a great audience to address
Its advantage of using a vast network of online platforms
---
A twist to Ecommerce
The desire of the Group is boosting its international sales and take advantage of the huge possibilities that the electronic market and their highly developed logistics presents to them.
To achieve its goals, Zalando has woven alliances with the giants of E-commerce: Amazon and  Alibaba. Although its presence on Tmall is expected for the coming months, its bet  for B2C trade -previously discussed by us in our article  "Do Other Ecommerce Platforms Stand a Chance Against Tmall?"- some steps further on international distribution are already in discussion.
---
It is worth noticing that this giant enterprises are transforming traditional business into a new business model. Digital Marketing and Ecommerce helps to create new partnership systems for other companies around the World, and it will become more and more important in the following years.
In search of a Digital and Ecommerce Company? If you have any question or require any information about our services, 
---
Sources:
Nowadays, we all are very well aware of the importance of Ecommerce on current business.
E-Commerce has been a great revolution for companies and customers, helping the exchange of goods and services without geographical barriers via Internet.
With most of famous brands selling via e-Commerce and the development of B2B, B2C and C2C markets, the last revolution has come to stay: the Mobile Commerce or better known, M-Commerce.
---
But, What do we mean when we talk about M-Commerce?
The increase of the usage of smartphones and tablets and the growth of its capabilities, lead to a higher percentage of the population using technological devices to purchase their goods or services. According to the increase of the demand and in order to take advantage of this new trend, Companies have already identified the need to adapt their ways of selling to the portable devices.
China, the biggest consumer via E-Commerce country and a technologically advanced market, is a good example to put into consideration: the Retail and C2C ecommerce sales have grown from the 9% to the 55.5% since 2013.
This information show us  that nowadays, most of the C2C Chinese customers prefer to use the mobile device than their PCs or laptops.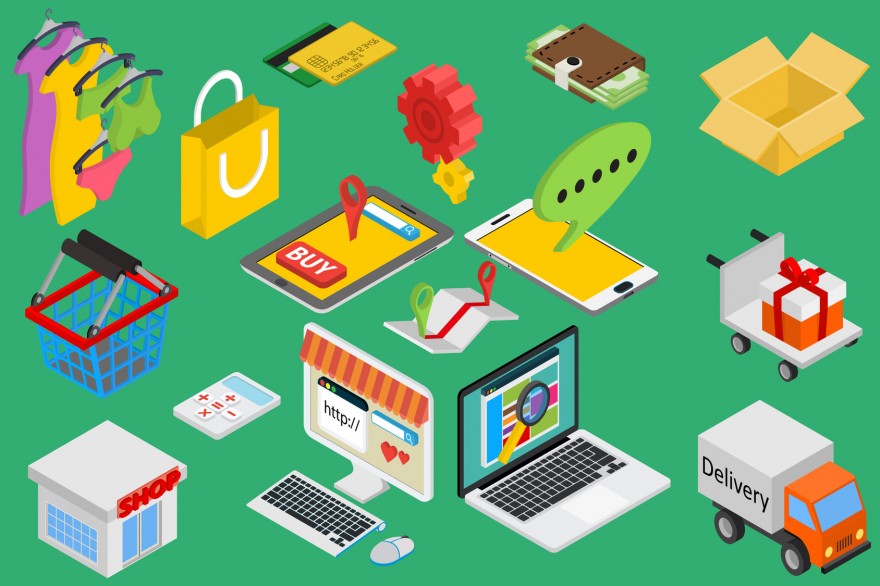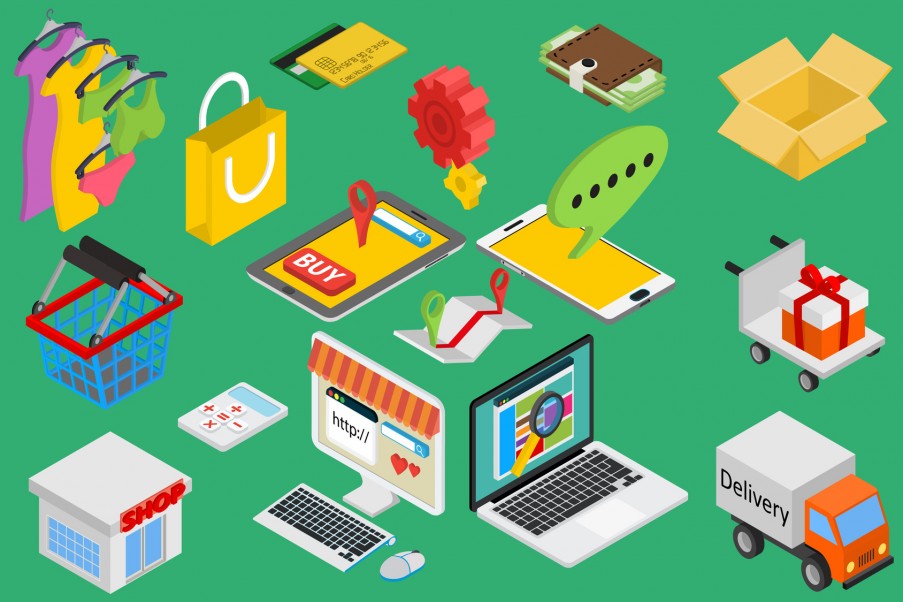 ---
Omnichannel Marketing, What´s its purpose?
At the same time, to E-Commerce has joined a new feature: the existence of the multichannel approach to sales, or "Omnichannel".
This channel is looking for the continuous shopping experience of each customer. The aim of the Omnichannel Marketing is offering a continuous experience to the user, independent from the device or channel chosen.
In practice, this leads to a complete integration between phones, tablets and computers and  it requires the combination of an anthropological and technological strategy in approaching the users in a smarter way.
From the combination of all this, arises the U-Commerce concept.
---
What is U-Commerce or Ubiquitous Commerce?
If we simplify, we would say that we are talking about U-Commerce when  E-Commerce is based in the customer experience.
The user must be in the center of all Companies' strategies. Those Companies using U-Commerce must be able to provide personalized service to their clients from the information they get from mobile devices and PC-s.
The keys are: customizing and navigation experience created in cooperation with the User.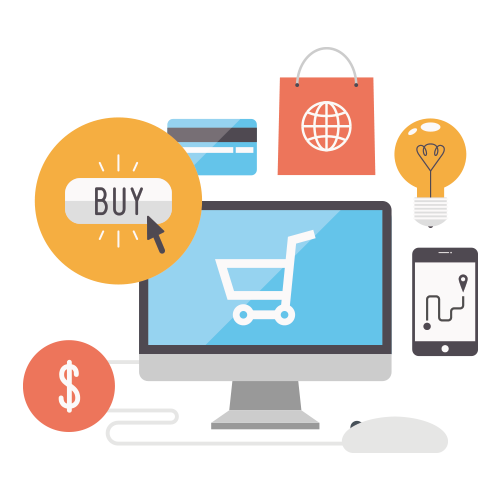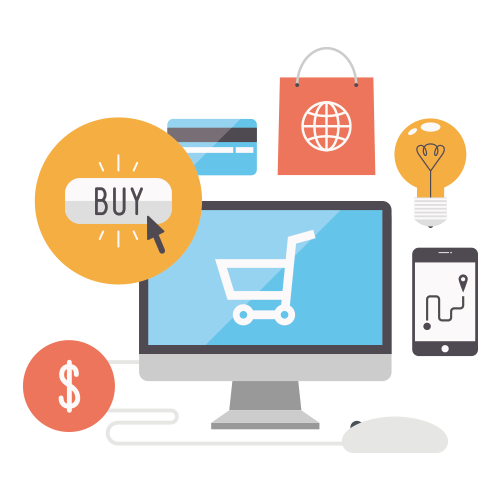 How is this possible?
It is obvious that the technological development is responsible for this change and makes necessary to pay attention to the internal customer databases.
Companies must try to find out common interests between potential clients who visit their EShops, considering each potential customer as unique and with their own preferences and priorities.
Efforts should be directed to avoid high rates of leads who finally give up navigating in the last purchasing phase, and reach around 60-70%.
This is the crucial reason for companies to invest their efforts and resources in understanding the customers and their behavior: to boost sales.
A lack of privacy: How companies use data?
U-Commerce uses personal information in order to provide a personalized service. A big number of customers feel disrespectful that a company can get their personal information and manage it as they want. Therefore, we must emphasize the benefits that the data can bring to the user and treat delicately the data we are able to collect.
---
Times are changing and the number of E-Commerce consumers is increasing exponentially and also the M-Commerce is growing very fast.
It's important to face it and consider user's needs, their preferences and desires. So companies must rechange strategies and adapt to the new eCommerce "revolution".
---
Are you thinking about improving the user experience and exploit the advantages that the use of Online Marketing gives us?
Come to us, We are expecting you!
This article has been edited by Paula Vicuña, from 2 OPEN.

All of us are very well aware of the magnitude of the Chinese online market and, although it is currently the largest e-commerce market in the world, most of the market share is owned by the Chinese e-commerce giant Alibaba. Nevertheless, there are some other companies that also want their piece of the pie and with their vertical e-commerce platforms they are starting to put up a fight. This article will focus mainly on those vertical platforms that constitute an important part of the diverse Chinese e-commerce environment.
In the 4th quarter of 2015 China's online transactions surpassed 644.38 billion RMB, the pie chart shown bellow contains the market share of the top ten Chinese e-commerce platforms: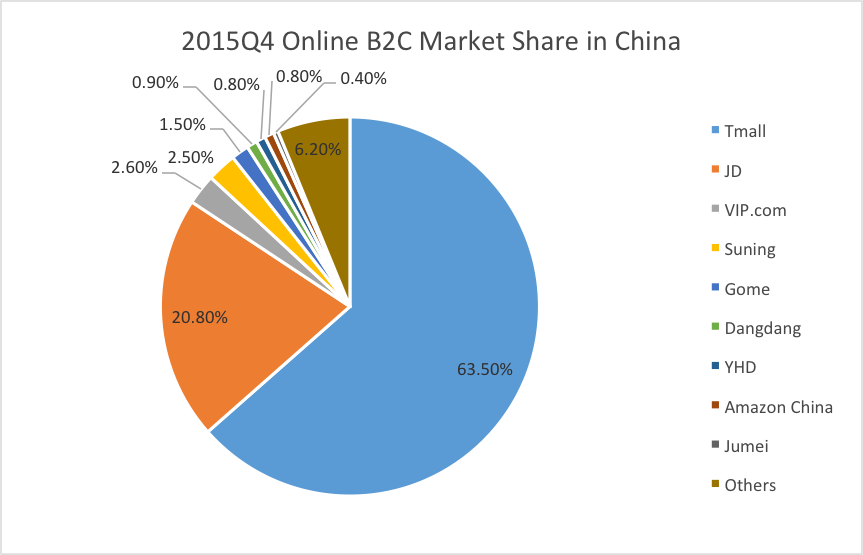 Before we continue, we first have to clarify the concept of vertical e-commerce. In this context, vertical refers vendors that offer goods and/or services that are specific to an industry or customers with specific needs. A vertical e-commerce platforms could be a independent brand or a specified category within a wide range of products such as clothes, 3C (computer, communication, and consumer electronics) products, cosmetics, etc.
If you already have a basic understanding of the Chinese e-commerce market, then you are probably familiar with JD.com. Currently the second e-commerce platforms in China after Tmall (owned by Alibaba Group), JD.com started as a 3C products vertical B2C website. Now, let us take a look at the market share of 3C products in China B2C online market: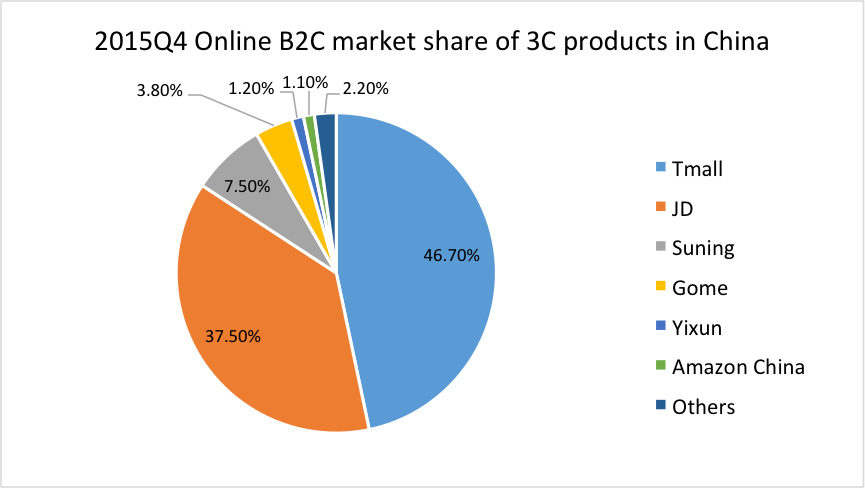 Although Tmall is still on the first spot, the difference in market share of JD.com is considerably higher than with regular products. Tmall and JD.com combined own more than 80% of the Chinese 3C products market. Suning, on the 3rd spot, and Gome, on the 4th, both also started specializing in 3C products, however, nowadays they have also diversified their range of products. At the end, it seems that there are no actual vertical platforms anymore.
To study the online market, we cannot miss the biggest category, clothes. In the 4th quarter of 2015, the total transaction of clothes is 235.57 billion Yuan, market share is shown below: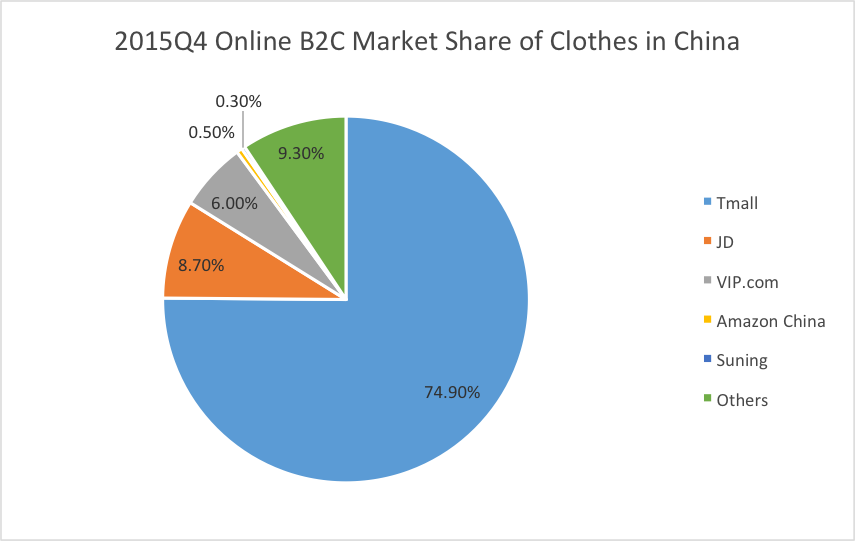 In this case, Tmall is leading with an absolute advantage of almost 3/4 of the market share. In this category, JD has 8.7% of the market share, VIP.com has 6%, and surprisingly others do not even have 1% individually, so from the big picture the vertical market for clothes is not active enough.
Another category that has had such a rapid growth we cannot ignore is the maternal and children products. Shown below is a pie chart containing China's maternal and children products market share figures of major competitors in the last quarter of 2015: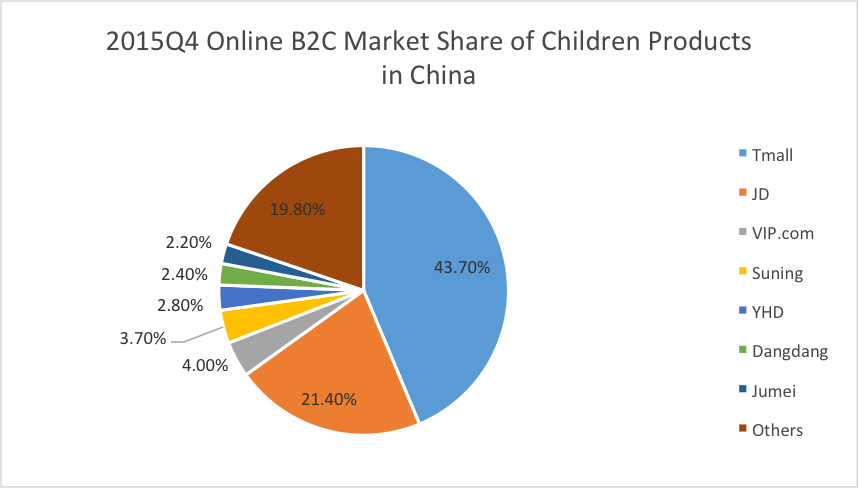 The most noticeable difference in comparison with other categories is the porcentage own by other platforms that adds up to almost 20 %. Although Mia, Beibei, Babytree and others are in that 20% it is still a big figure.  In this category Tmall and JD.com own less than 70 % of the Chinese clothing market, so we can say, to some extend, that there is still space for vertical players.
The next category is books and, even though the books total transaction was just 5.31 billion Yuan, the market share gives us a slice hope of competing with general platforms, in this case Dangdang is leading with 43.8%, and Tmall is only on the 3rd spot, just after JD.com.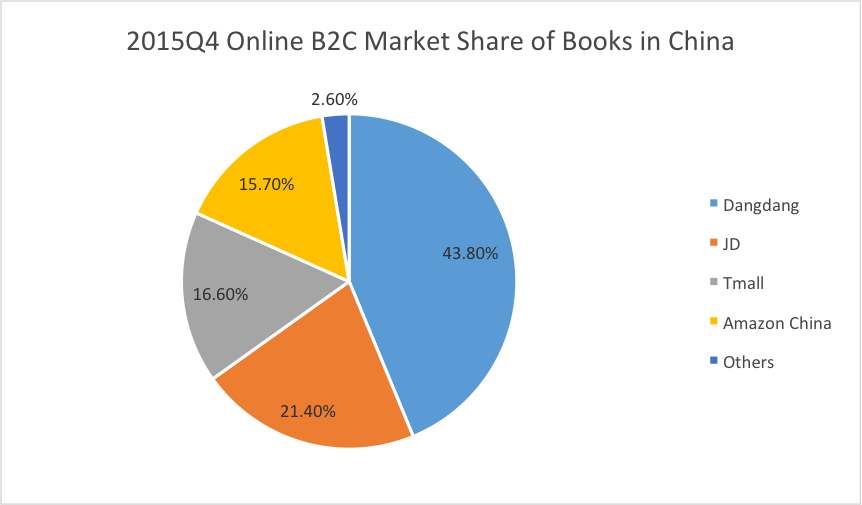 Finally, we cannot say all vertical online platforms are dead in China just because most of the categories are gloomy, there are still some worth a try, and you just need to know enough about the current situation. If you don't, luckily you saw this article, and you know 2open can always help you to find the right channels. So don't hesitate, contact us now!
All in all, even though Tmall dominates in the Chinese market, there is still space for other platforms to flourish. Vertical e-commerce platforms seem to be the wisest option, specify in a certain category, gather information about the current situation in the Chinese market, and carry out your business plan. If you need further information about the market, would like to help you find the right channels, or want us to set up your business in China, do not hesitate in contacting us. Our group of specialists will happily assist you.
This article was edited by Andres Arroyo Olson from 2 Open.
References.
All products data from
http://www.analysys.cn/yjgd/17684.shtml
3C data from
http://www.analysys.cn/yjgd/17676.shtml
Clothes data from
http://www.analysys.cn/yjgd/17678.shtml
Children products data from:
http://www.analysys.cn/yjgd/17680.shtml
Books data from: