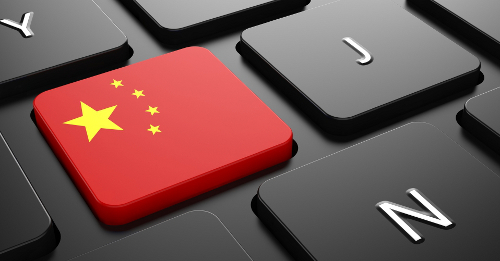 China is a very attractive country, rich in culture and full of traditions that appeal to most foreigners, it is also a place that offers considerable rewards for those who are seeking business opportunities. Despite its attractiveness there are some cultural barriers every foreigner has to overcome if they are planning to live in China, and these could sometimes turn out to be quite exasperating. In order to get a regular life in China, a "lǎowài" (老外term used by Chinese to refer to foreigners) has a few things to keep in mind, visas, language food and the business cultural differences, etc.
Apart from these issues, one of the greatest problems "lǎowài" face is Internet censorship. In this country there is a great firewall that blocks many foreign websites. In theory, this firewall was created with the objective of avoiding citizens' protests against government and thereby they can filter all the content that is not suitable for the government's interests, in a way they are trying to protect their citizens from unsuitable foreign media. Many of the websites with the highest traffic from the rest of the world cannot be accessed from the people's republic of China. Webpages like: Google, Facebook, Twitter, Instagram among many others are not accessible with a conventional connection.
Some of these webpages have their own Chinese versions and are used by the Chinese community. Even though they do not have exactly the same functionalities and characteristics, here are some of the most famous ones with their Chinese counterparts, of course there are many more examples, but could be considered the most important ones:
| | |
| --- | --- |
| Youtube | Youku |
| Twitter | Weibo |
| Facebook | Renren |
| Google | Baidu |
| Ebay | Alibaba/Taobao |
| Amazon |  JD.com |
It is practically unthinkable for a "lǎowài" to have to leave all the social networks and other webpages that he/she has been using for years and start using the Chinese versions. Luckily, there is one option in order to access to all the forbidden pages, without having to travel outside of Mainland China. The solution is a VPN (Virtual Private Network), which allows you to connect virtually to another network, in other words, when you connect using a VPN you are basically borrowing a server from another country, which tricks your computer into thinking it is located in that other country. As you do not seem to be connected from inside Mainland China, there is no firewall that prevents you to connect to all the desired webpages.
It is worth noticing to which country you are connecting to due to own governmental regulations, some countries also have restrictions that vary from blocked webpages to available downloadable content. Nowadays there are many companies offering VPN services. Here is a comparison between the most used providers in the market:
Astril


PureVPN

ExpressVPN

VyprVPN

Speed

Very Fast

Fast

Fast

Fast

Price per year

$69.95

$49.92

$99.84

$89.16/$106.92

Simultaneous connections

2

5

2

2/3

Free trial

7 days

3 days

30 days

3 days

Servers

280

500

100

700

Supports

Mac Os / iOS / Windows / Android / Linux
The great firewall is updated regularly, so there might be unable webpages one day that were working perfectly on the previous day. This is a reason for the VPN providers to stay on alert to those changes from the Chinese government. These are not the only VPN out there, there are a lot more VPN providers on the web, in case you feel adventurous. Lastly we would also advice you to respect governmental laws and regulations and also try the Chinese versions of your favorite app, and/or websites, who knows, you might end up liking it better.
This Article was edited by Andres Arroyo Olson from 2Open.
https://www.purevpn.com/order/
https://www.expressvpn.com/es/order
https://www.goldenfrog.com/ES/vyprvpn
http://startuplivingchina.com/best-vpn-for-china/
http://www.saporedicina.com/english/vpn-how-to-access-facebook-in-china/
http://blogthinkbig.com/que-es-un-vpn